Link Tips: 11 November 2007
Get My Best Internet Marketing and Entrepreneurship Tips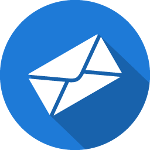 Don't worry, I only send out emails once or twice a month.
But when I do, it's because I have something valuable to share!
You don't want to miss those, and it's completely free!
9 Responses to "Link Tips: 11 November 2007"
Advice Network

Thanks for the link to the pro blogger comments article. One of his suggestions for getting your comments noticed is to comment early, so I thought I 'd give that a try with you!

Rock

Thanks for sharing these resources.

Sign up NOW for the Buxr Widget!

I think you mislabled the SEO tips as basic, these are really powerful tips!

More than just basic stuff, it's definitely worth a read.

Thanks!

Kss

Thanks for summarizing on how to build a popular blog. Came upon Maki's article on how to improve Alexa Ranking and trying it out now. Hope it works.

Aurelius Tjin

Thanks for the tips and insights. A popular blog is indeed a must for everyone, may he be a marketer or not. Great post! 🙂

nitinleew

Thanks for sharing these resources.
Comments are closed.