Link Tips: 13 May 2007
It looks like posts about blog earnings are getting popular, and this Sunday we have two of them. Additionally you will find some blogging mistakes, how to exclude categories from your feed and more.
Get My Best Internet Marketing and Entrepreneurship Tips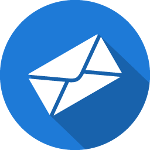 Don't worry, I only send out emails once or twice a month.
But when I do, it's because I have something valuable to share!
You don't want to miss those, and it's completely free!
8 Responses to "Link Tips: 13 May 2007"
Joshua Dorkin

Thanks for including my Top 77 Mistakes post in this listing of reader tips!

Patrix

Thanks for posting my link on excluding categories. Also, the modified Feedburner plugin by iface thoughts is a much welcome change.

Daniel

My pleasure guys. Keep up the good work on your blogs.

Dmitri

Thanks for noticing my 'experimental research' as I call it about digg's frontpaged words!

arthritis

many important points I get from your useful listing about 77 mistake creating blog. thanks… I will improve my blog.. according 77 point above…

SEO Genius

Some good stuff especially like the 77 blogging mistakes 🙂

Smart Boy

I really enjoyed this list. The Millionaire bloggers Hall of fame was fun to see – and the 77 mistakes list was great.
Comments are closed.