Link Tips: 14 October 2007
Build a Successful Blog: Henrik is sharing 16 lessons that he learned while building a blog with almost 4,000 RSS subscribers.
Get My Best Internet Marketing and Entrepreneurship Tips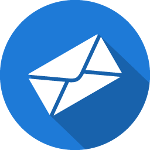 Don't worry, I only send out emails once or twice a month.
But when I do, it's because I have something valuable to share!
You don't want to miss those, and it's completely free!
2 Responses to "Link Tips: 14 October 2007"
Henrik Edberg

Thanks for the mention and keep up your helpful work.
Comments are closed.