Link Tips: 15 April 2007
This Sunday we have online tools to select color schemes, some beginner blogging tips, how to customize your blog by adding a signature and more.
Get My Best Internet Marketing and Entrepreneurship Tips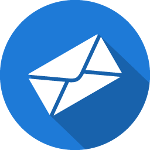 Don't worry, I only send out emails once or twice a month.
But when I do, it's because I have something valuable to share!
You don't want to miss those, and it's completely free!
2 Responses to "Link Tips: 15 April 2007"
Comments are closed.