Link Tips: 15 July 2007
How to Sell Advertising: Coding Horror has an interesting post evaluating how one can sell advertising without completely "selling out."
Get My Best Internet Marketing and Entrepreneurship Tips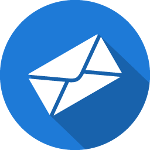 Don't worry, I only send out emails once or twice a month.
But when I do, it's because I have something valuable to share!
You don't want to miss those, and it's completely free!
5 Responses to "Link Tips: 15 July 2007"
OneYearGoal.com – $100,000 in one year

Thanks for the tips

Devin

Wow, a blog for just listing contests.

Adam Pieniazek

Update Askimet? Duh…I can't believe I didn't realize the importance of that either.

Great tips.

engtech @ internet duct tape

I *really* like that article on design. Thanks!
Comments are closed.