Link Tips: 19 August 2007
Paid Blogging: The article lists 28 sites that will pay you to blog, from blog networks to companies that market sponsored reviews.
Meta Blogging: Maki discusses if "blogging about blogging" is viable, and how you can differentiate yourself from the pack.
WordPress Tools: Plugins and tools that will help you post more efficiently with WordPress.
Web Design: The article is titled "10 Lists Every Designer Should Bookmark." The topics covered range from fonts to free icons and textures.
Get My Best Internet Marketing and Entrepreneurship Tips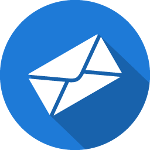 Don't worry, I only send out emails once or twice a month.
But when I do, it's because I have something valuable to share!
You don't want to miss those, and it's completely free!
2 Responses to "Link Tips: 19 August 2007"
Eli

Thanks for the resources – I'll be checking out that last link in particular.
Comments are closed.