Link Tips: 22 July 2007
Tools for Bloggers: 80 links to tools and resources to help you improve your blogging experience.
Get My Best Internet Marketing and Entrepreneurship Tips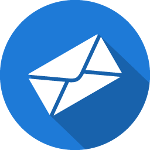 Don't worry, I only send out emails once or twice a month.
But when I do, it's because I have something valuable to share!
You don't want to miss those, and it's completely free!
9 Responses to "Link Tips: 22 July 2007"
Ramkarthik

Thanks Daniel for mentioning my post. Heading off to read the other articles.

Daniel

My pleasure.

Patrix

Daniel, the 'more money with fewer Adsense blocks' doesn't always work. I removed all but one block and my earnings dropped and shot back up when I restored my previous layout. But definitely worth a try for some sites.

Daniel

Yeah I guess it depends on the keywords and site layout, but it is an interesting thing to consider.

Bret

I like posts that remind readers of previous posts of interest. You have so much good content here that I personally appreciate these reminder type posts. Thanks Daniel.

OneYearGoal.com – $100,000 online

What about the "Top 5 Ways to Monetize a New Blog"? http://www.oneyeargoal.com/

Former Fat Guy

Daniel, I have been reading for a month or so now, I'm a subscriber and get your post each morning. Thanks for what you do.

I have a question regrading your comments and how you have a special feature where YOUR comments are identified with the little "Daily Blog Tips" heading off to the upper right of each of your comments.

How are you doing that?

Buxr.com

I think category reduction is essential to running a quality blog. I seem some sites that have over 50 categories. Let's get real here folks.

Also check out my post about money making widgets!

http://www.buxr.com/blog/2007/07/21/top-money-making-widgets-to-use-with-your-blog/

Daniel

Former Fat Guy, I wrote about that on this article:

http://www.dailyblogtips.com/customize-the-blog-author-comments/
Comments are closed.