Link Tips: 23 September 2007
100 Blog Topics: Chris Brogan is sharing 100 topics that he would like YOU to write about. Lacking ideas lately? Check out this post for inspiration.
Get My Best Internet Marketing and Entrepreneurship Tips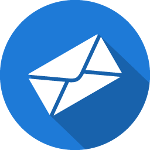 Don't worry, I only send out emails once or twice a month.
But when I do, it's because I have something valuable to share!
You don't want to miss those, and it's completely free!
6 Responses to "Link Tips: 23 September 2007"
Tibi Puiu

Thanks for covering my post. Appreciate it.

JoeTech.com

Thanks for the post. Good tips, as always.

Kidblogger :: Carl Ocab

Thanks for the mention Daniel! Really appreciated that. Anyway, nice design!

rogue spammer

Here's a list of RSS feed directories to help boost your RSS feed subscribers. There is about 80 of them.

Cheap iPods

Ha I actually cant believe that 13 year old kids' blog. Ive still got so much to learn…

Thanks for the tips
Comments are closed.