Link Tips: 25 March 2007
There are some solid posts on this edition of the Link Tips. By the way I am not sure if the guy over Frantic Industries is a reader of the blog or not, but he posted an interesting article about the most popular Feeds on the Internet so I included it anyway.
Get My Best Internet Marketing and Entrepreneurship Tips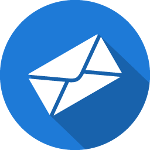 Don't worry, I only send out emails once or twice a month.
But when I do, it's because I have something valuable to share!
You don't want to miss those, and it's completely free!
3 Responses to "Link Tips: 25 March 2007"
Sean

Awesome stuff! I've read some of those articles but a couple are new. Thanks for sharing!

Manta SEO Solutions

Daniel, these are really interesting and informative articles. Much needed for any webmaster or site owner.
Comments are closed.