Link Tips: 27 May 2007
This Sunday the "Reader Tips" section is packed with solid advice for bloggers. If you have an interesting article and would like to share it with the DBT readers just send me an email.
Get My Best Internet Marketing and Entrepreneurship Tips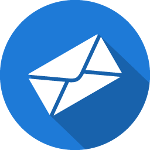 Don't worry, I only send out emails once or twice a month.
But when I do, it's because I have something valuable to share!
You don't want to miss those, and it's completely free!
3 Responses to "Link Tips: 27 May 2007"
Villager

Thanx for these Blogger tips. I just began blogging in Jan 2007. I need to learn how to improve my blog over the coming weeks and months. I imagine that I will be visiting your blog regularly.

peace, Villager

Daniel

Villager, thanks for stopping by. Feel free to drop me an email if you need any help or have any questions.

Adnan

Hey Daniel. Thanks so much for the linkout. The list has grown to 117 odd now – reader comments and suggestions have been coming in by the boatload all weekend, so make sure you check the new ones out!
Cheers buddy
Comments are closed.