Link Tips: 28 October 2007
Get My Best Internet Marketing and Entrepreneurship Tips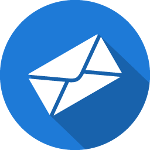 Don't worry, I only send out emails once or twice a month.
But when I do, it's because I have something valuable to share!
You don't want to miss those, and it's completely free!
10 Responses to "Link Tips: 28 October 2007"
Mary-Ann Horley

Just a heads-up for people: that advice contest is US & Canada only

Kevin Muldoon

Thanks for the link 🙂

Koen

Yup, great articles this time again 🙂 I've read the Dosh Dosh one through rss reader already, but I found the others cool too. Just too bad you missed my Making Money Online for complete beginners series. It's just started.

If you are interested, or want to use it in your next reader tips: http://www.ehlo-localhost.com/?re (just shortened the url, it's valid)

Daniel

Thanks Koen, I will check it out.

Ramkarthik

Thanks Daniel for the link to the article I wrote for blogging tips 🙂

seeker

Thanks!I am studying..

dave

All excellent sites, as usual!
Since I started reading your Daily Blog Tips my favorites list is growing a mile a minute!
Keep up the fantastic work,
dave.

Sergio

Great!!!
Comments are closed.