Link Tips: 29 April 2007
Check out the links below, they should provide enough content to keep you busy on this Sunday. Thanks for the readers who submitted articles, keep them coming:
Get My Best Internet Marketing and Entrepreneurship Tips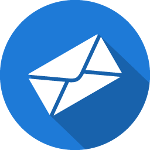 Don't worry, I only send out emails once or twice a month.
But when I do, it's because I have something valuable to share!
You don't want to miss those, and it's completely free!
4 Responses to "Link Tips: 29 April 2007"
Rishi

Hey Daniel,
Congrats on being on the top subscribed blog list and I guess DBT was one of the most youngest blog to get there with a good rank.

I'm going to disagree with Amit's Technorati's post ona part because everyone should get a chance to be famous and also to make the Technorati Favorites option also. But on other blog, First Google, then MBL and now Technorati that is getting manipulated. I guess we should not tweak the system and may the best guy win.

Thanks for including the link to my post!

Daniel

Rishi, the Technorati issue is a quite polemic one. I am quite on the fence on the argument.

Roberto Alamos

It's interesting to see 2 spanish blog in the top20 sites: Xataka.com and Genbeta.com, both from WeblogsSL.com

Daniel

Yeah, actually it is even more important to see no Chinese blogs there, I guess they are no so fond of Feedburner!
Comments are closed.