Six Rules of Blogging (That Also Apply to Twitter)
This is a guest post by Glen Allsopp. If you want to guest post on this blog, check out the guidelines here.
I've been blogging for around 4 years now and despite all the changes we see in technology and software, the 'rules' to a successful blog tend to have remained the same. Yet, while the rules haven't changed much, a lot of our traffic generation methods have. Gone are the days where 50 votes would guarantee a Digg homepage or you could place some technorati tags in your post and get thousands of visitors.
Each niche is getting more competitive by the day but it still doesn't mean you can't stand out from the crowd. One of my favourite new sites for creating relationships (hugely important) and getting website traffic has actually turned out to be Twitter. For the last few months, the micro-blogging has been in my top 5 referring sites, sending thousands of visitors monthly.
In this post I want to look at six common rules which can help with your blogging and also benefit the Twitter users of you out there who want to drive more traffic back to your site. Please note that I use the term 'rules' loosely, everyone has their own way of doing things and there will always be exceptions but you'll probably find that these work well for you.
1. Provide Value
Let me ask you all a quick question: Why do you read Daily Blog Tips? I can safely assume you're a blogger, but what is different to the hundreds of other blogging blogs out there? While answers to this may differ, the underlying factor is that the site provides value to you in one way or another and you don't want to miss it. That is the single most important reason anyone subscribes to a blog.
They get value, whether that value is in the form of humour or in the form of how to make money, that's what people want. Instead of getting into blogging to think of how you can benefit (mindshare, income etc) look at how you can benefit your readers. How can you make someone laugh, how can you make someone more money or in the case of this site: how can you help somebody become a better blogger?
If you offer constant value to your readers, you'll give them an important reason to stick around.
Twitter Tip: Instead of just linking to your website all the time, why not help people out. Ask people who you can help them or even just inspire people with some motivational quotes.
2. Don't Flood Readers with Posts
I've ran a number of blogs, from ones that focus on internet marketing, one that covers self improvement and for a while I even ran a celebrity blog (which I quickly sold). What I've learned from this is that certain types of blogs have a different level of posting frequency. If I only wrote once per week on a celebrity gossip blog then readers of the site are going to miss out on all the news.
However, if I run a site about personal development and write a 3,000 word post everyday, that's going to be far too much for people to digest, and I'll probably end up repeating much of what I've already said. Unless you run a news blog that needs to be updated multiple times per day, try to find a nice posting schedule that you can keep to. I tend to post around 3-4 times per week on my main sites.
Twitter Tip: Overactive users tend to get unfollowed. This has been minimised by tools like Tweetdeck, but if you are tweeting 10 x per minute (some people really do this) then you are going to clog up the twitter 'stream' and people will stop wanting your updates.
3. Take Part in the Conversation
This point is relatively obvious so I'll get straight to the point. Blogging is not just about you and it's actually not even just about your readers. It also includes the conversation that goes on between your blog and others in the same industry. Read the blogs of others and leave comments to let them know what you think of their sites.
Link out to others and you'll find that people will start linking out to you; you can even go as far as connecting with other blog authors on Facebook, Twitter or LinkedIn and stay connected that way. Do not think that your industry is confined to your blog; there's a whole world out there.
Twitter Tip: Get to know the people that follow you and follow the leaders in your industry. I've made many friends this way that has led to Re-Tweets and even backlinks from their websites.
4. Make Your Blog unique
There are a lot of things you can do to make your blog stand out:
Have a unique design
Write long, detailed posts in a niche that writers short informative ones (or vica verca)
Implement an idea nobody else uses like the bloggers face-off or a list of top blogs
Bring in authority figures for interviews
Offer content in different formats such as audio and video
Give away a free eBook for more in-depth topics like this one I did on how to make friends
Despite new blogs being created every single day, it doesn't mean you can't stand out from the crowd. Make sure you offer pure value consistently with a splashing of the above and you can't go far wrong.
Twitter Tip: Make your profile stand out by adding an image and a creatively designed profile. It looks far better than a generic offering and shows you really care about getting involved.
5. Make it Easy for Readers to Connect
Quickly think of some of your favourite blogs that you read regularly. DailyBlogTips? TechCruch? ProBlogger? Something that I find in common with people and their favourite blogs is that they know a lot about the author, and feel like they 'know' them a bit. For example I just know that the author of this site is Daniel and he lives in Brazil. I just know that the author of ProBlogger is Darren Rowse and he lives in Australia with his wife, V.
Do you make it easy for your readers to get to know you and connect? Some easy ways to do this include having an informative about page, using your name on posts and blog comments and even sharing your personal stories at times in your blog posts.
Twitter Tip: A good way to tell people about you on Twitter is to fill in your bio, but you can also include a link and use this as a specific 'twitter landing page' that quickly tells people about you and your website. This is usually far better than just sending them to your homepage.
6. Make Content Easy to Read
There is nothing worse in my opinion than content that is just split into huge chunks of text with no line breaks. Even a post like this which is well over 1,000 words, is easily scannable due to the 'list' format and the bold headings.
Some tips on making your content easy to read include:
Spell-checking your posts before you publish them
Use bullet points where necessary
Create sub-headings for longer, in-depth posts
If you are doing a list post, separate the points with bold headings for people who scan / skim
Include paragraph breaks after every 3 or 4 sentences
Read the post yourself to see that it all flows properly
Twitter Tip: Although nobody expects you to write perfectly with 140 characters. Try to make sense and don't shorten every single word, use multiple tweets or direct messages where possible.
Glen Allsopp has been blogging for almost 4 years. He writes two blogs, on PluginHQ and on PluginID.
Get My Best Internet Marketing and Entrepreneurship Tips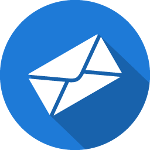 Don't worry, I only send out emails once or twice a month.
But when I do, it's because I have something valuable to share!
You don't want to miss those, and it's completely free!
46 Responses to "Six Rules of Blogging (That Also Apply to Twitter)"
Chester

Keep blog updated always. This is very important. Visitors want as much as possible, a daily update.

Interesting post, btw.

BizDharma.com

The twitter mentality when applied to a blog can work wonders.
If you put across a point to the reader with the minimum fluff (the least characters used) you give him the core idea. Nothing works better than simplicity! How much words to use it more up to us but if used cautiously, it can work wonders.

Madcom

What do you think about using images? I know some people consider they get in the way and slow things down but on the other hand they do provide interest and, if used well, can provide value in illustrating certain ideas.

GoBusiness101

This is a great tip you have. nice presentation of ideas. very smooth. congrats!

Beth

Those of us who have been blogging for years are a wee bit tired of the "rules." These so-called rules have produced mass blogs which contain basically the same content, different platform/themes. Very few are original because they're all following the same rules. One blogger sees another blogger doing something-they soon follow. Me? I'm not one for conforming to what others deem appropriate blogging/Twitter etiquette. I'd much rather be me, interact with whomever happens upon my blog, than to pretend to be someone I'm not- too many are doing so already.

excITingIP.com

That is an interesting post. There is one thing I don't like about twitter though – the 140 character limit. When you include a link, you generally get only 50-60 characters and that is not enough to describe the content and add a signature! Hopefully they will increase the word limit soon. What do you guys feel?

excITingIP.com

BizDharma.com

@excITingIP
I dont feel the limit is bad or going to change. Coz thts wats adds simplicity to twitter and is a USP. Today any short msg is called a tweet isnt it?

Rarst

I am dead tired of "motivational quotes" on Twitter. Person who has nothing better to tweet than repeating someone long dead is not worth following in my opinion.

Eric

This post was awesome. I think figuring out how to make a blog unique is the hardest…

My main complaint about Twitter is that it is still in wild west territory. People are just now figuring out what to do and what not to do, and I don't have the energy to figure it out.

If anyone has any recommendations of good twitter links, please post them. This post was very informative.

Deirdre ní Dhubhghaill

excITingIP.com on June 10th, 2009 6:29 am "There is one thing I don't like about twitter though – the 140 character limit."

There are some interesting thoughts on the the restrictive nature perceived of the 160 or 140 character messages.

Text messaging reduced the quality of writing with it's rehash of the Generation X literature or as it's known today txt speak. Usually as one to one messaging it allows verbal short cuts between friends. However txt speak regularly bleeds into inappropriate locations such as business cover letters and CV's giving the impression that the sender has poor spelling skills rather than their attempt to be humorous.

The 140 character reduced messages of twitter have had the opposite effect. As the audience is potentially larger messages tend to be short clear & concise sentences. Yes It takes practice and many twitters 'sentence' very well.

Some nice tips here. Thank you

Anish K.S

Thanks " Glen Allsopp ". I am eying on daily adding of contents.

Sachin

6th point "Make Content Easy to Read" goes along way to help..I personally think this is the most important in today's hectic lifestyle.

Tom Bradshaw

Great tips, I'm currently setting up my own blog and aim to follow all these points. I also agree it's important to keep it up to date – which is why I like Daily Blog Tips.

TianChad

Nice one, I need a better niche that make my blog standout 🙂

Alex – unleash reality

"offer value is the golden diamond"

solid tips about how to make your blog awesome.

i'm new to twitter (thanks again for the twitter pimpage btw glenzo) but i really like that you have to be concise. makes you think instead of pouring unnecessary words onto a page.

glorious all-round guide and solid thoughts haven't seen before.

respect-o
alex – unleash reality

iGoMogul

Interesting post, Glen. I have seen others that compare blogging and Twitter, but they were not as clearly laid out as this one. Many people, even those who have been blogging for years, are still finding their feet on Twitter, and this makes it much easier to understand.

Greg @ iGoMogul

Lydia Edwards | Entrfepreneur Marketing Academy

Grateful to read any guidelines. These are really useful when you are just starting out and help to provide a framework until you find your own style.

Once you know what the perceived 'rules' are and understand the etiquette, you can then decide whether or not to break the rules. You can't be a maverick and stand out if you do what everyone else is doing so some sort of guideline is really useful.

Lydia Edwards

Sandy

This is really a great post Glen, No wonder it has come out of your experience of 4 years of blogging. Certainly useful for new bloggers

Keep up the good work.
Cheer,
Sandy

Himanshu

This is excellent stuff Glen. I just loved the way you gave Twitter Tip with every rule.

Indeed a very helpful post!

Ecommerce Help – Tyrone Shum

Do you wanna know how to make your blogging more productive? Here I provide the tips too. And it is best if you read it. http://www.internetbusinesspath.com/blogging-tools-and-services/top-10-tips-to-increase-your-blogging-productivity

BloggerDaily

nice ideas! I agree with your points especially 'don't flood your readers with post'. yeah, readers are human like us too. so we have to consider other feelings.

yeah. Twitter is a nice place to share a lot of things so use it wisely. and I agree that you should use normal words instead of the shorten one.

uzoma

Some worthy tips, I have seen so many tips on effective blogging but this one has really stood out from others, however blogging is becoming a norm and tradition in every one's life and the blogoshere world is seeing so many things coming from blogs and the likes, my advice will be if you are a blogger stick to a plan and have a focus, most of all maintain a niche that shows superority

Blog Tipz – Kevin

Great post about the relationships between Twitter and blogging. Some people believe that posting a multitude of links and "tweets" on Twitter will make them successful using the service. However, providing useful information and helping out the community will help you garner new followers.

The guidelines that you listed above can certainly help, but they are just guidelines in that one has to learn what works and what doesn't.

Glen Allsopp

First of all, thanks a lot Daniel for the opportunity.

Wow, 180 tweets. Twitter posts sure do go down well on Twitter 😉

@Himanshu – Thanks, I think it is was necessary to show a relationship on every point

@Chester – I disagree with the daily content requirement, although knew a few blogs that would lose readers (mostly news sites) if they didn't keep to that kind of schedule.

@Eric – Glad you liked the post. I think the best way to learn about Twitter is to just delve right in and get started. Also check out 'Twitip' as well.

@Sandy – Thanks, I appreciate that

@Everyone else – Thanks a lot for your comments!

Andy

Thanks for the Great Advice. I now know better

Harrison

There are tools on Google to search what others are searching for so you can write some articles based upon this and get more hits.

Decky H Rooroh

"Make Your Blog unique" :
This is important point for any blogger to start blogging and it's not easy.

Juliet Sallette

Execellent pointers and tips. It is refreshing to find "new" ideas to implement as a blogger.

Kudo's to you for keeping it real and providing value to your readers.

Juliet

Boerne Search

'twitter landing page' I personally think is is a good idea. I can say I honestly never thought of it before, but it makes sense. I also like the "rule" on over tweeting. I am guilty of this and have been trying to cut back. It goes along with sticking to your niche (instead of posting about everything you read).

Great advice and a good read. Thanks

Kane

Mr. Radio

Great points – how often do you see a blog where it is just JAMMED up with posts – you don't even have the time if you wanted to to read them daily.

The key is only post when you can at least make it worthwhile, and great point about not flooding the world with posts.

ayman

good work

arka sokaklar

Thanks " Glen Allsopp ". I am eying on daily adding of contents.

Ferdi

Nice post. I think alot of new bloggers miss the point. Having a blog is something you have to keep building and keep evolving. If you just post nonsense you will soon find yourself giving up 'cause no one will be interested.

DomainMaximus.Com

Very informative points on proper Blogging and Twitter etiquette.

The one point in particular that I agree with involving writing a well received blog, is to pick a niche you profess to master, which might include related topics. Also, another point to consider for the novice blogger, is the sharing of newly found current niche related content, revised with your own writing skills, as you build your credentials as a respected source of pertinent information. As you mentioned, once your blog gains recognition as a reputable niche resource, it will be on it's way to being branded.

Great article, Thank You

Cameron Jefferson

Great information. You make blogging so easy to understand. I'm a start using some of the techniques right away.

van contract hire

Great post, I work in online advertising, so this website is really helpful to me. Thank you!

Linda Roeder

I love reading about blogging from other bloggers. It gives me another perspective for my writing and also offers me ideas that I may already know to do, but am not practicing. Posts like this one often have me adding another thing to my to do list. Thank you.

Hypotheek

Still I think there should be multiple post's every week. Ad least 3 to 4. That keeps your blog interesting. I know a few who write really well bud don't interest me anymore because they write to few per week. Seeing the same article every day whit no new comment and now new article's on the blog irritates really fast.

Ryan Shaw

I agree. I don't post crap up on my blogs. It's all original , easy to read, relevant information that benefits the reader 🙂

Traffic Tips

Forget to add that I also don't do many posts, but when I put one out, it's like a baby; I take care of it and use it for a long time!

Avijit Roy

Really I'm very happy and satisfied form this article,great post.I'm daily watch-out dailyblogtips.com Thank u.I hope that u ll be continue….. !

Medyum

Very few are original because they're all following the same rules. One blogger sees another blogger doing something-they soon follow. Me? I'm not one for conforming to what others deem appropriate blogging/Twitter etiquette. I'd much rather be me, interact with whomever happens upon my blog, than to pretend to be someone I'm not- too many are doing so already.

radyo dinle

The twitter mentality when applied to a blog can work wonders.
If you put across a point to the reader with the minimum fluff (the least characters used) you give him the core idea. Nothing works better than simplicity! How much words to use it more up to us but if used cautiously, it can work wonders.

Priscilla Williams

I read a blog for the first time today to try to understand them. I need to ask – if you can't even speak and spell correct English, how do you expect people to respect what you have to say?

Jeff Sabo

Making the content easy to read has to be one of the most important factors in promoting a successful blog. Writing is a skill that takes practice and if the blog is difficult to read due to sentence errors, poor sentence structure or other factors, users will not have a reason to come back and read it again. Content that is easy to read and understand will make it easier for someone to come back on a consistent basis.

Eryaman hali yikama

Good information and good way your blog post. Good luck blogger man.
Comments are closed.