Sponsored Reviews is officially launched
Sponsored Reviews (a sponsor of this blog) is finally open for bloggers and advertisers. The interesting thing about their service is that it is much more flexible than what other companies offer. Bloggers can set their own review price or look for opportunities on the market place. Advertisers, on the other hand, can shop around for blogs or post opportunities.
Sponsored Reviews is also offering $100 in free reviews for the first 10 advertisers that post an opportunity and provide feedback. You can read more about it here.
Get My Best Internet Marketing and Entrepreneurship Tips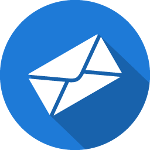 Don't worry, I only send out emails once or twice a month.
But when I do, it's because I have something valuable to share!
You don't want to miss those, and it's completely free!
7 Responses to "Sponsored Reviews is officially launched"
Mike Panic

My blog got approved late this morning and I have already put bids in on two reviews, we'll see how it goes. Right now there is less then a dozen sites looking to get reviewed, but the interface is easy to use and this should take off.

Daniel

Yeah, I confess I was impressed also by the interface, pretty intuitive to use.

Geoff R.

Looks like a good site for reviews. I like that they accept any blogs, no 90-day restriction. They do take 45% commission though, which is a bit high…

Daniel

Geoff, if I am not wrong they take 35%, which should be the lowest in the market. (ReviewMe takes 50%).

Mike Panic

Well I bid on two jobs yesterday and got one accepted this morning! I'll be writing the review tonight, tomorrow at the latest. The website accepted my bid and so far I am really excited about this new affiliate.

Mike Panic

Article is finished, this one was actually pretty easy to do and can be read here.

Marco

This looks really awesome. I hope to get accepted, I really want to see, whether money can really be made by this or not.
Comments are closed.