Start Tracking Who is Clicking Your Links
You can't improve what you can't measure!
This above saying is true for most things in life, and building and promoting a blog or website is no exception.
Not clear yet? Let me give you an example.
Support you want to promote your website on social media sites like Twitter, Facebook and Instagram. You are going to write a small piece on each of those platforms and link to your latest post.
How do you know which of the 3 platforms is going to have the best performance, so that you may focus on it in the future?
If you don't do anything, you won't know!
If you track the clicks on those links, on the other hand, you will know exactly how many visitors each platform is sending your way.
Now the problem becomes how to easily create links that you can track the number of clicks and other information.
There is a very nice tool you can use for that purpose called Taveo.net.
It works as a complete analytics platform for links. Once you create an account (which is free for up to 1000 clicks per month and 20 total tracking links) you'll be able to create and configure your links and start using them immediately.
Your click data will be refresed every 4 hours, and it comes with built-in WordPress integration.
If you need more clicks, the paid plans start at just $3.99 monthly.
And this is just the basic stuff. The platform has some really nice advanced features.
First of all you can create links with dynamic destinations. That is, a single link that will redirect the visitor to a different URL depending on his location, language, device or operating system.
Second, you can use your own domain to create the trackable links, which is really nice for branding purposes.
Third, their method of tracking works even with ad-blockers. This means that you will be able to use Taveo for advertising purposes as well. In fact you can track and audit your advertising campaigns, as this will help the advertisers trust the stats you will provide them.
Overall it's a really nice set of tools, so check it out!
Get My Best Internet Marketing and Entrepreneurship Tips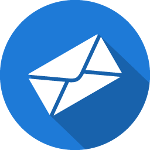 Don't worry, I only send out emails once or twice a month.
But when I do, it's because I have something valuable to share!
You don't want to miss those, and it's completely free!
5 Responses to "Start Tracking Who is Clicking Your Links"
Geoff Talbot

Great post.

How granular do you get with who is clicking?

For example: do you see click throughs as a chance to build relationships? Do you do out reach etc to a potential brand advocate who is always sharing?

Having software that allowed this kind of granular tracking would be awesome.

G

a4ndinesh

tracking is not a corrective one as it for used to believe in it

Techonroad

I was looking for this sort of tool, I have a small blog and really wanted to know who is clicking links and where they coming from. At the moment I am analysing only Google Analytics data and seems I am missing more information. I will try this tool and price wise it is not expensive definitely going to use this in my blog.

Thanks for sharing this information Mark.

Cheers

Lorenza

Tracking Links will bring Revenue to company?

Ali

I never heard about this tool before to track links. I use JetPack which gives details about who is clicking outgoing links and the referral links as well. But, will give it a try.
Comments are closed.