Subscribe To My Internet Marketing Newsletter
I have been planning to launch my email newsletter for a while, but wasn't able to due to lack of time. This week I finally found some time to create an account on Aweber, and I will be launching the list officially today.
So what will it be about? Internet marketing and online business. Sure, I will often talk about blogs, blogging tips and tricks, but it will have much more than that. I have been making a living online for the past two years, and I plan to keep expanding the breadth of my online activities, and that is what I want to share with you guys. Here is some of the things I will try to cover on the emails:
blogs and blogging tips
making money online
Internet marketing
the evolution of the web
entrepreneurship
my strategies and opinions about what works online
web publishing
It will be a weekly or biweekly newsletter, so I will only write when I have something useful to say. Apart from my emails, the newsletter will also send a weekly wrap-up with the most popular posts on Daily Blog Tips. It is therefore another way of keeping updated with the blog if you don't want to receive the daily emails or visit the blog everyday.
So there you go, just type your name and email address below, and stay tuned for the first email which will be going out soon!
Get My Best Internet Marketing and Entrepreneurship Tips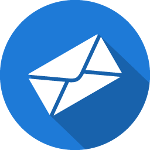 Don't worry, I only send out emails once or twice a month.
But when I do, it's because I have something valuable to share!
You don't want to miss those, and it's completely free!
23 Responses to "Subscribe To My Internet Marketing Newsletter"
Bradblogging.com

Sounds good, I'll give it a shot.

Brad.

Napster

Great, i'll subscribe!

OnlineGodfather

I have subscribed 😀 cannot wait!!

all top blogs

just Subscribed

thanks

Rarst has cool feed

Subscribed. Daniel, you are the one of very few publishers that has authority to make me do email subscription.

Now I wish that newsletter had RSS version, lol. Any chance? 🙂

Sohail

Wow nice……
You have realized the power of newsletters finally

Codrut Turcanu I Aweber Automatic Responder

not another newsletter!!! lol

Andy

I'm there….can't wait to read some good info!

AroJoy

Subscribed…

Medical Transcriptionist

Every thing okay except a technical snag, same thanks page for subscribing and confirming!

It is okay for the first time if you say "You have been sent an email with a confirmation link, don't forget to open and click on it!" but even after clicking the link if it redirects to the same page, it is a sort of amateurishness, rectify it please.

SATISH — Technotip.org

Great. Subscribed. Looking for the 1st news letter to reach my inbox!

Daniel Scocco

Thanks for the vote of confidence guys 🙂 .

@Medical Transcriptionist, yeah I got make a second thank you page for that.

Ruchir Chawdhry

Nice, I subscribed. I hope your newsletter isn't (or doesn't become) one of those newsletters that send emails pointing to blog posts only…

Mohd Hafifi

i subscribed..

Daniel Scocco

@Ruchir, no it won't 🙂 .

Marion

Sounds Great! Thanks!

Young

I look forward to something that can not be found on DailyBlogTips.

Frank

I dont understand what will be different from that newsletter that can not be found in dailyblogtips.

Daniel Scocco

@Frank, the focus of this blog is blogging tips and useful tricks for bloggers.

The newsletter will be broader, covering all Internet Marketing angles.

Blain Reinkensmeyer

Heck yes, about time! Subscribed.

Divageekdesigns

I'm in.. 🙂

Dan

Looking forward to what promises to be a good read. Thanks for going to the trouble of publishing it. Doing a decent newsletter can really be time consuming, so we appreciate it.

Dan

TJune.com

There are TONS of Internet Marketing program on Internet. But, I can feel that you are REAL!

123, GO!
Just Do It!

Best regards
TJ@JuneGift.com
Comments are closed.