Take One Day Off Every Week
Yesterday I took the whole day off line (we had a guest post indeed). Now that I think about it, it was the first one in a really long time. Sure I don't work full time on weekends, but I was getting used to working half a day on Saturdays and Sundays.
That is a picture of the beach I went to visit. If you ever come to Brazil, make sure to go there, it was elected the most beautiful beach in the country for 6 years in a row. It's called Porto de Galinhas.
If you work from home, and if you love what you do, that is a risk you have.
Taking a whole day off and unplugging from the web was refreshing though, and I wanna try to do that every week, probably on Sundays. I will try to not even turn the computer on.
What about you guys? Do you end up working on weekends as well, or you separate off days religiously?
Get My Best Internet Marketing and Entrepreneurship Tips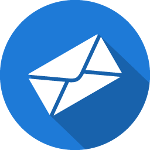 Don't worry, I only send out emails once or twice a month.
But when I do, it's because I have something valuable to share!
You don't want to miss those, and it's completely free!
52 Responses to "Take One Day Off Every Week"
Abhijeet from Jeet Blog

Cool Daniel ! In fact I wrote a post just 2 days back on DLM which also includes this tip to overcome internet addiction : http://www.dumblittleman.com/2008/06/addicted-to-internet-overcome-it-with.html

Taking a day off, especially for web workers like you and me, is certainly essential.

SATISH

Hey Daniel, your lifestyle really inspires me.
I will also take one day leave from blogging, when I reach somewhere your levels.
Anyway..I wish you a happy life.

SATISH

Yesterday I also wrote about ways the people get edicted to internet and some solutions for it.I had also suggested to take breaks from work….after reading your post, I got the confidence that I am not writing something nonsense in my new blog.
Here is the link to the article http://technotip.org/health/netizens-health-productivity-meditation/

kellex

I definitely take most of the weekends off. I try to run a couple of simple posts but for the most part I try to put a big post up on Friday that is worth letting run for a day or two.

It's good to get away and it, like you said, "refreshes".

Four20

That just means that you'll be working the full day on Saturday. . .no?

I like to have my workload spread as thin as possible. . .so if I can break up the work between Saturday and Sunday. . .I would rather do it that way.

SEO Genius

That is truely a beautiful picture and what looks an amazing beach. Well considering i was at college in the weekdays i mainly worked weekday nights and all weekend however as i have finished college now and have a 12 week holiday before University it means i have more time to dedicate to my website however also have more time free so its great.

Daniel Scocco

@Abhijeet, yeah I agree. Will check your post now.

@Satish, Internet addiction sure can be a problem, and I suspect it will only grow in the near future. Will read your post on the issue.

@Four20, part time on Saturdays and Sundays off is the plan.

@SEOGenius, when you have college or a day job it sure becomes a burden, and you have no choice on the hours you have to dedicate to your site. But you if love websites that is the burden you must carry 🙂 , I did that when I started also.

Ramiro

I work every day. I like to post every day. My visitors hope I post on weekends. And I do.
Ramiro, from Portugal

Jaan Kanellis

I love doing, but the problem is catching up once I go back online.

Daniel Scocco

@Ramiro, posting everyday does not require one to work every day :).

I know bloggers who publish 2 posts a day and yet only write them on 2 or 3 days of the week.

datter

@Daniel Scocco> That's the smart way to do it. At this point (Sat) I've got enough material written to do me until Wednesday. That's partly because (as it says on my blog) I only update Monday to Friday so I can gain a bit on the weekends… but also because I'm working at it so I can have a safe backlog for those times I want to get away from it.

team ray

good to take a break every once in awhile

Alex

Since I've been self-employed online, I've been working every single day. Most of the time I'm trying to catch up on the daily emails that come in from the site. I find it hard to just let the inbox build up… I'm going to take your advice and try taking Sundays off as well. Thanks for the inspiration!

Winning Startups

I took all week off last week because I went home to visit relatives. However, I logged in and made sure my blog entries posted everyday. Glad you enjoyed the day.

Hebrink

Agree, we must take a beach vacation. Many of us do not care about vacation, it's bad to work all day in week.

Steven Snell

I rarely take a full day off. I used to, but not recently. I do have some vacation time planned for later in the year (but I'm sure my laptop will come with me).

Voice Of Dingchao

It's a little difficulty for to do that, because I always have a lot of things to do everyday. But I'm sure I will take leisure every week when I hire someone to work for me.

Vishal

I feel it's quite difficult for me to remain away from computer, when I'm somewhere near home. But when I visit places where there are no computers, like my village or if I'm out on holiday there is no other option.

Return To Manliness

Great photo. I could not not stop looking at it. I hear of bloggers who work around the clock and almost never sleep. I don't know how they do it. Since I am brand new, maybe I will change my tune once I make a little money with it. I don't really view it as work since I like to do it so much, but it still does not hold a candle to spending time with my son. I guess nothing ever will…

Tom

You are really living close to Porto de Galinhas? I guess Recife, if so.

That's amazing – I am reading your feed for quite some time now and I am even using your theme on one of my pages, but I never realized that you are in Brazil.

I will move there in October, also Nordeste, but further north: Taiba (Ceara). My wive is from there and we want our first child to be borne in Brazil.

And one thing is for sure – the one day per week I usually take off from working on the internet will be spent on the beaches of Ceara 🙂

Rajaie AlKorani

Bloggers could have guest posts ready for the days that they're taking a break, that was they don't have to worry about about dissapointing their reader's.

Ben

I've been taking a month long break from posting and all I can say it is great. You need that time to recharge, regroup and to rethink how you want your blog to run.

I usually take June and December off and have not had any severe problems doing so. I would suggest everyone take a few weeks off and enjoy life a bit.

Daniel Scocco

@Tom, right now I am just staying 1 month here. But I am looking around for houses, and hopefully soon I will be able to move definitively here. It is a paradise.

Melvin

so daniel, how many times you are spending on the internet on regular working days?

Daniel Scocco

@Melvin, how many hours? I would say around 8. I wake up at 6-7 am, and shut the computer down at 6 pm. That would be around 12 hours, but I have several breaks in between (going to the gym, eating, and so on) so I guess the working hours are bout 8.

Polymath

I panic if I am not online. I used to have hobbies and now I spend my time on the computer. One of these days a day off would be good. It takes about a week on holidays for me to get over it then I relax.

Joe Reis

Good call. I usually skip on the web/blackberry on Saturdays or Sundays. It's great. The best thing to do is to get into the countryside where it's literally impossible to be within range of any electronic distractions. Peace of mind is extremely important these days!

Edward Lomax

Taking time off is definitely important… but I still have trouble unplugging completely. I do come up with a publishing schedule that is light on the weekends and I try to get everything done beforehand. But I'll probably I should take more time off.

Craciun Dan

Ever since I started working on my Linux blog (over one month now), I never took any day off. But the results are astonishing: i make 2-3 posts daily and I get a lot of visitors. I know one of the reasons RSS subscribers leave blogs is the high number of posts per day, but I really don't think that is a problem at the moment since the blog is new, and I really need a lot of information and content there.

A good thing I observed was this: the general number of visitors varies on a daily basis, sometimes it's very high, depending if I posted a good article who got links on other sites, or sometimes is lower. But what really matters is that I noticed a constant increase in the traffic generated by search engines (mainly Google). This shows that people come more and more through searching on Google, and that is because I add daily content, reviews or tutorials.

I'm currently happy with my blog, I struggle every day to improve it and add more content, and no, I don't need pauses, not now. In six months, maybe.

Thanks for the post (and generally the website), all the best regards,

Dan

Yael Ernst

It's funny you wrote about it, I had my first day off- completely off- last Thursday.
I loved it!
I don't know if I can do this every week, although I would love to, but I should do this more often. As you said- it was very refreshing and exactly what I needed.

Thanks,
Yael

Ben Moreno

I have been working my butt off on my new version of my blog

and I work full time. I pretty much don't take days off. I still do stuff on the weekends though. Every so often I do a short filming session on the weekend for our Desert Dogs series we do.

greven

Hey Daniel…

ou… Olá Daniel. Eu sou de Portugal. 🙂 Espero um dia visitar esse paraíso que é o Porto de Galinhas. Lisboa é bonita… mas nada se compara a esse paraíso! 😉

Ricardo

Hi, I am from Brazil (Sao Paulo)… really, this is a very good place to visit.

Melvin

thats a lot daniel.. me, maybe 4-5 hours.. and sometimes i experience trembling of hands because of typing too much

Siva | Makemoneyonline99.com

That is great looking place to spend time off. I love to take 4 or 5 days off from working, though not possible.

I would be great to write blog posts 5 or 7 in two days, schedule them for rest of the week and take it easy on the other five days.

Todd Andrews

I wish I took more time off. I have the ability to take time off but not the will power. Just can't turn off the entrepreneurial mind!

Cassie

I actually posted about that on my blog as well just last weekend. I try to take some time off to relax and refresh my brain but it's so hard to stay off the computer when it's so accessible (i.e. when you work from home).

Even when I'm away I feel like I need to be checking email or stats or something. I guess that's something that each blogger needs to overcome if they want to maintain their family/social life and take some well-deserve time off each week. Providing they have the same problem of course.

James

I used to "work" on blog few months ago. But then i felt that it was not effective since normally my blog traffic was lower during the weekend event i do a lot of activities on it. So starting from 2 months ago i decided to take off during the weekend..that's good way to manage your blogging stress..:)

BloggerNewbie

I like that idea of a day off. Sounds nice – someday maybe. Trying to Blog part-time after all my other jobs leaves little time. I am hoping after I get comfortable with my web design & setup that blogging will not be so time consuming…Getting into a routine will help!

Pink Ink

Daniel, thanks for sharing the photo. I grew up in the Philippines and I miss the ocean where I live now. You are lucky!

That's a great idea, about not even turning on the computer on Sundays. I usually check my email, but even that gets sucked me in to "one more thing" and before I know it, I am logged on for an hour. I will have to try that.

I do try to write some posts in advance so that I don't have to do much on the weekends and it's easy enough to feed the blog over the week.

On our annual vacation out on a lake, I unplug completely and it's very refreshing.

Deb

That's the way to do it…6 days of work, 1 day of rest 😉 but I prefer 2 days of rest..
When we are self employed it's soooo easy to slip and when you realize you work every single day. It's better to work 10 hours instead of 8 during week days and free up weekends…nothing that good planning won't do.

Aaaaaw this picture makes me feel like crying! I am from Brazil, living in Canada….reading "this is paradise" makes my heart ache!
Enjoy your time there and drink lots of "agua de coco" 🙂

Angie A. Swartz

Thanks for writing about this. I found myself stuck around 1pm last Friday. After asking myself, "When was the last day I took a day off", I unplugged from my computer for most of the weekend (sure, I read the news, used it for researching a lakehouse, etc but I didn't allow myself to work). I am new to blogging and have been working really hard to write content, research my specialty area and launch a related live business. I'm a coach and I ofter remind my clients how important it is to take a break. Funny how we all forget to drink our own koolaid occasionally. Anyway, I'm committed to scheduling a break into my schedule two days per month. I'm scheduling it in my calendar and plan to do my best to honor it. I was a telecom work-a-holic in my first career and I thought I'd learned this lesson. As mentioned in these posts, it's a whole different problem when you work from home doing work you love. Thanks again for the reinforcement. You beach reminds me of a great spot I visit in the Whitsunday Islands of Australia. Truly breathtaking. Cheers to discovering more of these spots on our days off. Best to you, Angie

Eric D

Who knows…….the way gas prices are going in the U.S. we may all be going to a four day work week, whether you are a blogger from home or at a regular job………… it may happen.

David Herbert

I try to post new articles everyday, so I have very little rest from my blog.

Diana

Your article really hit home for this internet-addict. I live on one of beautiful Caribbean islands and never take time off to go to the beach just 5 minutes away. Because of your article, though, I turned off my computer Sunday for 3 hours to head to the beach 😉 It was great…my hubby was in shock. He was glad I took the break.

Of course, after 3 hours I started going into withdrawal…but, it was a great feeling and will do it every Sunday now…for a few hours 😉

~ Diana

Tom

So Daniel, you are looking for a house in Porto de Galinhas (or close).
Just one hint – the real estate market in Brasil has some more/different "specialities" than the US or European one.

So please do yourself a favour – negoiate (although the offer might seem reasonable), check everything, than – check all papers, all cadastral registers AGAIN and when you think it starts getting ridiculouse – negoiate and check everything again.

hope you can find your perfect place – and who knows, one day in the future I will pass by for a cerveja – a friend of mine works as a kite-insturctor just some miles south of Porto de Galinhas at Pontal de Maracaípe.

Ari Herzog

I don't equate blogging with working, at least not in the traditional sense of work = earning income. I don't earn income from my blog; I research topics, write my commentary, and interact with people leaving comments as applicable, i.e. my last post on banning bottled water.

I add a new post every day or so; sometimes there are two posts in one day and other times there are two days with no posts. I'm going on vacation for the next week, and have post-dated a few entries to appear while I'm out and about.

liveabeautifulife

nice tips there! a day off is definitely required to refresh our memory & spirit. we should have at least a day off to enjoy what we've been achieved for the rest of the week. Anyway, it's important to live our life beautifully, isn't it?

medyum

Hey Daniel, your lifestyle really inspires me.
I will also take one day leave from blogging, when I reach somewhere your levels.
Anyway..I wish you a happy life
Comments are closed.