The Ultimate WordPress Contact Form Plugin: cforms II
Recently I was creating a small static website, and I needed to insert a custom contact form there. I use WordPress as a CMS even for static websites, so I tried a couple of contact form plugins. None of them was customizable enough, though, so I went to ask a couple of programmers if they were interested in creating a custom contact form for me.
One of them (thanks Roberto) encouraged me to try a plugin called cforms II. He said that after I saw what the plugin was capable of doing I would no longer need a programmer.
Well, that was true indeed. I just couldn't figure how I had never came across such a useful plugin before.
Basically cforms II allow you to create all sorts of contact forms, with how many field you desire, and with several types of input boxes. That is, you can use single text inputs, check boxes, select boxes, radio buttons, password boxes, file uploads and so on.
Additionally you can also customize the messages, the fields that are required, the email addresses to be used, and even create different contact forms to be used in different locations of the site.
As you can see, if you are looking for a customizable contact form plugin, cforms II is what you need.
Get My Best Internet Marketing and Entrepreneurship Tips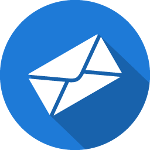 Don't worry, I only send out emails once or twice a month.
But when I do, it's because I have something valuable to share!
You don't want to miss those, and it's completely free!
69 Responses to "The Ultimate WordPress Contact Form Plugin: cforms II"
DeFries

Funny, I was just looking for such a contactform for one of my clients. Especially the option to create different contactforms on different locations is just what I need. Thanks Daniel!

Amit Agarwal

Absolutely agree Daniel – this is one of most useful plugins for WordPress – the various customizable features in cForm are amazing.

I use it for one of my contact forms.

Bilingual Blogger

Great tip. This was recently an issue I had with a new blog I have in development and I wish I had known about this before, but it's never too late! Thanks for sharing!!

Jacob Cass

It was a bit confusing at first however after a good 10mins reading it was simple as! I use it on my contact page, you can click my name to see it.

Mike Panic

Bookmarked! I have a project coming up that I can probably use this on. Likewise, I use WordPress as a CMS for "non blog sites" as well =)

Easton Ellsworth

Amen folks. I use cforms II for my contact form and my free blogging help request form. Works wonderfully. Nice find Daniel!

team ray

thanks i put it to use

stefano

I'm too using it on many static or niche sites.
I can collect every piece of information and process it with ease.
Great Plugin!

Stefano

Tejvan Pettinger

I spent ages looking for a suitable contact form for wordpress.

Daniel, if you don't mind me asking a Question, you say you use wordpress even for small static sites. How do you make wordpress static?

Daniel Scocco

@Tejvan, for the homepage you can put the HMTL directly into the index.php page. For the other pages just create pages normally.

You could even use posts as pages, just make sure that archives and categories are disabled so that you wont end up with all the different navigation structure of a dynamic blog.

Scott

I have used the "green-beast" contact plugin for a while now and really like it, but I had not seen this one yet, thanks for posting it so we can take a look. Scott

KimC

Don't forget to mention that it comes with several templates built into the plugin, and easily editable css to create your own look. Ultimate flexibility!

I use this plugin on several of my websites as well, though I find that it just doesn't work right on my personal blog. Theme conflict perhaps?

Jcyreus

Great suggestion Daniel. I only discovered your site last week and already have pulled a lot of VALUE from what you have to offer. Thanks!

Chase

thank you for bringing this to my attention. I was not previously aware of this plugin. This will be beneficial for all WordPress users. It's similar to the Webforms module that Drupal has.

Tom Beaton

This is the only contact form plug in I have used. Whilst pretty confusing at times it certainly offers many possibilities.

Aaron at FullTiltBlogging.com

This post was featured in today's Daily Blog Summary–a summary of the best of the top 50 Make Money Blogging sites.

Daniel Scocco

@KimC, could be that.

Ryan B

That is an awesome plugin. But are the forms accessible.

John

I have to agree. This is an AWESOME plugin. I love it. I only wish it had a few more templates….

eBay Business

This is a really good post. I have had the same problem before but I had gotten help from a friend who is a programmer. It is quite easy to complete.

TheBloggerTips

Thanks Daniel.
Previously I tried to install cform II but it doesn't works well and had changed to "Secure and Accessible PHP Contact Form v.2.0WP"

Maybe I will try cform II again when I change the new theme design later.

charles

I've been using this superb plugin for months now. This plugin is really helpful and easy to use.

Heinz Grünwald

It is indeed a great an very useful Plugin.

Sahil

You can also use ZOHO Creator for the same. creator.zoho.com

Hank

Daniel,

You have just made my day. I have been in the exact same spot for some time now. I have even contemplated hiring someone to build a forms plug in for me to use on http://GrowingKids.org but just have not got around to it. If cforms II does what I need it to do then http://deliciousdays.com will be getting a tasty donation from me. 😉

BONUS: Delicious:days looks like a great food blog.

Thanks,
Hank O (aka TheOzz)

Daniel Scocco

Hank, glad to help!

Chad

This is a awesome plugin – thanks

Zul

I have used cforms for quite a while now and indeed it's very handy and robust with always generous add-ons on every upgrade. Best of all, it's developed by someone whose real passion is food.

Egon

Agreed, I've been using this plugin for a while now. It can be complicated to use (when customizing fields to an extent) but it's great.

arham | blogpreneur

wonderful, thanks this is what I was looking …..

Samsara

Does anyone know…?

If it is captcha enabled or is it tweakable for RECaptcha?

I have way too many forms floating out there pre-web 2.0 and have resorted to a .gif for my contact page due to spam bots traversing through my old forms.

Thanks for this form anyway. If I get no answer, I'll maybe download it and check it out anyhow. I'm building another site and have a need for it so I'll test it anyway. [I *have* subscribed to your RSS and have enabled to be notified of follow-ups.]

Ron

Hi. Can I also use this for my free WordPress blog account? Do I follow the same way? How can I install the plugins?

Shimul

"I use WordPress as a CMS even for static websites" >> could you please let me know how I use wordpress as a CMS for my static website.

John Lessnau

Thanks for the Tip. This WP contact form is exactly what I needed.

TechRon

Hi, this plugin is really one of the best. kudos to the creators of this plugin

Cory from Dental Heroes

I'm actually configuring Cforms II as we speak. At first, all of the options with this plugin is a little daunting, but in that lies the beauty. This is a powerful plugin. The best contact form plugin I've seen for WordPress.

Earn from your Blog

I too was looking for such a plugin. Thanks.

Cher

I thought I should write some coding for creating a contact page. Finally a wordpress plugin for contact has made my job easier.

Home Tuition

Thanks for the sharing…..I am grateful for this.

Sexy Cheese

cforms drives me nuts! i don't know its user error, but im having a hard time figuring out how to make a friggin form. This plugin has rave reviews and it is so powerful that im not ready to give up on it just yet.

Tom Kostrzewa

What happens if for example there is 30 subpages on your website and each one has this contact form inserted. Does it give you any info such which subpage was used when someone sent a message? thanks

Stefano, WordPressMania

@Tom Kostrzewa : yes, you can set the notification message to include a lot of information from the system, including the page name

Stefano

sagbee

just before landing this page via SE i was looking on those contact form pages who selling html contact form for 30$/year was kind of freaking funny… when i jumped here. Thats why i like wordpress and their wordpress plugins 😀

Cheers

rammohan

hii

can any1 help me with this….m developing a site for my own college..
i want to put a online application form for admissions.

but as normally wordpress contact form plugins send the contact information to a mail address…….i want the information of the user to be inserted into a database.

is there any plugin for that..??

please help .

Rahul Bansal

Hi Daniel,
I am using cforms II from long time but these days I am deploying wordpress as a CMS more often.
In this case I think a light-weight plugin which doesn't use any database tables will be better.
Unfortunately, there are so many contact-form wordpress plugins are available that I ended up getting confused.
If you know in light-weight alternative please let me know.

Thanks,
-Rahul

Alex

Can you set it that it can do calculations depending on what the user selects in the form and then have that data emailed back to you and also send out custom emails depending upon the data entered.

David

Hi Daniel,

thank you so much, this is exactly what I was looking for. Saved me lots of time. Just yesterday I hacked something custom and was about to dirty-copy-paste it into my newest project when I found your blog…

Wonderful!

Cheers, David

Michael

I am a big fan of WordPress and can't wait to give this plugin a try. Thanks for the referral.

The Niche Think Tank

Thanks for this article the contact form is one that I have been looking for and you saved me the time hunting it down. Bravo!!!
Larry

Carl

Hi,

Thanks for sharing. This form was working great until I reinstalled WordPress, then caput. Granted, I had it active only for a day while I was rebuilding the site, but I'm wondering where I went wrong. I had tried Contact 7, but that isn't working, even after making lots of modifications. Now I don't know if those modifications have affected C forms II.

Any suggestions?
Carl

Sophia

Thank you. I was just researching this and came upon this post. I will definitely give this plugin a try, but from what I've read, it's exactly what I'm looking for.

Keith Davis

I tried cforms on a wordpress site that I was developing on a local server using XAMPP. Tried everything to get cforms to send me an email from the local setup… no luck and finally gave up.

Then I tried contact form 7. Worked first time and sent out an email straight away.

Conclusion? For me it has to be contactform 7.

Dennis

I must be missing something here. How do get started, just like open the product. There is no manual. I have uploaded it but can't work out how to get it up and running. Give me the oil so that I can at least look at the interface. The rest I should be able to work out.
Best Dennis

John

HI, thanks for this plugin. Got it working in minutes.

Saturn

One thing that is disgusting is the forms break when porting wordpress from a development environment to a live environment, which changes the document root path, and domain urls. The most complicated part is that each form has to be exported to text, and imported back into the live system. There is no export all forms option.
And if you forget to insert new form or select new form id, after importing the first form, then the subsequent forms overwrite the active form.

Jacques

This contact form doesn't seem to be working with wp3; I tried to update the configuration, on saving the info it clears out all the fields (even though it says configuration updated); Go an have a look at the contact form "http://www.babyandus.co.za/contact-me/"; surely there is something i am missing, any ideas?

Resale Centre

Cforms is definitely the best form generator for WP, you can make excellent user friendly contact forms, booking forms, you name it, it can be done with cforms.

The styles can be easily edited to make them fit in perfectly with the style of your very own website or blog.

Joseph P. McClelland

Definitely a great plugin. I use it on my sites. Some of the other ones are too difficult for me to use properly. I always messed up the required fields and could not properly adjust how I received the info on my end. I use my law firm's site for most of our personal injury business, so if someone sends me an email that is messed up, then I might lost a potential client. Plus, it doesn't look good for your first contact to have to ask the same question twice.
Comments are closed.