TiECON/Chitika Blogpreneur Contest 2008
Chitika, the advertising network, has partnered with the TiECON conference to create a contest for bloggers, called Blogpreneur Contest 2008.
Basically they want success stories from bloggers and web entrepreneurs. Here is how to participate:
Publish a blog post on your blog highlighting the key factors of your success in free form (no particular structure)
Include the contest badge (see below) within your post so we can recognize your post an an entry
Email your blog post link to: Blogpreneur(at)chitika.com so we can make sure your post is counted
The 3 winners, selected by a panel of experts, will get featured at the TiECON conference, exposure on their websites and will also win badges and a plaque (I think they could have put some more salt in the prizes, but anyway). The contest starts in April 24 and ends in May 8.
Via: Self Made Minds
Get My Best Internet Marketing and Entrepreneurship Tips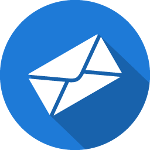 Don't worry, I only send out emails once or twice a month.
But when I do, it's because I have something valuable to share!
You don't want to miss those, and it's completely free!
7 Responses to "TiECON/Chitika Blogpreneur Contest 2008"
aLien

Good contest but unfortunately only for successful blogger only :(.
Daniel Scocco sure capable to join it right ?

Daniel Scocco

Not sure if I will aLien, first I don't think I am as successful of some guys out there, and I am not in the US so I would not be able to attend the conference.

The Masked Millionaire

Think I'll skip it. But thanks for letting us know about it.

Live From Las Vegas
The Masked Millionaire

karthik sridharan

I have to experience such things yet…

Aseem Kishore

Is there any requirement that your site be using Chitika?

Daniel Scocco

@Aseem, I don't think so.
Comments are closed.