Don't Miss Out: Read Our Five Top Posts from October 2013
Did you miss any of our best posts during October?
You can catch up here – all these posts were particularly popular with DBT readers.
(And we'd love to know what was your favourite DBT post from October. Just pop a comment below to tell us.)
Each post will open in a new tab so you don't lose your place.
HANDY: One Simple WordPress Trick You May Have Missed: Using "Screen Options" (October 4th)
All my sites run on WordPress, and for months, I've been having a small but annoying problem: I couldn't switch off comments on individual posts and pages in the normal Editing mode. (Read more…)
INSPIRING: Nine Blogging Milestones to Celebrate (October 7th)
For many bloggers, it takes months or even years to build up the traction they hoped for. Instead of looking far ahead to a distant goal, focus on some of the milestones you've already achieved, and the ones which are coming up. (Read more…)
NEWS: Welcome Ali Luke as Co-Editor on DailyBlogTips (October 9th)
As you might remember, earlier this year I announced that I would no longer be running guest posts on DailyBlogTips. The reason was that I (and many of the readers) felt that the style of the guest posts was not always aligned with the site, so it was losing its identity. (Read more…)
LEARNING: Do You Know Your Probability? (October 19th)
Probability theory is a relatively new mathematics branch. I say "relatively" because its study started in the sixteenth century, when people (e.g., Cardano, Fermat, Pascal) began analyzing games of chance and gambling. That's old, but not even close to some other mathematics branches, like calculus (integral calculus was found in Egyptian papyrus dated 1820 BC!) or geometry. (Read more…)
MONEY: When Should You Start Monetizing Your Blog? (October 24th)
"At what point in the progression of developing and managing your blog is it best to try to monetize?" One DailyBlogTips reader asked this question in our recent survey. It might well be a question that you have too, if you're hoping to make money from your blog. (Read more…)
Have we left one of your favourites off the list? Drop a comment below and tell us which of October's posts you liked the most.
Get My Best Internet Marketing and Entrepreneurship Tips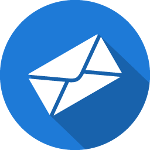 Don't worry, I only send out emails once or twice a month.
But when I do, it's because I have something valuable to share!
You don't want to miss those, and it's completely free!
5 Responses to "Don't Miss Out: Read Our Five Top Posts from October 2013"
Blue Monkee

It's always better when the top posts are gathered like this. Makes everything easier to read. Thanks guys!

Jenny

Thank you for putting all this great information in one place. My favorite October post has to be 'When Should You Start Monetizing Your Blog?' – keep all this great information coming!

Raspal Seni

Hi Ali,

This is my favorite: When Should You Start Monetizing Your Blog?

And, thank you for giving me an idea for one of my next posts too, since I too completed doing 31 posts in October. 🙂

Happy Halloween.

Raspal Seni

Darren

Wow the WordPress trick is ingenious, thanks a lot!!

Ali Luke

Thanks all, glad this was helpful! Interesting to see that "When Should You Start Monetizing Your Blog" was particularly popular.

A belated Happy Hallowe'en to you too, Raspal. 🙂
Comments are closed.