Two Free Logos for DBT Readers
Having a unique look is very important for any blog. It will improve your branding and make the readers remember you more easily. The first step towards this unique look is the logo.
Logo Design Works is a company specialized in logo design, and recently they started an interesting promotional effort offering 10 free logos monthly (worth $197 each one) for popular blogs around the Internet.
In order to apply for the free logo you need to meet certain criteria (e.g., the blog must be in English, older than 6 months and so on). If you meet the requirements you will then fill out a questionnaire and they will select the best candidates.
I guess that they must be loaded with applications, so it might be tough to get selected. Fortunately I managed to talk with the person that is doing the online marketing for the company, and he agreed to offer two free logos for the DBT readers. Better yet, the only requirement for these two blogs is that they must be centered around specific topics. The topics are:
design
small business
marketing
SEO
blogging
freelance
productivity
If you want the free logo just post a comment on this post. I will select randomly two people tomorrow, and the winners will be announced as an update on this same post. All comments carrying a timestamp of September 3rd will be considered.
UPDATE: We have the winners. Congratulations to Engtech and Kyle. I used this random number picker to draw the numbers.
Get My Best Internet Marketing and Entrepreneurship Tips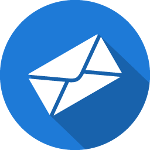 Don't worry, I only send out emails once or twice a month.
But when I do, it's because I have something valuable to share!
You don't want to miss those, and it's completely free!
42 Responses to "Two Free Logos for DBT Readers"
Ramkarthik

I have been seeing them in the blogosphere doing the logo work for a while. Two of my friends got a Logo Redesign. Your blog's header looks good Daniel. But giving it a change is also worth.

Daniel

Yeah there are some big changes actually coming, but I can't comment now :).

Kyle Eslick

Wow, this is incredibly generous.

Graphics are definitely not my thing, so I would love to be considered for a new logo! You can see on my site that I'm graphically challenged!

Shankar Ganesh

Very generous indeed, guys.
Would be great if you can consider my blog for a logo design.

Thank you very much.

John Whiteside

Well, a logo for Opinionated Marketers would be lovely! What a nice offer.

Geoff R

A new logo would be awesome! Thanks for this opportunity.

Adnan

This is a great little competition Daniel. Definitely count me in!

Rutan

Yeah, that sounds really cool. As I'm trying to run non-commercial project, would be great to win a free logo from generous folks.

Ririan

Daniel that sounds great, I would love to have a new logo for my blog. Count me in!

cmanlong

A little makeover would be just the prescription. Profitable Productive Blogging is also in need of a Logo Redesign.

tobloggers

Count me in! I'd like to have a logo for my new blog. It is really cool, thank you

Nenad Ristic

Well, I just added this to my RSS reader a couple of days ago. I think that this is a wonderful opportunity, and I would love a logo design.

Pandu

I want a logo for my blog – it would be cool if they could help me out. My blog is about the internet, and I set it up with the help of several great posts from your site. Thanks a lot!

dimaks

well, logos are absolutely jewels especially when done and placed correctly.

Victoria E

I'm game 🙂

Vijay

I am certainly not the creative type and a logo would be just awesome.. Do consider me as well!

Ali

Nice gesture from your side. I do design, but I just don't do logos. It's a whole different science altogether.

Hari from GotChance

That would be great ! Count me in.

Jessie

Ohh yes, one for me please. Thanks for the offer Daniel because I wouldn't know where to start when making a logo. 🙂

Jan

I would love them doing a logo for my site. I think I have everything else done pretty well, but I just cannot draw or make decent original graphics. Since the name of the blog is very graphic am I sure they could come with something great 🙂

francesco mapelli

Here I'm too! 🙂
I love my logo, but revisiting it can be a great opportunity!

Leroy Brown

I'm horribly at graphics, so a free professionally done graphic is the ticket for me. Sign me up, por favor.

Leroy Brown

Apparently I'm also bad at grammar.. that should read "horrible" not horribly. Ugh.

Rick Yuen

Count me in as well.

elisayn

What was the question?????

engtech @ internet duct tape

I'm definitely looking for a logo!

Max

It would be sweet to get a free logo for our small business blog

Michael Riley

I like the look of my blog currently, but I think a custom logo could help push me to the next level. Thank you and LogoDesign for the opportunity to win a logo…

-Thanx,
Michael Riley
http://aftermidnightpage.blogspot.com

Michael Riley

I misspelled my email address in my original response. The address here is correct. Sorry for the inconvenience…

_Michael Riley

erik

I would love the logo design. thanks for the opportunity to win!!

Vijay

Congrats Kyle and Engtech!

engtech @ internet duct tape

Yay! Thanks for this, Daniel. I'm really excited about finally getting a decent logo.

Kyle Eslick

Wow, thanks Daniel for selecting me! (Even if it was random) 🙂

I've wanted a professional logo for a long time and now I can not wait!

raj

Daniel, thanks so much for doing this, and congrats to the two winners.

I have permission from the client to contact a few more of the bloggers who commented above. So if you get an email from me, that's what it's about.

For everyone, else go check out the rules. Daniel linked to the page above. But please make sure your blog's niche falls into the topics listed. (That's one thing most applicants don't bother checking.)

Shankar Ganesh

Congrats to engtech and Kyle! 🙂

Dave

I have heard of link bait, but I guess this post was comment bait. Interesting!

engtech @ internet duct tape

I've integrated the logo on my blog, and put credit on my About Me page.

http://internetducttape.com/about-me/

thanks Daniel

tony azar

the company name is tony azar/working in tiles trading and sanitary

Free Logos Guy

Looks like Logo Design Works changed their logo! They also show off some of the contest winners. Congratulations to the winners! Free logos are great logos!
Comments are closed.