Using W3 Total Cache? Careful with Your Configurations
A couple of weeks ago I was browsing this blog and I noticed that I managed to access one of the posts without a trailing slash at the end of the permalink. That is, I managed to open it both as:
http://www.dailyblogtips.com/post-title-here/
and
http://www.dailyblogtips.com/post-title-here
I was worried, because technically those are two different pages, and Google does follow this technical detail. In other words, if Google was to crawl both versions of the permalink it would consider them as two pages with the exact same content, which is considered duplicate content and not good for your site's reputation.
One page of duplicate content won't harm your site too much, but if every single post you have has two versions it becomes a big problem, one which could harm your search rankings, so I had to fix it.
Initially I was puzzled, as WordPress does fix this problem out of the box with a redirect. That is, if you install a fresh WordPress install and tries to open domain.com/post-title it will automatically redirect you to domain.com/post-title/.
Then I figured that the only plugin I had which was dealing with permalinks and redirections was W3 Total Cache. Sure enough when I researched about it online I discovered that depending on your server settings if you use the "Disk Enhanced" method for page caching it will create this trailing slash problem.
The solution was easy, change from "Disk Enhanced" to "Disk Basic".
If you are using this plugin (which is pretty good overall), therefore, I recommend that you try to access your posts without the final trailing slash. If you get redirected to the version with trailing slash you are fine. If you don't, try the fix above.
Get My Best Internet Marketing and Entrepreneurship Tips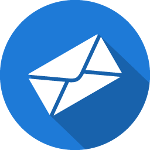 Don't worry, I only send out emails once or twice a month.
But when I do, it's because I have something valuable to share!
You don't want to miss those, and it's completely free!
21 Responses to "Using W3 Total Cache? Careful with Your Configurations"
Digital Share

Thank you for this great tip! Changed the settings and it redirects properly now. Now we can avoid having duplicate content

Stefan Nilsson

Thanks. Installed the plugin yesterday and didn't notice it.

Usman Khurshid

I usually keep an eye on indexed pages of my site in Google. This makes sure that I'm not getting any duplicate pages in the index. By the way, good advice from you. I'm using WP Super Cache myself as I think only large sites get the benefit of using W3 Total Cache. For small timers or even medium level sites, WP Super Cache does the job very well when used in conjunction to WP Minify.

Steve B

Hi Daniel,

Thanks for the tip. I had the exact problem you were talking about. Your solution worked like a charm.

Remember to empty the cache after doing so.

Trevor McManus

I recently had a similar issue, however it wasn't the W3 Plugin that was doing it, it was simply the more common duplicate content issue when one doesn't permanently redirect a non-www to www and vice versa.

I also have found that if you host addon domains from the same web hosting account that you can experience "duplicate" content due to the additional domain(s) being hosted in subsequent directories.

Thanks for the heads up on this one, I definitely don't want indexing issues let alone a penalty from this!

Ankur

Google is making us all paranoid. The example you gave above reflects so.

If the Google crawler is assumed to be intelligent, it should be then a easy way for it to identify such cases of duplicate content. With the recent penalties, the webmasters are getting paranoid over the smallest of such details in their sites.

OnDesign

Great advice, Daniel. There is a related blog post in the Google's blog http://googlewebmastercentral.blogspot.gr/2010/04/to-slash-or-not-to-slash.html

Ashley @ madlemmings

Hey Daniel, the plugins can indeed be a bit dangerous. I also had an issue with W3 lately, with my load times being longer with it turned on. I have not yet figured out why – it was something like the javascript minimized file causing the issue. I might try another plugin instead.

Barkeep

Yep. I could duplicate this issue on my website as well. Good Catch.

I changed the page cache to Disk Basic as mentioned and it seems to fix the issue at the server. Now will wait for the CDN to catch up.

Thanks for info

Anil Agarwal

Daniel, I was facing the same problem with my blog. I just changed page caching settings from Disk enhanced to disk basic. And its working fine for me. Now I see the duplicate content issues on my blog is resolved with this small change.

Hari P V

Well Researched Article, i'm using w3 total cache, now changed the page cache settings.its working fine, thanks a lot.

Himanshu

OMG my site is also having this issue, thanks for pointing this out.

Raza Rizvi

Thanks for the info, I didn't know that google considers both of these permalinks as 2 different pages. :/ Thanks .

Mike Davis

What?

I just checked 20 of the wordpress installs I manage on 5 different severs, each with the "Disk Enhanced" setting selected. I wasn't able to duplicate the trailing slash issue on any of them. None.

Did you open a thread on the plugin support forum?

Eddie Gear

Hi Daniel,

Thanks so much for the tip. I noticed that my blog also was set to that specification you mentioned. I've changed the setting on w3 cache to reflect Disk:Basic

Thanks,
Eddie

Sagar Desai

Daniel, Thank you very much such a great post. As suggested I have change setting from "Disk Enhanced" to "Disk Basic"

Champ

Hello Daniel,
Thanks you for introducing with this problem.I have never thought that a small '/' can create this type of blunder…also the solution you provided is very easy to opt..
Keep sharing such nice article…

Piper

Thank you for writing about this, because I experienced the same problems on my blog, but it took me longer to realize the cause.

Animesh Roy

Thanks Daniel, for pointing out this. I am also using W3 Total Cache for my blog so I will definitely check this.

Manish

Thanks for the tip. I also saw something like that for my blog. But didnt knew the reason for that.

Arunshory

I don't know without a trailing slash to make duplicate content for that page. This is the new tip for content duplication hither to me saw. The W3 cache plugin is very nice solution to avoid this mistake. Thanks Daniel.
Comments are closed.