Want to Sell Your Blog? Want to Buy Blogs? Drop Me an Email
Over the last month I helped two friends to sell their blogs, and one of them went for over $30,000. Even before that I used to get emails from people wondering if I would be interested in purchasing their blogs, or if I knew someone that would.
Most of the times I am interested in taking a look, and I also know many people that buy and sell websites for a living, so I am thinking about exploring the business side of this market. Many sellers and buyers prefer to keep the transaction private instead of going with a public auction on Sitepoint or similar, because it makes the overall process smoother.
So if you are trying to sell your blog privately, drop me an email and we can arrange something. Similarly, if you are interested in buying blogs privately, let me know and I will keep you in the loop of the opportunities available. You can reach me on daniel AT dailyblogtips.com.
Update: Please only consider selling if your blog is already making $300 or more monthly. If that is not the case, it would not be a good idea for anyone.
Get My Best Internet Marketing and Entrepreneurship Tips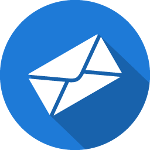 Don't worry, I only send out emails once or twice a month.
But when I do, it's because I have something valuable to share!
You don't want to miss those, and it's completely free!
55 Responses to "Want to Sell Your Blog? Want to Buy Blogs? Drop Me an Email"
Young

@Daniel, how much do you think my blog can be worthy?

Daniel Scocco

@Young, difficult to say by just taking a look. If you want to get an estimation email me current monthly revenues, their source, daily uniques and rss subscribers, for the past 3 months at least.

Young

Thank you, Daniel, I will send you an Email soon.
By the way, may I ask whether you will earn money from helping people buy or sell their blogs?

Daniel Scocco

@Young, most of the times yes.

caschy

Only english blogs?

Daniel Scocco

@Caschy, any language, but non-english blogs tend to sell for less.

Gerard

Uhh yeah. I'm trying to sell http://blogopoly.info at the moment. Its down right now though.

I'll add you to my contacts just in case.

Napster

How about mine?

Missy (from G34 Media)

Are you only currently looking at blogs. What about static sites? I am wanting to sell an image host.

Let me know if your only looking at blogs. Thanx!

Grace

Maybe you can start charging people for helping them sell their blogs! 🙂

Robert Barr

Pandora's Box officially open for business! 😉

Klajdi Hena

What if you have a Blogger blog?

Daniel Scocco

@Missy, static sites work also, as long as you are making at least $500 monthly already.

@Robert, no kidding 🙂 .

Daniel Scocco

@Klajdi, please check my update.

Tom – StandOutBlogger.com

You are in a good position daniel. With the amount of subscribers you have you are sure to have a lot of people who are looking to sell their website! I hope you can help a few people out.

Steven Snell

Daniel,
I think this is a good business idea for you. You have plenty of knowledge and experience, not to mention contacts. If I'm ever in the market to buy or sell I'll come to you.

Kazzi

Hi Daniel
I've been subscribing to your blog for a good few months now and find your articles most interesting. however, I'm relatively new to blogging and I'm struggling with certain aspects and am especially baffled as to why so many people seem to be making so much money with adsense and my total earnings to date with 2 blogs running is still only $4.40. So I guess I'll have to wait before I join your list of people wanting to sell lol

Keep up the good work, I enjoy reading your tips and you never know I may get somewhere with it all myself one day!

Regards
Kazzi 🙂

Johnny

You should start charging people for helping them sell their blogs!

Moise Levi

Hi,

I was asked if my blog is for sale ; but how do you sell a blog where the readers just come to read your thoughts on global investments ?

Unless of course they pay me to keep on writing and take over the ads for themselves ?

Egonitron

Instead of 50 comments saying "how about mine?" Show him you're actually interested and not just curious by putting a bit of effort into it.

Look up all your stats for the past few months, lay them out in detail. Give the past few month's earnings laid out from each income source.

Good luck with this Daniel, I may be emailing you soon 🙂

eRealMedia.com

Surely good opportunity for bloggers but I don't think most of them will go for it. One of the reason bloggers do blogging because they love to write, of course they can sell their own and start new one.

Rishi

I just want to know how much i can get for this at this time

Rocky

Hi,

I got your site while searching on the net. I want to sell my blogsite. Can you help me in selling my blog?

Eagerly waiting for your positive response.

Thanks,
Rocky

JITESH

thank u bro for the information

Safa

What I wanted to ask, is what if you are writing your blog as an online diary, and you've got this great story that will sell? How do you go about selling what you've written? or do you sell your site?

Dee

Can you let me know how much my blog is worth? If anything

Titania Jones

Hi:

I am a Political Journalist, interested in selling my daily conservative political column.

The site was originally set up in January 2008 with SEO, and since first month it opened, it has had pretty good statistics. Howver, I no longer have SEO or feeds set up, and even so I still have decent statistics.

My stats are located at conservative-dispatch.com/webstat

I can best be reached by email at:
titaniajones@dbzmail.com

Look forward to hearing from you

Titania Jones

Stories Blog

Hi,
I am going to sell my non-English stories blog. It receives 10,000+ daily Unique visitors and totally have received more than 10 million unique visitors in past. It has a good Asian traffic and has been ranked in TOP 500 in Pakistan and in Good ranks in several countries which can be viewed at Alexa. If anyone is interested to buy this blog, feel free to contact me at bollywoodgo [at] gmail . com

Headache migrane

How do you rate the price of a blog . Please let me

zygrax.com

how about my blog?

hafeez

Here is my blog. if i want to sell it how much i will get. it all about software quality assurance

Gany

Hi Daniel. This is my mail id and this is the blog which i want to sell . Can you please tell me an estimate amount for this blog. Please respond at the earliest.

Gany

Daniel pls give a response for the last comment.

i-trepreneur.com

Hi Daniel,

I'm looking to sell my blog which I have not updated in months. Willing to actively update and promote it on the SEs for 3 months prior to selling it.

The URL is in my name. Let me know if you're interested in helping me out.

Thank you,
Alex

saeedbhatti

i have six blogs and five web sites,i want to sell some blogs if any body is welling to buy it ,email me for further correspondence.

medyum

Daniel,
I think this is a good business idea for you. You have plenty of knowledge and experience, not to mention contacts. If I'm ever in the market to buy or sell I'll come to you.

WeCreateContent

I just stumbled on this site, really seems like a good resource. The I-trepreneur.com blog (stated above by this Alex person) was completed because of the hard-work and effort of many writers (from the US and the Philippines).

This Alex Kauffman person should be banned and jailed for scamming people. Daniel, please don't help this person or he will continue his shameful activities.

S.Pradeep Kumar

Will People prefer buying lengthy domain names ?

Aaron

How much do you think my technology blog is worth..

Its 15 days old

has 1000 pages. 20 unique visitors a day.

Alexa Rank 10 days back: 14 million

Alexa Rank Now: 8.8 Million

yemi

Hi Daniel, I have a blog to sell and the reason for selling it is that i find it difficult to drive traffic to it because of my schedule, so ihave not made money from it and it is six months old. Please, can you help me sell it. I dont mind the amount, I just can't give it up like that.
You can reach me through my email id i submited with this comment.
Thank you.
Yemi

mohammed

i have a blog to sell please how much would you buy such a wonderful blog like this. please reply me as soon as possible

ashwini

Hi Daniel,
Entirely new concept to me. Please let me know if I can sell my website and still have editorial rights on the same. I am basically looking for a sponsor.
Thanks, Rgds.

Dipak Naik

Hi,
I want to sell my blog for some financial crisis so kindly help me sell my blog. My expectation is around $2500 to $3000.

Dipak Naik

Hi,
I need money urgently for which I want to sell my blog for $2500 to $3000 (negotiable). Please help me sell my blog within 2 weeks time.

Dipak Naik

Hi,
I have not got any response on selling of my blog. I have already written to you twice before this. Kindly help. I am in need of money badly.

Eddie Gear

Hello Daniel,

Is it possible that You can take a look at my blog and let me know its worth. I do not wish to just close the blog, rather would sell it to someone who can carry it forward. Work has been head over heels for me.

Please let me know, via email.

Thanks,
Eddie

Jakk Ogden

Hey mate my brother Danny came across this website yesterday and sent off a mini proposal about Technology Blogged.

I really am looking to sell this blog and it has HUGE potential in the long term and medium term.

Currently I earn £275 from it through people paying for links embedded within posts on a monthly and one off basis. It is a PR 2, has been online for 2 years, traffic figures are high (especially uniques) and search engine traffic accounts for around 35% of it, other sources include Twitter and other blogs.

Jakk

Mr. Henry Okwach

Hello Daniel,
I came across your site after undergoing several attempts on how I can obtain a potential buyer to my blogs posts. However I very much pleased to come across you site which has an ideal assistance.

Please help me find a buyer, and also advice on how money is being sent and also how I can obtain the cash. Thanks.

fasean

Just thinking of pursuing a whole new challenge, and thus want to get a new owner for my blog..
Its not really about how much it would fetch, its more of getting someone that can take it to a new level, with their own vision and liking

Mary

In August, this blog make $500 per month and I bought it $3000. Currently there are about 3200 visitor per month. Please let me know how much it worth?

Randi

Hi Daniel,
I recently bought this website – buyingblogs.com – and am now enjoying being able to connect with other people who have the same passion. Your article caught my eye and I look forward exploring the links and visiting your site. There is so much to learn in this niche and the opportunities are endless! Feel free to visit my site and give me some tips!

msia

Hey Daniel. I was wondering how much does my site value at, and can you help me find a buyer? If sufficient i would give you some of it. My Alexa rating is close to 1 million and received more than 18,000 unique visitors per month and more than 400 unique users daily. Please let me know ASAP. Thanks.

SeriousOpinion

I would be interested in knowing if you are still evaluating websites? If so could you please send me an email and I will send you the details for your evaluation.

Cheers,

paul

I want to sell my blog ,it has 13000+ pageviews a month and can do a lot better ,i haven't really looked at the financial side of things yet it can make money and a lot of it if the person knows what they are doing ,the only reason i want to sell it is because i don't really know what im doing with it and losing out on a lot of cash so would prefer someone to make money from it and i don't want no silly offers .this blog started off small and has improved daily .
Comments are closed.