What Are Your Internet Goals for 2009? Group Writing Project
Last year we had a group writing project where I asked the readers to share their goals for the upcoming year, and it was a great success, so I will be repeating it this month.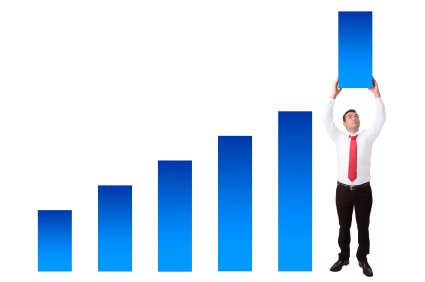 We all know the importance of having goals, both personally and professionally, right? Goals help organizations and individuals to focus their energy and to define priorities. Secondly, goals also allow us to evaluate our performance along the way.
Writing these goals down, on paper on your blog, therefore, is an excellent exercise to ensure that you will be running in the right direction.
How To Participate
In order to participate you simply need to write a post on your blog or website sharing your Internet goals for 2009. Once you are done writing that post, leave a comment below with the URL of your entry. Readers have until next Wednesday (December 17) to submit their post.
On the following Monday I will write a post with all the entries, including a brief summary and a link to original so that readers can check the blogs of the participants.
What Are Internet Goals?
Last year the writing project was focused on "blogging goals," but this year I am extending it to "Internet goals." Basically anything related to the Internet is valid. Here are some of examples of Internet related goals:
to reach 5,000 RSS subscribers on my blog
to reach 2,000 Twitter followers
to create 20 mini websites on different niches
to reach $10 per day of AdSense revenues
to launch my first eBook
to stop my addiction to social networks
to publish at least 100 videos on my YouTube account
You get the idea.
So what are you waiting for? Share with us your goals for 2009, and I am sure it will be an extra motivation to reach them.
Get My Best Internet Marketing and Entrepreneurship Tips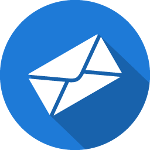 Don't worry, I only send out emails once or twice a month.
But when I do, it's because I have something valuable to share!
You don't want to miss those, and it's completely free!
101 Responses to "What Are Your Internet Goals for 2009? Group Writing Project"
Steven Finch

For 2009 my goals are as follows:

http://routenote.com – we need to build that to 70k tracks by the end of the year.

http://adphilia.com – we need to increase the amount of sites we are rep'ing to 50.

http://crenk.com – reach 100k monthly impressions and 50k subscribers

Daniel Scocco

@Steven, thanks for sharing. With 50k subscribers you can generate 100k impressions in a couple of days though 🙂 .

You can aim for higher impressions if you manage to get 50k RSS subscribers.

Navjot Singh

Here is my post with 10 of my goals for my blog which I would like to achieve in 2009: http://nspeaks.com/568/nspeaks-goals-for-2009/

Daniel Scocco

@Navjot, thanks. These goals are looking good, I am sure you will be able to get even 1,000 RSS subscribers!

Paul

http://www.cranefactory.com/crane-factory-site-goals-for-2009

#1 – Increase paid blogging income
#2 – Publish my first ebook
#3 – Improve posting consistency
#4 – More visitors and subscribers
#5 – Site development

gendut

my goals focus on increasing earning from adsense…yes from 5 of my blogs…… nice idea

Zombie

I want to cross 1,000 readers per week. I'm just now hitting 1,000 a month in a few short months… I'd be happier with more, even! But baby steps…

Navjot Singh

@Daniel – Thanks for encouraging. Well I don't want to be too optimistic therefore I am currently striving only for 200 modest more subscribers. Well obviously the more the better.

Alexandra @ EsculonSays

I think this might be the first time I'm putting this in writing!

1. Increase daily unique visitors to 200/day (averaging 50 right now).

2. Launch my E-Mag

3. Increase sales off my blog.

4. Figure out how to make additional money online…lol =)

Matt Gio | TheOvernightSite.com

I have several goals for 2009 but my main goal is to turn my websites into my full time job. I have 4 websites that have the potential to be real money makers and I am going to dedicate everyday until I reach this goal. I am hoping by the end of the summer 2009.

TechZoomIn

Kept my goals in Draft..will be publishing 2maro 🙂

Any gifts if someone with great goals and if they achieves that 🙂

Setting goals is easy but reaching shows the difficulty 🙂

Blog Expert

My goals are to keep doing guest posts on other blogs to build up readership. It has raised my subscribers of 2,000 since I started doing this.

Young

Daniel, is any language welcome?

Daniel Scocco

@Young, sure.

Eric Shafer

Since my creative media blog is still relatively new, these are my goals for Presidia Creative (http://www.presidiacreative.com):

1. 1000 unique visitors per day
2. A 25% conversion rate from visitors to subscribers.
3. Make $15.00 USD per month via advertising to cover my hosting costs.
4. Launch a partner site.

Andrew

Very cool. I hope putting these in print helps me stick to them. In any case, it will be interesting to see how well I did a year from now.

Lynda

Hi Daniel

What a great idea!

Setting goals has always been a problem for me. Not sure if it's normal to be like this, or a national (British) trait. Perhaps having been disapointed in the past, I'm loathe to even think about goals. But of late I have been prompted to put some down. So, for my blog readers and myself – and the project – here are my internet biz goals for 2009. (I also have this on my blog where the links can be found to whatever I mention below.)

1. Very soon (ie by beginning of January 2009 – to achieve regular sales of $100 per day every day. (All sources.) By mid March $300-$500 per day.

2. Finally get the niche thing sorted – I know how, but I never know /what/ to choose. (Help is on the way though.)

2. Maintain two high quality blogs posting at least three times a week to both.

3. Write and submit at least 2 of my own articles per day to two or more of the following – article directories (Goarticles, ezinearticles, affsphere), squidoo, hubpages, USfreeads etc.

4. Every month from now – set up 2 review websites and 5-10 minisites in 5-10 niches.

5. Set up full and complete autoresponder campaigns to go with the above sites.

6. Together with the above to carry on studying and using the resources I already have to their fullest. (I find Wealthy Affiliate University to be about the best, but there are others such as BecomeABlogger, Affilorama and SEO Elite which I also find extremely useful all the time). I've learnt so much from all of these in the 3-4 months I've been internet bizzing. Your Daily Blog Tips is very new to me – and it's excellent too.

7. By mid 2009 – May/June -help my kids pay off their debts. Set up monetised blogs and websites for them, for example.

8. By end 2009 – my husband no longer needs to go to work (unless he wants to).

9. Long term – must be – to pay off the mortgage.

Now, I'm off to get started making it happen!

All the best to everyone.

Lynda

Ben

You can see my goals for 2009 at:

Making Homemade Wine and Beer – 2009 Internet Goals>

It's on a page instead of a post and can only be accessed by the link above.

After 3 years of blogging, this will be the year of experimentation.

David

Brand new blog on Things to do with Your Kids.
Goals:
1. Exceed 1000 RSS subscribers
2. Write and market first e-book
3. Figure out how to make Twitter work to bring more web site traffic
4. Launch second site

Kyle Judkins

I would like to reach 5,000 subscribers, expand my writing staff to 6 and become more efficient at keeping up with everyone online.

Coral

You can see my goals here:

http://www.mylifeceo.net/2008/12/my-internet-goals-for-2009.html

Rather tongue in cheek! I'm fairly new to blogging (you probably guessed that by the super long URL) …my main goal is to increase my readership. All welcome!

Dominique

I only have 4 goals in mind so far and posted them on my marketing sub- blog here.

http://marketing.dominiquegoh.com/blog/internet-marketing-goals-for-2009/

sheena ellis

Hello here is the link to my site listing my goal.
http://cashseeker2009.wordpress.com/

Coral

Hi Transcriptionist
Are you talking to me? If so, I'm not sure what you're talking about. Definitely not done on purpose. I don't know HTML..just used a blogger template?

Mathieu

1. Reach 1,000,000 pageviews monthly.

2. Have 20,000 RSS subscribers and 5,000 Twitter followers

3. Make enough money through my blog to live from blogging full time, which is at least $2,000 per month.

After starting back in April 2008 and learning through experiments, ton of reading on blogging blogs and from social web experience, 2009 will be the year where the blog, its community and through them, myself, will have success =D

You can read about my goals in details and how I intend to get there right here: http://www.hardware-revolution.com/some-news-my-goals-for-now-then-for-2009-and-much-more/

Transcriptionist

@Coral

That was a message to Daniel and not you, Coral.

Paul

Nofollow is just for link juice. I've read every comment here and clicked through to their blogs when they've linked to their blog post for this group writing project. Thats the value of participating in these projects, actual visitors!

Daniel Scocco

@Transcriptionist, I deleted your comment because it was putting forth a lie. You should check your facts before putting them on a public comment.

Here are the 4 links to the results page of the previous 4 group writing projects that I have run:

http://www.dailyblogtips.com/blog-tutorials/
http://www.dailyblogtips.com/blog-writing-project-2008-blogging-goals-final-list/
http://www.dailyblogtips.com/blog-writing-project-tips-tricks-final-list/
http://www.dailyblogtips.com/traffic-generation-tips-final-list/

Daniel Scocco

@Paul, I never nofollow links on group writing projects. If people take the time and effort to participate on them, I am more than happy to share the link love.

Paul

I think he was referring to links in comments actually.

Daniel Scocco

@Paul, I am not sure, unless the thought that the group writing project would be held on the comments section of the blog 🙂 .

Ibrahim Cesar

Mine: http://ibrahimcesar.com/objetivos-na-internet-para-2009/

Transcriptionist

@Daniel:

Sorry, then that was a wrong notion by me based on the Q&A sessions.

Extremely sorry once again if I became the cause of demotivation for anybody.

Dermot Carter

We're pretty focused on one particular reader group but the main thing now is to get more advertisers.

We have the clicks but we need to focus more on getting the right kind of ads on the site by going out and searching for them ourselves.

Other things are

1) Better use of Flickr groups
2) Better use of Youtube
3) Integrate with Facebook more
4) User created content direct into the site

TechZoomIn

Hey Daniel,

Here are my valuable goals for the year 2009:

1) Page Views : 1,25,000
2) RSS Count: 3,000
3) Revenu: $800
4) Own Blogs: 2
5) Blog Friends: Max Possible 🙂

Its not too much i guess 🙂

TechZoomIn

Forgot to give the link.
You can find present stats and Goal set here on my post:

http://www.techzoomin.com/techzoomin-goals-set-for-the-year-2009/

LGR

I always set goals for the coming year. I think this is the first time i made them public. Here are mine for the coming year.

http://www.lgr.ca/blog/2008/12/2009-internet-goals.html

Already enjoying reading others goals. Hope people can accomplish them.

Slavi

Hi,

Why are you waiting for the new year to come in order to make some plans ?

Go for your goals now! 😀

Slavi

Slavi

Count me in.

Here is my list of goals for 2009:

http://slavi.biz/blog/my-goals-for-2009-2008-12-11.html

Slavi

workercomp

http://ispace.com/msp_reporting_services.htm

1) Increase the number of high value clients
2) Improve the page views
3) Improve the quality of content
4) To be consistent in postings

Arun Basil Lal

Site Goals for the 2009 @ MillionClues.com

* Cross the 2000 RSS readers count.
* Host at least 5 contests
* Post 30 posts a month regularly
* Publish my first Theme, First plugin, First Video and First e-Book
* Get a Google Page Rank 5
* Get an Alexa Rank under 100k and get tracked daily
* Get active on Stumble upon and Digg (currently only on twitter)
* Help a new blogger setup a blog and help him generate traffic.
* Find at least 20 new Friends online.
* Host at least 10 guest posts.

Wll Daniel, What are your sitegoals..?

Daniel Scocco

@Arun, I will post them on Monda. Also, for everyone else that left just a comment with their goals, notice that this is not enough to participate in the project.

If you just want to leave the comment though that is fine.

Azlin

Here are my internet goals for '09:
>generate 100 unique visitors to this blog
>reach 100 subscribers on this blog
>participate in an online forum actively
>read online news regularly
>keep my e-mails organised
>keep my FaceBook updated
>post my acoustic covers on YouTube monthly
>start a mini business on another blog
>know how to shop online
>continue to blog every day
(http://nurazlinjohari.blogspot.com/2008/12/my-internet-goals-for-2009.html)

Young

Daniel, I am done. My biggest dream for 2009 is to live on blogging just as you, though I never dream to earn as much money as you do.

My post was written in Chinese, and I recommended my readers to participated in your project, so you maybe receive more entries in Chinese later. 🙂

Below is my post's URL:

http://www.essentialblog.cn/2009-internet-goals-for-essentialblog/

Susan

2009 Goals –

Start eNews

Increase blog traffic. If I can increased by 10 a day, let's see that would be 10 x 7 x 52 which is more numbers than my mushy can calculate.

Finish 4 eBooks

Start book review blog with Amazon store

Yield to Pedestrian

http://yieldtopedestrian.com/YieldToPedestrian/?p=1212

Ok. Gulp. The goals are up. I decided not to focus on numbers like profit and RSS and more on accomplishing tasks that I know will lead to profit and RSS. Hope it works!

MY-Hou

Hi,

Here is my list of goals for 2009:

Devakishor

Made a list of my Internet Goals for 2009, Thanks @Daniel for this great initiative.

Here's my list.

http://devakishor.com/2008/12/my-internet-goals-for-2009/

Wish me luck people..:-)

vijay

Daniel,

Here is my list of blogging goals for 2009:

http://www.etechbuzz.com/my-blogging-goals-for-2009/

Hope I will be successful completing these goals!!!!

Scribbler

My goals are modest but I am just starting out with my edublog. Thanks for the motivational post 🙂

http://www.scribblersden.com/News/Misc/scribblers-den-goals-for-2009.html

Richard

I've been putting a lot of effort into my latest venture at the moment which is a group of sites related to mobile phones… The first of which is 'phone-insurance.co.uk' My goals (all be it very miniscule compared to some of the mamoth goals listed above!) include:

1. Achieve Page Rank 1 or above
2. Achieve 50 unique visitors per day
3. Make my first affiliate commission on the site

My next goal will be to complete phone-unlocking.co.uk and then to purchase two or three other domains in the same area.

Of course I would love to hit 100 subscribers on my blog too! Its small time I know, ut as with everyone, you have to start somewhere!

Rich 😎

Tschai

After having jumped from one 'genius idea' to another my goals are very humble, but within my grasp and doable.

1.Aytemir.com: Transform from a 'gapfiller' and experimental/incoherent blog to the original intend: supporting blog about my one-man (web 2.0) startup Uppedd.com (and the other forthcoming one).

Should also become interesting read for other with the same aspirations.

2.Upped.com: The concept is clear now…in my head. In 2009 the site should go live/beta. And conquer the world in 2010. To achieve these goals I'm gonna follow my own advices.

3.Another, but on a smaller scale and more humble, blog/project should also see the daylight in 2009.
BTW, great initiave/post.

Mayooresan

here MAYUonline's Blogpectations 😀

Thursday Bram

I posted my goals on my blog: http://www.thursdaybram.com/2008/12/15/setting-goals-for-2009

Daphne

Hi Daniel,

I'd just written a post about setting SMART goals for the year ahead and then read your post in my reader. So the post is not on internet goals per se, but how to set Specific, Measurable, Achievable, Relevant, Time-based (SMART) goals in general but including my blog goal as an example. Not sure if you'll accept that. If so, here's the link:

http://www.joyfuldays.com/2008/12/planning-for-the-year-ahead-part-2/

My goal is that the Joyful Days blog benefits enough people to generate a monthly income of at least $800 a month. Too new to blogging to know how many daily uniques, RSS subscribers etc will give that result. That's what I have to figure out next year!

Rarst

My entry
http://www.rarst.net/web/internet-goals-2009/

Hardly deep ones, but it still was nice to kinda formalize them. 🙂

TJ @ Smartblogtips

HI,

here are my internet goals for 2009. All goals are separately segregated and I tried to be as SMART as possible. Let me know your views and suggest a few if you wish.

http://www.smartblogtips.com/internet-goals-for-year-2009/

regards
Thinkjayant

SATISH — Technotip.org

Finally done..

Here is my entry http://technotip.org/setting-the-goals-is-the-first-step-in-reaching-the-goal/

E-Business Blog

This is my internet GOAL for 2009:

# Online Business income: $1000 monthly
# reach 100 RSS subscribers on my blogs
# reach 100 Twitter followers
# reach $10 per day of AdSense revenues
# Launch my first eBook

Alease Michelle

My 2009 Internet Goals.

It was a little harder than I thought- But it was a great ideal to make sure all of us put them in writing. Thanks- Alease

http://aleasemichelle.typepad.com/my_weblog/2008/12/internet-goals-for-2009.html

Brian @ hardgainer-transformation.com

Hey! I'm a first time poster and been following this blog for quite sometime.

Here are my Internet goals for 2009!

http://hardgainer-transformation.com/2008/12/15/my-internet-goals-for-2009/

sadcox

I love this! Thanks so much for getting this project going! Here's my list of goals for 2009

Amazin

Fantastic, You are motivation for all of small bloggers.

Thanks
Amazin

hotnspicy

I am inspired by your site and your ideads and has started few blogs, I am enjoying it.

I did like to suggest, instead of setting aim in introducing new wordpress logins, bloggers like us are more interested in knowing new ideas and tips in increasing visitors as well as good revenue sites like adsense tips.

Daniel, Now a days you can see many some bloggers fights to get good revenue, you can easily guide them how they can get good income using their blogs without investing a single $.

I look forward for your support as well as help, i am sure you can increase and attract your readers in this way.

Cheers
Hotnspicy
http://bikinibabes-pic.blogspot.com

Anthony

And here are my Internet goals for 2009:
http://www.zen-dreams.com/en/2008/12/16/my-internet-goals-for-2009/

Kurt Avish

Here is my post of my Internet goals for 2009.

http://www.islandcrisis.net/2008/12/what-are-your-internet-goals-for-2009/

nooidea

another 10000visits will be fine 🙂

http://www.nooidea.com/2008/12/2009-go-on-my-nooidea2009-go-on-my-nooidea/

Muhammad Siyab

Hey Daniel, and everyone..

here's my list 🙂

http://www.puttingblogsfirst.com/my-internet-goals-for-2009-what-are-yours 🙂

Stephanie

Got mine up!

http://www.homewiththekids.com/blog/2008/12/16/goals-for-2009/

DutchSchoolKid

Here are my internet goals for 2009: http://thedutchschoolkid.blogspot.com/2008/12/internet-goals-2009.html
I didn't set them that high, cause I have to pass my exams this year.
Also I am wanting to do something like an E-book, but I should get more experienced in blogging and writing. (And writing in English..)
So I think I can reach these goals.

Karthik Kastury

Well, Daniel

Here are mine.. http://dailyapps.net/2008/12/what-i-wish-to-achieve-with-dailyapps-in-2009/

Its less of goals, and more of self inspection really..

Daniy!

Thanks for the sharing opportunity, Daniel. Here's my list:
http://daniy.syahdiar.org/internet/the-year-2009-blogging-goals/

Jen Patton

Getting in at the last minute but here it is….

http://tipsfromanetworkmarketer.com/2008/12/16/tips-from-a-network-marketer-2009-goals

Thanks- this is something I would have put off for at least another month.

Sarah Jo

Here are my goals for 2009: http://bloggersguide.net/2008/12/bloggersguidenet-goals-2009/

Thanks for sponsoring this project!

Jacob

Here is my 2009 goals list
http://blogyy-bloggy.blogspot.com/2008/12/my-2009-goals.html

Thank you Daniel for your blog.

Galina Vitkova

Thank you for invitation to participate in your Group Writing Project 2009. Here is link to my blog – http://techenglish.wordpress.com.

Marie

Being new to blogging – I still have a lot of learning to do and most of my goals are learning more of the social networking sites. Here are my internet goals for 2009.

http://spreadingjoycorp.blogspot.com/2008/12/internet-goals-for-2009.html

blaiq

Here are my blogging goals for 2009:

Vergel Evans

I wrote a list to get me back on track… this past year the blog / podcast haven't been the priority they usually are… but with the renovations more or less on schedule. 2009 is going to be all about music blogging /podcasting and all that stuff.

http://lx7.ca/695/the-something-in-that-2009-plan/

* The return of the Lx7 – Podcast
* Issue #3 of Assembler Techno Fanzine
* More Music Releases
* Pressing a LTD Edition Vinyl Double Pack Release
* Streaming live to web video events from the Studio

and of course more music reviews, artist interviews, web-music news and chit chatter about renos till they're done

vanae =)

Hey dear!
Great group activity! Here's my list of goals (internet & personal):

http://vanae.com/game-dae-wednesdae-2009-goals/

1. To get at least 1 of my videos featured on YouTube
2. To reach 2,000 RSS subscribers
3. Triple my youTube subscribers to 15,000
4. Publish a fun 'Vanae's Tips of the Dae' desktop calendar
5. Launch my 'Hugs Around the World' campaign
6. Write a 2nd V'book
7. Complete another marathon
8. Ultra Carpe Diem (not to blink twice!)

LET'S DO THIS!

Vanae

Sharninder

So, here are my goals for 2009.

Accurate Auto Advice

Thanks for doing these contests – they're a great way to get me going! Here's a link to my goals for the site for 2009:

http://accurateautoadvice.com/accurate-auto-advice/accurateautoadvicecom-goals-for-2009/

You're the best – keep the tips and suggestions coming.

Tundra Headquarters

Thanks for inspiring us to come up with a list of goals – sorry we waited until the last minute!

http://www.tundraheadquarters.com/blog/2008/12/17/tundra-headquarters-blog-goals-for-2009/

Jason

So a little blog that my wife and I started for our friends and family has grown up…we're starting to get some visitors that don't fit into either category, and we're even starting to earn a little adsense revenue. Since we've got so much great content already, we've decided to develop the blog into something more about working abroad and working independently. Here are our goals for 09′:

http://www.ournewoffice.com/2008/improving-ournewofficecom-for-2009-goals/552/

Thanks for posting all this great info and running these link things – very cool.

Firas Steitiyeh

Thanks Daniel for that initiative, i think it's a great idea.

Here is the link of my post mentioning my 2009 goals.

http://www.webli.st/2008/12/17/weblist-2009-wish-list/

Thanks,
Firas

Rick Regan

Here are my goals for 2009:

http://www.exploringbinary.com/my-goals-for-exploring-binary-in-2009/

Thanks for making me think them through!

(Daniel — sorry if this is a repeat but my original comment seems to have been lost.)

The Geek Entrepreneur

And here are my Internet goals for 2009…

http://geekentrepreneur.net/my-internet-goals-for-2009/

Many thanks for this opportunity!

Wesley
The Geek Entrepreneur

Keith Wozniak

Nothing like waiting until the last minute to really put goals into words!

http://letsgoamerks.com/2008/12/11/goals-for-this-site-for-2009/

* Market and promote the site. Up until now it's just been a field of dreams, we built it and people came. Need to go well beyond that in 2009.
* Network, Network, and more networking!
* Read the book Sports Media: Reporting, Producing, and Planning
* Be listed somewhere on the first page of Google for the keywords 'Amerks' and 'Rochester Americans'
* At least two player interviews a month
* Conduct at least three informal surveys
* Get a logo designed

None of the goals have anything to do with specific number of visitors or subscribers. I'm a believer in the concept that if you have a quality product and can market and promote it well enough you'll be able to have positive growth month after month.

Mani

Here's mine Dan – http://www.dailyseoblog.com/2008/12/looking-back-setting-targets-and-moving-on/

Ricks

Bit late but here are my pretty specific targets!

http://www.amrick.com/12/2008/blog/general/my-internet-goals-for-2009/

Sean P. Aune

Oh well, two days late, but I wanted to do it any way.

http://www.seanpaune.com/2008/12/19/internet-goals-for-2009/

Blog Income Report

I can't believe I missed out on this 🙁

Navjot Singh

Just because you missed does not mean, you can't come up with goals. Don't write goals just because DBT asked them, they are important otherwise too. 😆

Wesley

Also too late (didn't know about this until now) but I already compiled my list of goals here:

http://www.improvingtheweb.com/my-internet-goals-for-2009/

I noticed the article is not yet written, so perhaps it could still be included? 🙂

Thanks anyway,
Wesley

Arun Basil Lal

Daniel,

I just posted my site goals:

http://www.millionclues.com/out-of-the-box/scraps/site-goals-2009

So now I am officially into the contest, lol.
I had posted one with the goals earlier .

Cheers

neon

thanks……….web mastr

Carol Anderson

Hey I am too late 🙁

medyum

I have several goals for 2009 but my main goal is to turn my websites into my full time job. I have 4 websites that have the potential to be real money makers and I am going to dedicate everyday until I reach this goal. I am hoping by the end of the summer 2009.

Rick Regan

In case you're interested, I updated my post to show how I did on my goals for 2009: http://www.exploringbinary.com/my-goals-for-exploring-binary-in-2009/
Comments are closed.