What Topics Do You Want to See Covered on DBT?
The first six months of this year have been exhausting. Don't get me wrong, I had a blast working on my new project (OnlineProfits.com), but I guess I had never worked so much before. Combined with the work on the blogs and smaller websites, I was pulling over 60 hours a week.
Anyway I expect that the second semester will be slightly more manageable. This means that I will have more time to write better and longer posts here.
To make sure that I will be aligned with the interests of our readers, therefore, I wanted to to ask you what topics you want to see covered on the coming months. Any feedback is welcome. For example, you could say that you want more posts about SEO, that you want to learn about monetization strategies, or even suggest a very specific topic for a post, like "How to Add Sitemaps to a WordPress Blog."
Looking forward to reading your requests.
Get My Best Internet Marketing and Entrepreneurship Tips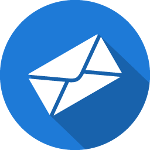 Don't worry, I only send out emails once or twice a month.
But when I do, it's because I have something valuable to share!
You don't want to miss those, and it's completely free!
49 Responses to "What Topics Do You Want to See Covered on DBT?"
Nicholas Z. Cardot

How do you balance producing great content with blog promotion? What do you do for each of these items?

Young

@Daniel, just keeping writing, I dreams to be a famous blogger according to your tips on blogging, really.

Carey

I would like you to cover business blogging – how to use your blog to attract clients, etc..

I am at a loss as to how to approach this.

cinema

ust keeping writing, I dreams to be a famous blogger according to your tips on blogging, really.

Mayooresan

I'd like to see

Money making techniques
Tech updates
Article writing Tips
SEO

These are some common stuff that I expect from DBT.

Gloson

Well, Daniel, I'd like to see:

1. Interesting topics that no one has ever covered.
2. Topics that solves a common problem.
3. Topics that teaches people a new interesting thing.

In conclusion, I'd like to read interesting and unique topics on blogging no one has ever covered, solves a common problem, or teaches people a new interesting thing.

I hope you like my suggestion! 🙂

Amit Banerjee

Daniel I would Like to see you blog about "Blog Promotion" and "Spreading the word about your Blog"…. a requirement for growing bloggers .

Keep rocking the keys !!

Rajasekharan

Missing those Question/Answer sessions.

InternetHow

I think questions and answers are the best ones. Also, It would be great if you could provide tutorial style posts. Such as WordPress Hacks or Making money classes. I am sure you will get a lot of interest.

Ralph

Maybe a post (or series) revolving around maybe a case-study where you start up a new blog or something. Show us how it's done, how to get visitors, how to monetize it, how to succeed with it, etc.

😀

Mr. I

How about Blog Strategies? For example, preparing a content strategy, monetization strategy etc. and stick to it!

Louis

Hi Daniel, I'd like to see topics on building trust and establishing preeminence.

Angie (Losing It and Loving It)

I would like to see writing tips (articles, blogging, etc.) and SEO and backlinking tips. Specifically for WordPress, I would like to see steps to updating and adding plug in's.

Thanks!

Capt Elan

– Ethics in the blogging profession
– Time management and efficiency tricks for bloggers
– Internet security issues
– Blog marketing

– start a kids section in order to drag more youngsters into the blogging community

teratips

very balancing post, thanks

Sos Gospel

i hope to see more than one pos per day, and more tips about how to promote posts.

Tiffany

I really liked the comparison between the two bloggers that you did the other day. I think more posts like that would be interesting. I'd also like to see how people in niches other than tech or business have built their blogs. It seems like most of the blogs about blogging really aim at tech and business, but I know there are lots of other types of blogs out there.

TTT_blogger

– new utilities we might add to existing blogs
– resources for blog design
– blog design competitions

Fabio

Hi Daniel,

Bloggng tips, like the ones you used to write one year ago.
A case study (whatever subject)
Monetization strategies

Ben

Link-baiting strategies

SATISH — Technotip.org

Hello Daniel,

Its just been 1 year, after I started blogging(never new that such a thing exists!). Thanks to DailyBlogTips.com, for such incredible blogging tips. It helps a lot.

Now a days I am working on 4 online projects simultaneously. I know that I need to concentrate one by one, but not sure how to manage these things:

1. What to do when you have a interesting idea for a online project, but no time to execute!

2. You also have a lot of online projects. So how do you manage all of them?

Write something centered on these aspects..

SATISH — Technotip.org

*new = knew!

Keith W.

most blog tips are aimed at SEO and trying to get a world wide audience, i think more and more people are blogging about local issues. more tips on being hyperlocal i guess it's called would be awesome!

Adam Singer

More motivational kinda stuff. I loved your "hold tight, it will only be easier" post. I could remember that one off the top of my head, without a second thought. It was that sticky. You writing from your heart is really my favorite content here Daniel.

Chester

I'd be interested in money making techniques, blog marketing and ethics in the blogging profession.

Martin Graz

I will be interested in your new site it sounds good .

wo@soho

i want to find some affiliate tips in DBT, such as how to find feat production in CJ.

Meraj Khattak

I would like you to write more about monetization strategies, SEO, blog marketing skills etc.

mark harrison

Hi Daniel
I would like to see a series of posts about promoting and blogging in specific niches.
Most of the blogs I read are all about making money from blogging about making money (if that makes sense?) and for example, it would be good to hear from a successful blogger in finance, sports, cars, dog walking, etc.
The promotion of each of these specific niches will all be different so it would be great to get an insight, tips and tricks from people who have done it.
Just my two cents.

Tom Bradshaw

What I dislike is have to write a great amount of text dependant on various subject matters – making it better for SEO but bad for usability and design. I'd like any opinions or ideas surrounding this.

excITingIP.com

We would like to know about the following topics:

1. What is Adsense, how to configure that in WP, what are the common mistakes made by people using Adsense and some tips and tricks.
2. What is affiliate marketing, affiliate agents, any niche specific affiliate sites and popular affiliate sites – amazon, cj etc.
3. Keywords: What are meta tags, how to set good keywords for each post, how many keywords per post is recommended, what is keyword research tool.
4. Unusual blogging strategies and content that you have come across.
5. How to design an emailer, what are the popular emailer sending programs available in the net (free and paid)
6. Adwords: What is adwords, how to advertise our site with it, how to bid for the keywords, what is the process etc.
7. How to get banner ads in a website, how popular should a site be (in terms of hits etc.) to apply for one
8. How to change common elements like font style, background colour, font colour etc. in a free wordpress theme.
9. How to back up the content and settings in WP and test new themes/versions without a downtime to the website.
10. What is VPS hosting and why is it better than normal hosting? What are the options available above VPS – like co-hosting etc.
11. How to use GIMP for creating common images/banners or editing photos which are required in blog?
12. Where to find the code for Google Analytics (Once after my theme version changed, I am not able to figure out where is the code, to put it back!!) and are there any more tracking sites/softwares available.

Hey, I just found out I want to know so many things 🙂 Thanks for kindling my thought process!!

excITingIP.com

Carey

On further thought, as I am new to WordPress, some WordPress customization topics would be good. Specifically, I failed to customize the archive page like yours here on DBT.

Other topics I'd love are: case studies on different successful niche blog(gers); more on css, php tricks; etc

Thanks.

Hubtonomy

Looks like all the suggestions I had have already been suggested. I'd add just keep it idiot friendly:)

Hariesh Manaadiar

Hi, i would like to know how to get over the problem with Feeder Burner and the lost subscribers.. For ex i set up my blog when Feedburner was still Feedburner.. At that time when i clicked on the button that shows the number of subscribers, it used to take me to my feed burner account and i could see the demographics etc..

However, now after the take over, when i click it, it takes me to Feedburner but asks me to log into my "google" account instead of my "feedburner" account and here it shows number of subscribers "0" where as the counter shows 108 subscribers..

How do i see the old way..??

Arun Basil Lal

I did like to see something on WordPress Security and how the high traffic blogs like this one, take care of it.

George Serradinho

I would like to see more posts about SEO in general. The do's and don't and what has changed over the last few months.

Also wanted to see what trends to look at about blogging in general.

Also about why you think WordPress is still pinging itself? and what we can do to not use Ping Optimizer plugin by changing a few details. I feel that WordPress should have looked into this.

poch

I don't think we need to request any better topics because DBT is
excellent as it is now.

Transhuman

* More money making techniques
* Your own tricky ways of achiving success 🙂

courtney wilson

How DO you add a sitemap to your wordpress blog? Do I really need one?

I'd also love to hear more about how to customize free wordpress themes, what are the top essential plugins to use, and any efficiency tricks to blogging.

I feel like I only get to spend 20% of my time writing posts and the rest is spent administrating the site. Any advice on how I can get to the point where that ratio is reversed would be great.

Hal

I'd like to see more about WordPress plugins and themes. In a technical sense, what are the common causes of a slow site, optimizing, perils of upgrading – or not upgrading.

Thank you for this newsletter. I look forward to it every day.

Sparrow

I have been following you for seveal months now and have been impressed with the vast majoity of what you discuss here.

What I would like is the do's and dont's of setting up an email response program such as that provided by AWeber. I subscribe to AWeber email info system and get a lot of great info but need an outsiders objective opinion.

Barbara

How to add Adsense to a WordPress blog

Jackie Jackson

Hi Daniel,
I am really looking forward to blogging Idol. Is it going to take place anytime soon – since you are a bit free now?

Kurt Avish

Ok Daniel. The above are general articles that I saw many times. I want you to write an article on how to stop blogging and see how you tackle this issue.

It should be reasons to stop blogging and how to do it. By this then I want readers to NOT do what you proposed so that they know how to KEEP blogging.

Hope you take it in consideration

Blogger User

I would like to see some long posts in spite of these small tips and content mainly focused on SEO, and if possible for specific platforms such as blogger.

kadmiel

upgradeing SEO and responsiveness to your sites. also maybe a complete how to on redoing your stuido press themes for beginners 🙂

BUZZoianu'

I think a good idea is to write about "extended blogging" in Blogger, WordPress etc… ways to do things that you usually can't do in a B or W blog. 🙂
Or how to find some alternatives to the old ways of blogging.

ATP

CAn you write about politics?
Just kidding. I wish you could write more about

WRITING CONTENT!
WRITING TIPS!

So far, my blog is the only one that mainly focuses on writing tips and whatnot…

George Loans

Can we have a topic about blog topics (if you see what I mean). So, the sorts of blogs out there and what purpose they serve. How things have changed in the blogging world, etc…
Comments are closed.