When To Update WordPress Immediately, and When Not To
A couple of weeks ago a major version of WordPress was released: WordPress 3.0. As usual, WordPress users were divided in two camps: those who went ahead and update dimmediately, and those who didn't.
I saw many comments in the announcement post as well, from people who were in doubt regarding what they should do. That is why I decided to write a post sharing what I do in those cases.
My personal policy is: if it is a minor update (e.g., from version 2.9.1 to version 2.9.2), I upgrade immediately, because usually there are not many bugs on these releases, and they also fix security aspects, so updating as fast as possible is recommended.
If it is a major update (e.g., from version 2.9.2 to version 3.0), though, I prefer to wait for a couple of weeks, and see what will be the reaction of users who updated immediately. If everything seems to be working fine, I then go ahead and update myself.
Lately I am finding that even major updates come out very polished though (i.e., the WordPress folks are doing a good job hunting all the bugs before releases). This means that perhaps waiting to update is not a big deal anymore.
But I wanted to hear what you guys do. Do you always update right away? Do you wait? Have you ever had trouble one way or the other?
Get My Best Internet Marketing and Entrepreneurship Tips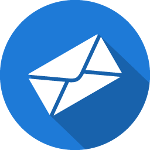 Don't worry, I only send out emails once or twice a month.
But when I do, it's because I have something valuable to share!
You don't want to miss those, and it's completely free!
40 Responses to "When To Update WordPress Immediately, and When Not To"
Robert @ Techinfo-4u.com

I'm always one for trying out things as soon as I can, so whenever there's an update for something, I have a habit of clicking update without even thinking about it, or looking into it. I've never once had any trouble, only when updating the odd plugin here and there

mohsin

I do not think it is a very good idea to update instantly because in major version updates, there can be plugin compatibility issues. Most of the plugins still do not support WordPress 3.0 hence upgrading can be a serious problem, if your site is well established.
I agree with Daniel that minor version updates can be made instantly while major updates should be done after careful consideration.

Joshua Dorkin

Daniel – Like you, I tend to wait when there is a major release to see what kind of problems others have so I don't have to face them alone. Once I see some kind of consensus that the upgrade is stable & problem-free, I jump on it.

Josh Garcia

Hey Daniel,

I use to upgrade immediately. Now, I wait for a couple of weeks before I do anything. I hate when I upgrade and special plugins stop working.

Ishan

I update immediately. I had a small problem with update to 3.0 but it was because of a plugin. Plugins are a major factor to consider when upgrading major versions because many authors don't update plugin as regularly!

Eric

I upated right away, then got nervous for about 15 seconds that I shouldn't have done it, then I was happy I did. I am one of those early adopters, so I usually upgrade everything early on.

Steve – Kestrel's Aerie

I'm always an early adopter…and I'm not particularly tech-wise. When 3.0 was released, I was one of the first 25,000 to download and install the new version.

I've never had a single WordPress-related problem with updating as soon as possible; the couple minor glitches I've had were due to using an older version of WordPress One-Click Updater (which add-on I heartily recommend) that simply hadn't had a chance to be updated to the current WP version.

LGR

I cannot afford to take a clients website down because of some kind of incompatible plugin or something so I maintain a test WordPress setup that I can update immediately and check to see how things work. This way I can test a few things out before upgrading my main website or my clients sites. Nothing worse than updating an install and having the clients site go down because of it.

Eric

Like you I tend to wait. Ironically I am planning to update tonight. Everything seems to be rather positive about the upgrade from what I have read and heard.

Michael

I definitely subscribe to the "if it works, don't fix it" school.

If the update has important security fixes I'm all over it, but if there are big cosmetic/back-end changes, I read the forums and blogs for at least a few days to see if problems are cropping up.

WP 3.0 has definitely had enough users on top of it to get an idea of its stability by now – there's one conflict with Thesis, apparently, but it doesn't affect all (or perhaps even most) users, and it's easy to work around for now.

Emma Cossey

On my personal blog I like to update straight away, as I can spot and possibly write about any disadvantages straight away. Like most people here though I hold off on business blogs in case it does go wrong.

Carrie

i update right away. i had one minor theme bug with upgrading to 3.0 which was fixed by the addition of 2 characters to one of my code files so no big deal

Arwen Taylor

If it is a major upgrade, I usually wait awhile too. This is mainly because I want to make sure none of my plugins are going to break when I do upgrade.

For example, I upgraded one of my client's sites to 3.0 and the contact form they were using broke. So I'm waiting for them to release a fix before doing an update.

Stephanie – Home with the Kids

That's how my policy is too. I also keep a test blog with all my themes and plugins available so I can see if a new version is likely to break things without risking any of my sites.

Dev | Technshare

Hey Daniel,

I never update my wp immediately, but if there is any security updates then i surely do.

Thanks for sharing.

~Dev

Gary

Me too like you, I wait for a while to see if any bugs or whatever if present, gets worked out. When it looks like it's smooth sailing, I'll upgrade.

However, I have a test WP installation that I upgrade immediately just to try it out.

Nasrul Hanis

is it a kind of plugin or you try it offline?

Harrison

Only issues with some plugins not having been updated.

Sarbjit Singh

I have always been updating as soon as a new major / minor version is released. I have been lucky not to encounter any issues with any of the updates so far.

What I try to make sure is I test it on one of the websites for a an hour or so before updating all others.

Kalesh@SE

I always used to update anything whether it is about Blogging or any other thing. AS I am a blogger user we never got enough chance to update as they dont give much. There is much more in my blog about Blogger update and its risks.

Bill

I add it to a couple of demo sites and mess with it (a lot). I tread lightly on the existing stuff. It's the plugin compatibility that is the most nerve-racking. You can never back up too often.

Joshua Lynch

I have an identical personal policy. But a lot of the delay in upgrading in major releases is lack of time 🙂

I too like to read what people think of a release first. But this time (for 3.0) I upgraded one of my sites right away because I wanted some of its core functionality really badly. With 3.0 though, it's a risk; if there are bugs they might not get fixed for awhile, as Matt has said Automattic will be focusing on other products for awhile.

Clive at BlogBriefing.com

I definitely wait until I get feedback and also like to hear what my premium theme suppliers say first ( they test new versions such as 3.0 thoroughly before giving the 'all clear'). A test site (with all favorite plugins installed) is the safest way forward definitely.

Dinesh

Usually I wait for some time to see others reaction and visit plugins home page for updated version.

I had good experience with upgrading to new version then downgraded due to some plugin issues.

Nasrul Hanis

Same with me. And most of the time the site becomes extremely slow due to the plugins!

Sujith|Techlineinfo

I have a copy of my site in my local machine with all plugins and themes used in the original site. I test the update in the local machine before the main site.

Nasrul Hanis

That's a wise act! Should implement this when upgrading later on! Thanks for your recommendation 🙂

Nasrul Hanis

Usually I upgrade to the latest version straightaway as I always think that the new version is more up-to-date thus make me curious to try it.

However after reading your points I guess you're right.. sometimes new version especially the major one got their bugs (which we don't know what) so it's better to wait for others' reactions first.

Being this first to try not always mean the best 😀

Travel Bangladesh

I always read the release notes and then decide for upgrade.

Ron

Mary|A-List Blogger Club

I upgraded straight away. It was a huge mistake =[

The upgrade led to chaos because we're running some big plugins like Wishlist Membership, and Simple:Press.

Wishlist wasn't ready for the WP upgrade and weird things happened: a bunch of key pages landed up in the trash (including the forum page ….eeek!) And the Admin user was usurped by a new member (at first we thought the innocent newbie was a hacker!). It was chaotic!

Take-home lesson: If you've got some crucial plugins, wait until they've upgraded until you use the new WP version.

Love your tips, Daniel!
– Mary

Paul

I have a simple rule:
– security fixes, straight away
– other updates, when I have the time to sit down and do them properly

I found the risk of upgrades vanished for me completely once I worked out a simple system and started using Backup Buddy for all my sites. That way if an upgrade goes wrong I can quickly restore back to the previous version if I can't fix it fast enough.

Karen C

My experiences with upgrades in the early days were like some of the very difficult challenges described above. PAINFUL.

Nowadays, I tend to wait a few weeks for major releases. Then I start upgrading the blogs that have the fewest and simplest widgets and plugins installed. Then I start upgrading the blogs at the next level of complexity, and so on and so on until all my clients' blogs are upgraded.

There could be a good chunk of time in between the first blog upgrade and the next or the first and the last blog upgrade – depending on the results I experience as I move through to the blogs with more complex widgets and plugins, including those that have PHP customizations I made when setting up the blog.

odtaa

On a couple of site I manage I use the theme Viva 7, a fairly sophisticated premium theme. I tested it and it seemed to work, but when I updated I found I can't use some of the facilities.

When I tried to contact support I found the business had been sold and the website down.

Ho hum at some point I'll need to get around to reinstalling an older version of WordPress until the problem is resolved.

Lee Ka Hoong

No I don't upgrade immediately unless I really need it because some plugins don't work with older wordpress version. Also, I'll wait awhile to see what people experience while upgrading, if not much problem and I'll go ahead and upgrade it.

Regards,
Lee

Perry Butler

Like the OP stated, I normally would have waited to see what the general reaction was from the public, but in this case I upgraded immediately, which turned out to be painless. I was too eager to implement the new menu system on my blog.

The highly customized basic2col theme I was using would no longer render in WordPress 3.0 and displayed a PHP error, so I switched to TwentyTen and threw in some quick CSS customizations. Also, the WP-Syntax plugin didn't seem to work properly, so I switched to using basic pre tags until I discovered SyntaxHighlighter Evolved about a week later. After working through these hiccups my site was back online in about 15 minutes.

My blog is rather new and I try to keep it simple with the plugins by writing my own functions when necessary, so I wouldn't recommend a compulsive upgrade for everyone, especially those who are using many customizations.

I'm happy to see such a stable release from a dev team.

Carolee

I updated to 3.0 and have had no issues thus far.

Kelli @ 3 Boys and a Dog

Well, I am going to show my stupidity here… I haven't updated because
1. I don't know how
2. I don't understand what the update it
3. I am terrified of messing up and deleting my blog

So, there. ROTFL! One day (when I have time) I will figure outn how or find someone who will do it for me

Glen

It's always a good idea to wait with Major updates, personally I do it aswell.

I fell into the vBulletin trap and updated straight away and my forum was littered with bugs and all sorts.

It was a huge mistake.

Liane

I wish I hadn't upgraded to WP 3.0 right away – it broke a lot of things on my blog. I figured it had been "beta tested" for a long time so it must be safe! WRONG! I won't try that again…

Steve @ 2008 Taxes

The biggest problem I had with the 3.0 release was some plug-ins thought they were compatible but after a day found out from many users that they weren't compatible. And then release two more versions that didn't work right before finally getting it all together.
Comments are closed.