WordPress 2.7 Is Out
If you log into your WordPress today you will notice a message saying "WordPress 2.7 is available! Please update now." That is right, version 2.7 is out and you can download it here.
Version 2.7 should be a major upgrade into the WordPress software. Here are some of the changes that it brings:
new interface to make it easier to perform the admin tasks
customization options on the admin screens
the ability to reply to comments from the dashboard
embed support for comments threading
drag and drop support on some sections
The most exciting stuff is the automatic upgrade. From now when new versions get released all you will have to do is one click, and the software will take care of the rest. I am sure this will make WordPress a much more secure software, too.
Anyway, here is a video that you can watch to get a glimpse on the new visual.
A big thank you for all the WordPress team and community for making such a big progress happen.
Get My Best Internet Marketing and Entrepreneurship Tips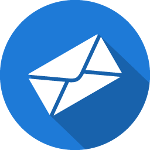 Don't worry, I only send out emails once or twice a month.
But when I do, it's because I have something valuable to share!
You don't want to miss those, and it's completely free!
27 Responses to "WordPress 2.7 Is Out"
Ben

Geez, I just upgraded to 2.6 something a few months back. I think I will like the automatic upgrade feature of 2.7 since I'm still learning all the ins and outs of WordPress.

Online Marketing Agency

Nice work by WP. The new user interface is a lot more user friendly, it will be very beneficial for newbies to WP.

Jens P. Berget

Thanks for the update.

I will probably upgrade later today.

– jens –

Lisa

I had a little insomnia and woke up to see that "Upgrade to 2.7" at the top of my blog. It was scary and exciting all at the same time, but I've at least upgraded one of my blogs. It's VERY different, but I think it will be easy to get used to.

Young

Daniel, have you installed the WP 2.7 in DBT?

Daniel Scocco

@Young, not yet, I will put it on a test site initially, and migrate my active blogs later on.

StilettoJen

Do I upgrade now? Or do I wait a few days until 2.71 comes out because there's some bugs or security holes? That being said, I can't wait to check out the new dashboard, etc.

Daniel Scocco

@StilettoJen, waiting a few days never hurt 🙂 .

Adam Singer

I bit the bullet and upgraded — interface is SLICK!

Chester

Another update. Sigh.. don't you think it's tiring if you have more than 20 wordpress to update? lol

Daniel Scocco

@Chester, this should be the last time that you need to get tired with it.

TechZoomIn

I covered every update/news about 2.7 till now.
Finally the release post 🙂

Blog Expert

It does not look special to me. Just looks like the same old thing and I have used many plugins for the features it is now giving us.

Ben Moreno

Holy crap that is awesome! I glad!

Ben Moreno

Woops! I meant, I am glad! Upgrading now…

Rog

Lighter Menus Plugin

If you are using the Lighter Menu's plugin, you should disable it before upgrading. Otherwise, the new 2.7 menu will be hidden.

If you did the upgrade, you will have to navigate to the /wp-admin/plugins.php page directly to do diable the plugin.

Roberto @ Psychbits.com

Wow! I'm updating mine asap. I love the new features. Nice promo video too.

Thank you for the head up!

Harold Read

TERRIBLE…..
They took the easy to reach top menu and scrolled it down the left side, Really inconvenient! Sometimes change for change sake is like backing up.

Ben Moreno

Dan,

I bet you love the new dashboard because you can make quick drafts right on the front page. I like that feature as well.

Raghu

I upgraded it today and I have to do too much scrolling to get to any plugins or dashboard items when having few menu items expanded.

Daniel Scocco

@Ben, indeed.

Greg Ellison

I really like WordPress 2.7. It has some nice features and some really nice graphics. Greg Ellison

john laptop

i have not upgrated to 2.6 yet. i will try it soon

DeuxEx3

I find the new WP 2.7 admin interface to be A LOT easier to write in because there aren't any distracting colors. I don't like that a lot of new website designs are bringing all muted colors into their design but the WP 2.7 dash is amazing.

xdreamwalker

Is there any plan to update the comments.php of these themes to support the new threaded and nested functions of 2.7?

quest marketing

I run half a dozen blogs. I am using 2.7 on one of them. There are some nice features, the new interface does take a bit of getting used to when you are nearly automatic on the old layout it sometimes seems confusing.

The Auto Update feature will be nice as long as plugins continue to remain unaffected.

The biggest problem I have encountered when trying to upgrade a site was broken Templates and Incompatible Plug ins.

DEFINITELY backup your site and test everything if you decide to upgrade now.

switch

now ,it's past .
Comments are closed.