WP-Click-Track WordPress Plugin
Did you ever want to be able to track the clicks on the links that you use inside posts and pages? If so, you should check the WP-Click-Track plugin. It comes with two different features:
1. The first one will scan all your posts and pages looking for links, and it will add a tracking code to each of them so that you will be able to track the clicks.
2. The second function can be used if you want to create an individual trackable link, for instance to use with sponsors or affiliates.
I was concerned that the plugin could change the structure of the links and mess up with the SEO, but Eric Lamb, the author told me that it only uses an "onclick" Ajax element to track the clicks.
Once you have the plugin running, you will be able to see a wide range of reports, including the top referrers, the number of clicks on each link, the most clicked links by day and hour and so on. It is worth a look.
Get My Best Internet Marketing and Entrepreneurship Tips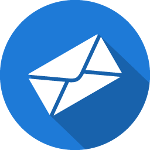 Don't worry, I only send out emails once or twice a month.
But when I do, it's because I have something valuable to share!
You don't want to miss those, and it's completely free!
36 Responses to "WP-Click-Track WordPress Plugin"
Greg Smith

Does it also track clicks in feeds?

Chris

Awesome find Daniel. I've been looking for a wordpress plugin that could do something like that. I'm testing this out right now.

uzoma

I guess the plugin will be a good option to know who clicking on what I imagine this would be a simple mod and can help web users know what the latest is.
What I would like to know is if the plugin acts the same way google analytics performs

Jaan Kanellis

Here is the most current version Daniel

Harrison

How is this different from Google Analytics view content overlay?

Daniel Scocco

@Jaan, thanks I updated the link.

Daniel Scocco

@Harrison, I believe that Google Analytics feature can't track clicks on links pointing to external websites (say sponsors or affiliates), hence why this plugin could still be useful.

Mike

Thanks for sharing that one. I've been looking for something along those lines and tried a few other systems, but it looked like I was going to have to start using a php script, this looks a lot simpler and more on my level

TurboTax Online

Very nice feature. I could see wanting to track all that information. Do paid for posts bloggers lose their ability to sell links?

Csaba

It's interesting idea for plugin. I'll definitely try this one. Thanx

bilin

Daniel should list plugin that DBT using.

Harrison

You can go to Google Anaylitics -> Content -> Site Overlay and do the same thing… check it out!

Decky H Rooroh

Good plugin. I think, this is the fast way to know your visitors.
You don't have to login google analytics just for knowing your visitors.

Kurt Avish

Can this plugin be used to track clicks on adsense links too?

John Sullivan

Cool plugin 🙂
Just wanted to stop by and say hello and wish you an awesome summer Daniel 🙂

Chester

Interesting post. Should be downloading now. Thaks!

Michael Aulia

Cool. I'm using GoCodes to track the clicks but I only assign it for affiliate clicks 😀

Greg helse

Arh Sweet, i will download it write away.

WordPress is just getting more and more cool!
Especially if you don't master Code that much 🙂

Tom Bradshaw

Great find, nice one!

Jacques

I read in the docs that "Incompatibility with Google Analytics" what exactly does this mean? I don't want to use this if it is bad for my SEO or Analytics. Can you clear this for me.

Into Windows

Interesting plugin. Can we track adsense clicks also?

Hesham

I was looking for this plugin, thanks for telling me about it!

BloggerDaily

Looking for this for a long time. Thanks =)

Great plugin when doing affiliates. Oh yeah.

arka sokaklar

How is this different from Google Analytics view content overlay?

yosafat

can it be displayed publicly? let say on the sidebar?

Mubin

If you are using WordPress why not just have wordpress blog stats enabled? It lets you know which links are clicked as well.

Boerne Search

"Does it also track clicks in feeds?" That is what I was wondering too. I like the plugin, I just had it on my mind the other day.

Kane

tugas akhir

It will be great plugin, because we can get statistic of the click. I will to use it.

Eric Lamb

Kurt,

No, the plugin can't track adsense clicks because adsense is pure javascript. The click tracker just tracks href links. If I'm not mistaken Adsense tracks itself so this would be redundant (I think; it's been a while since I've looked into Adsense)

Jacques,

The warning about Google Analytics only applies if a specific setting is enabled; track out-bound links. This is due to how the Google Analytics plugin modifies the links for this setting (it interferes with wp-click-track and is also redundant).

If you don't have this setting enabled, and really there's no point since they both do pretty much the same thing (but wp-click-track does it better IMHO), there isn't a problem.

arka,

I didn't like how Google Analytics required me to log into their website to view stats and, frankly, I wasn't too impressed with the accuracy of the data. It is nice being able to view the overlay though.

Boerne,

No, it doesn't track the links in the RSS feed. I'd be open to making this a configurable feature in a future release (0.5 is going to be out by the end of June for example) though.

I'm glad everyone seems to like the plugin though.

Eric

Eric Lamb

Mubin,

wp-click-tracker allows you to dig into specific links, showing a complete history with cool charts and graphs, on any tracked link with details on unique and total clicks.

The wordpress blog stats only shows total clicks and is pretty limiting in presentation.

Plus, you get to keep your data with the blog instead of on the WordPress network.

Eric

Medyum

Very nice feature. I could see wanting to track all that information. Do paid for posts bloggers lose their ability to sell links?

Dan

I'm going to give this a try. I've been looking for a plug-in like this. It will be nice to have this information inside my site and not be going to another for tracking information. Thx.

Eddie Gear

Hi there,

Thanks for letting your readers know about this plugin, I always wondered how many times a template from my site was downloaded.
Hmmm, this should do the trick.

Cheers,
Eddie Gear

hikaye

I read in the docs that "Incompatibility with Google Analytics" what exactly does this mean? I don't want to use this if it is bad for my SEO or Analytics. Can you clear this for me.

Eric Lamb

Hikaye,

The incompatibility is with the Google Analytics WordPress plugin (GAWP); specifically a single setting within GAWP that allows for the tracking of links. Both plugins operate in a similar manner for tracking the clicks but with GAWP the tracking is an addon while wp-click-track is built specifically for this task.

There is zero risk of adverse interaction for SEO or Analytics; wp-click-track could have anomolies in reporting if the GAWP setting for tracking links is enabled.

If you have any issues please let me know and I'll help work through them.

Eric

Eryaman hali yikama

Good information and good way your blog post. Good luck blogger man.
Comments are closed.