Write for Daily Blog Tips!
Do you have passion for blogging? Do you think you would have valuable tips to share about web design, promotion, SEO, monetization and the like? If so keep reading.
Daily Blog Tips is looking for some talented writers to join the team (which is composed basically by myself right now :)). This is a paid position, and you will also gain a good visibility around the blogosphere. The blog is generating around 10,000 daily page views, with 3000 RSS subscribers.
I will keep writing regularly, but I figured that getting more people on board will just enrich the blog. It comes down to creating value for the readers, and if other bloggers can help me on that front, so be it.
If you are interested just send me an email using the Contact Form.
Get My Best Internet Marketing and Entrepreneurship Tips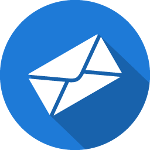 Don't worry, I only send out emails once or twice a month.
But when I do, it's because I have something valuable to share!
You don't want to miss those, and it's completely free!
9 Responses to "Write for Daily Blog Tips!"
egon

Sounds cool, any more details?

Daniel

Just drop me an email and I will be glad to give you more details and clear any doubts you might have Egon.

Melt du Plooy

Do I or don't I….hmmm 🙂
I'd love to Daniel, but have too much of my own stuff to do, perhaps I will write something once in a while and run it by you….

Ryan Imel

I sent you an email via the contact form…did you get it?

Daniel

Ryan, yeah I got your mail. I will try to get back to everyone by today (was not expecting the huge response i got, there are like 30 emails already), later tomorrow morning.

Thanks for everyone who applied.

Ryan

An avid blogger… although work sometimes gets in the way of blogging.

Might be able to do some blogging for here. What kinda content?

Get back to me if you can.

Regards,
Ryan

Dave

Daniel are you still looking for some writers or is the offer closed?

Daniel Scocco

Always looking for talented writers-bloggers :).
Comments are closed.