Yet Another Related Posts Plugin: Worth a Look
I have been using the Related Entries plugin for almost two years. I liked it because it was light and accomplished the task it was supposed to.
Lately, however, I started taking a look at the Yet Another Related Posts Plugin (YARPP), and it looks promising.
The advantage of this plugin over the other "related posts" alternatives are the advanced features, including:
The ability to set a threshold on the relevancy of the posts that you want to show
Improved algorithm for finding related posts that also takes into consideration categories and tags
The ability to display the related posts in your RSS feed as well
The automatic integration of the related links below your posts
If you are trying to find a plugin to add related posts on your blog, therefore, I would highly recommend taking trying this one first.
Even if you already have a plugin doing that, it could be the case of making the switch. I plan to when I get some free time.
Get My Best Internet Marketing and Entrepreneurship Tips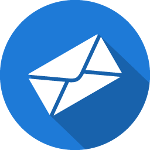 Don't worry, I only send out emails once or twice a month.
But when I do, it's because I have something valuable to share!
You don't want to miss those, and it's completely free!
27 Responses to "Yet Another Related Posts Plugin: Worth a Look"
Rajaie AlKorani

I like the fact that you can also show related posts in the feed. I'm gonna check this plugin out as soon as I have some free time, thanks for the share, Daniel! 🙂

Farrhad

I already use this 🙂

Ruchir Chawdhry

Yeah I download YARPP some time ago and it really is awesome 🙂

Dennis Edell

Very timely my friend. I just switched out one for another, and I'm not really liking it either.

Downloading now… 🙂

Medical Transcription Blog

You could see it in action on my blog.

Good one. Have been using it for a couple of months since Matt Cutts blogged about it.

Kok Choon

I think I will give it a try…thank!

all top blogs

thanks for sharing. i will give it a try.

Dennis Edell

As stated I just downloaded and installed. May I say, holy crap that's a lotta options!

This may take a while LOL

Young

Cool!

HowToMakeMyBlog.com

I'm using Related Entries but this plugin looks to have so much more, related posts in RSS, option to order the results… I wonder how the algorithm is compared to Related Entries… will check it out, thanks for the link!

Vygantas

Used this, it's ok for some blogs, depends on content type actually.

Rarst

Excellent plugin and got even better with recent addition of related posts in feed.

Bit hard to get initial setting right because it's almost too flexible. 🙂

MLRebecca

Thanks for posting this! I have always been a fan of the Related Posts plugin, but this one sounds great! I love the fact that it enables related posts to show up on RSS feeds. I definitely must check out this one!

Miss Britt

I love this plugin – especially the related post in the feed feature. I've noticed a great jump in feed clicks and PVs since using it.

Chris

Thanks for this. I tried one similar plugin and I just didn't like the way it looked–so I scrapped it. I'll give this one a chance. Let us know how it works for you when you implement it.

tyronebcookin

Hey Daniel,

Are you sure you don't have an old version of related posts?

It does not have all the options that YARP seems to have, but I have been using it for awhile now and it DOES enter related posts in RSS feed and email subscriptions, shows up in mine.

You can exclude by category ID but not tags, AND you can pick how many related posts you want.

Also can select: Comment count, auto insert related posts, display post date, (and as I stated above) related posts for RSS.

Which that handles all my needs because I do not need an excerpt in related posts.

Social Media Marketing Blog

wow, it looks cool. I'm going to add this in my blog as well…

Buzz

A great plugin, but can you tell us what are the results of this new plugin for related posts ?
I tried it but it seems to be too hard for a huge website with a lot of trafic…
My wordpress blog was so slow after the activation of this plugin, what can i do ?

Nihar

I am currently using Related Posts plugin. WIll check this plugin now. and switch to it if i like it.

Thanks…

EngineeringDaily.net

This pluggin is realyl nice and all. but how do I eliminate " Related posts brought to you by Yet Another Related Posts Plugin" message below the related posts. As much as I want to support the guy this is quite distracting.

Dennis Edell

There's a check box at the bottom of the settings page in your admin….uncheck it.

Donanim Haberi

Excellent plugin and got even better with recent addition of related posts in feed.

Bit hard to get initial setting right because it's almost too flexible.

Kamal Hasa

I use it on my blog as well. I just love the way YARPP pulls up related posts.

Michael

Great great plugin! I've recently installed it onto one of my blogs and I am definitely glad that I did. Although it is almost too flexible lol. But once you get it set up that first time, it's a breeze from there.

Steve

I find it a bit confusing for the installer.
After activation, there were instructions saying template files must be moved to the theme folder to complete installation. I moved the files and double check the right files are in the right location.
It said No YARPP template files were found in your theme so the templating feature has been turned off.

Yet the plugin seems to be working.

Am I missing something?
Comments are closed.