3 Tactics to Get Comments on Your New Blog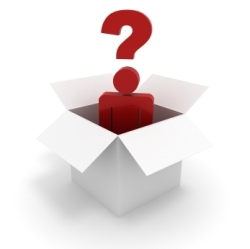 This post is part of the Friday Q&A section. Just use the contact form if you want to submit a question.
Reza asks:
When I launched the first post on my blog, there was no one visiting it and, so it was difficult to get comments. Now if people visit my blog and don't see any comments, they will think it sucks. How do I solve this problem?
This looks like a chicken-egg conundrum huh? When you have a new blog, you won't get comments because you don't have visitors. But you will also not get visitors because you have no comments (and thus no social proof).
Luckily for new bloggers this is not a real conundrum, it just looks like one. New visitors will certainly take a look at the number of comments on your blog to gauge its credibility, but this is just one of the factors they will take into consideration.
It is not like visitors will run away as soon as they see "0 Comments" on all your posts. Well, some might, but definitely not the majority.
This means that the average visitor will give you the benefit of the doubt, and he will probably at least check your headlines and click to read one post.
If you have outstanding content, therefore, you should be able to start attracting new readers even with a very low number of comments on the blog, and over time some of these new readers will start commenting, building your social proof.
That being said, it would be easier to attract readers if you could display some social proof from day one. It is hard, but possible. Here are three tactics that you can use for this purpose:
1. Friend and Family. If you want to get some comments on your very first posts, you will inevitably need to tap into your offline network, and usually this will translate into friends and family. Just ask them to visit the blog and to leave a meaningful comment on one of your posts.
2. Blogging Partners. There are probably thousands of bloggers out there who are exactly in your same situation. They are starting a blog and don't have readers yet to leave comments. Why not approach them and propose a partnership, where you take the time to read and comment on their posts and vice-versa? Apart form building your social proof, this will also foster your online network.
3. Killer Articles. If you write a killer article (i.e. an article that is long, structured and that packs a huge amount of value for potential readers) and promote it on social media, you will certainly get some comments, if not dozens of them. This will give you a boost in credibility, and there is always the chance that some of those social media visitors will become loyal readers and start commenting on your other posts too.

What about you, did the low number of comments bothered you when you started blogging? What tactics did you use to solve the problem?
Recommended Articles for You
45 Responses to "3 Tactics to Get Comments on Your New Blog"
Angelique

I agree with all the points mentioned here. If you have a website, make sure you provide valuable content. Most of the articles submitted on directories nowadays may be considered recycled, articles that contain general information about a certain topic that is also available on some other online resources. If you'd like your posts to become the most sought-after articles or if you would like your visitors to distribute your articles to their friends, you have to make sure that those articles are interesting enough to catch the their attention. It must give them an in-depth knowledge intended to highlight your competence as an expert in your niche.

HP van Duuren

A technique that I use is to simply have a special (orange colour) text explaining how they can place a comment, and also – usually only when it's a subject and comments are expected – a special text like for example only a (vat) Subheading to grab the attention and to actually encourage people to place their comments.

All the Best,
To your Happy – Blogging – Inspiration,
HP

Pinoy Blog Tips

Great tips Daniel, it's really a common problem from most newbie bloggers around. I guess putting up a great quality content will really help add to that the Article Marketing and Social Media Marketing.

Jeff Sabo

Promoting the articles and the blog through social media is a great way to get traffic. I typically will provide the link to new posts on my blog through Twitter and Facebook. That way, it's reaching out to people who know who I am and if I don't get them to comment on my blog, they will leave a comment about it on Facebook or Twitter about it.

Having a killer article always helps as well. I mainly write about sports in my blog but took a slightly different approach late last week. I went through and talked about sports for a couple of posts but ended the article by encouraging people to visit a friend's blog. My friend is going on a mission trip to Africa soon and the story behind her reasons for going there were well written in her blog. I caught the attention of several of my readers this way and it made the piece stand out.

Monevator

For a long time I didn't enable comments on my blog. Eventually I did, but in the meantime I think my readers grew to be the sort who didn't comment. Now ironically I have lots of readers but still have few comments.

Whoever said blogging was easy? 🙂

Ira Mann

Good Post. This is a two way street. As a blogger we need comments for ranking, and as a commentor they need the backlinks. So, this is not really a "chicken-egg conundrum" but infact I think it is the perverbial "WIN-WIN" situation.

Excellent Topic!

Nhoel

looks like your tips works huh, there has been 38 comments on this one. think the most effective way is to post something that discuss comments…hmnnn?

Tehseen

Good tips Daniel. I have often observed that if you post comments on a relatively newer blog, the blogger returns the favor.

Suzanne Vara

The blogging partners does sound like a great way to get the conversation started on the blog.

It is tough sometimes to have something other than what Kim above said about Hi I visited your blog. It does show that people are reading the blog which could bring in more readers.

I try and find 2 new blogs a day to check out and see if it is a killer article/post to see if I can add value by commenting.

Ilija Brajkovic

Killer articles is definitely the best way to get your post commented. How to write it? Write something that people "hate". For example, once I wrote post "Why I use Windows" ( http://www.brajkovic.info/blog/why-i-use-windows/) , and of course, there were many Linux and Apple fans who disagreed with me, and they left very large comments. Write something opposite of general opinion, for example, "Why I think WordPress sucks?".

Jacques

Some tips like this one can be so beneficial. Lately I have started using rememberthemilk.co.za task organizer and take tips like this and place them as repeating tasks. So from tomorrow I will be commenting on blogs in the same niche and ask them tom comment on mine.

Gaby

My blog is still very new and thus has very few comments. I don't really like the idea of getting people I know to comment – I want to know people are commenting because they read the article and have thoughts on it, not out of some obligation to me (and thus my husband is banned from leaving comments)

I tackled the problem a different way. Rather than show "0 comments" I show "Leave a response" for articles with no comments / pings. If people are coming to my site through a search engine (which is the majority of my traffic at the moment) they are likely to read the article before they realise it has no responses, because they haven't seen that articles with comments show the number. They may still not comment once they see there are no other comments, but at least they've read the article, and they may come back.

Jena Isle

By the way, these are simple , doable and good pointers. Thanks for sharing.

Jena Isle

You could start commenting on other blogs as well. Give good and well thought of comments. Be sincere, don't expect the blogger to reciprocate. If they see that you're sincere and are not looking for anything in return, then they will also stop by and read your posts and may comment in turn.

Kim

Sometimes I don't comment as I don't have anything to say other than "Hi, I visited and enjoyed your site". Given that I would love more of that feedback I don't think that comments have to be "quality".
I also am wary about the "offline" method as I had it back-fire badly with a friend of mine.
From my experience, blogging partners and topic's that the readers can relate to are the most effective way of getting comments.
Comments are closed.