Blogging Questions & Answers 26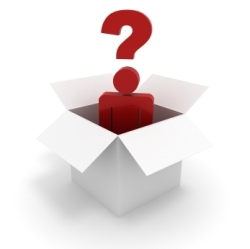 This Friday we have some great questions from the readers. I am having a lot of fun answering to them, so keep them coming! You can ask a question by leaving a comment below on this post.
1. Sap Abap asks:
In spite of having good content (at least i presume like so),internal and external linking,page rank two,promoting it with my proved blog,using possible SEO techniques for blogpost my new blog about programming is not getting considerable traffic.

I mean to ask how much time i have to wait to see the results?

What else i can do to make it better visible with search engines?
This is a frequent question among people starting new blogs. The answer obviously depends on how old your blog is, and on how much traffic we are talking about, and on how much experience you already have.
Given that you have not provided numbers, I will try to give a more generic view of the issue.
For a person with no prior Internet experience, starting his first blog, I would say that the first two months are going to be slow. I wouldn't worry about the traffic on that period anyway, but rather about learning the basics and making some contacts with other bloggers.
By the third month I think that the new blog should be getting at least 100 uniques a day, and after six months a good number to aim to is 500 uniques a day.
Now obviously those are ballpark numbers and they will vary a lot depending on your niche, creativity, and on how fast you learn and implement things.
If the person already have a basic knowledge about websites and Internet marketing, hitting 1,000 daily uniques or more after a couple of months is not an impossible thing.
Finally, as far as search engines are concerned, even if you have experience and a blog growing fast it will take some time for the organic traffic to kick in. You should start to see some keywords ranking well after three months already, but the massive traffic usually take six months or more.
2. Ted Murphy asks:
Most of the SEO strategies I read about are how to promote a blog. How about promoting a commercial website? How would I promote Dominos Pizza, for example? They have an awesome website, but when I search for "deliver pizza", no joy.

I just think its much tougher for a commercial website to get links. Can a company purchase links to get higher search results? How would that work?
Good question.
Promoting a commercial website is tougher indeed, mainly because Internet users have a natural bias against commercial websites. Bloggers will be less likely to link to it, social media users will be less likely to bookmark or share its pages and so on.
The first thing I would do on my commercial website would be to put a blog there. It is important to give the blog its own sub-domain or sub-folder, and to make the design unique. The more you manage to isolate the blog from the commercial aspect of the site, the better. Now you probably know all the tips and tricks to promote blogs, so I won't talk about them on this answer.
After that I would try traditional promotional methods, including web directories (good and hand picked ones), article marketing and so on.
Paid links and sponsored reviews are a tricky thing. Google clearly states that they don't allow this practice, but I also think that the majority of the commercial websites out there engage in link buying, in way or another. I think this is an individual decision that each business owner must make.
Finally, there is one positive side about promoting a commercial site too. That is, the fact that you are selling something. When you have revenues coming from a product or service, it becomes much easier to plan marketing and advertising strategies. It is just a matter of find channels where the money that you will spend will return in a larger amount in the form of sales.
3. Transcriptionist asks:
It is obvious that recession is going to affect almost all sectors except essential commodities/factors of living, but I do see it as a booming season of traffic for bloggers as people will cut down on outdoor entertainments and luxuries and withdraw to indoor entertainments like TV and net surfing. On the negative side for bloggers, advertisers may cut down their budgets. How do you see the recession would affect bloggers – positive or negative? If negative, do you have any tactics for surviving the recession for bloggers?
Overall I think it is going to be positive for bloggers and Internet marketers in general.
First of all, as you mentioned, I think that more people will head to the web for a variety of reasons. Some people will consume more of their entertainment online, others will start using the web as their news and learning sources. All because the web is free and accessible.
Overall, therefore, a see increased traffic on the web, and new opportunities for the people that work with it.
As for advertising, I am not sure if the overall effect will be negative. From one side there will definitely be a downside pressure on the advertising budgets of most companies, but the question we need to ask ourselves is where that pressure will impact (i.e. in what section of their budgets). Personally I think that television, radio and print will suffer most of those advertising cuts, while the online advertising budget might stay stable.
Why? Because the Internet is by far the most reliable and controlled medium. You might not be able to reach tens of millions of people as you do with television, but you have a much tighter control of who will see your message, how much you spend on it, and what kind of results it will deliver. Being able to interact with your consumers directly and to track the results carefully is very important when companies have a limited advertising budget.
So what do I think bloggers and webmasters should do in the face of the upcoming recession? Keep working on your sites, focus on delivering value, and you should be able to outstand it without major problems.
4. Farrhad asks:
What type of posts do well on Stumble Upon?
First of all your content needs to be useful and unique if you want to attract visitors from social bookmarking sites. I guess you knew that part though.
On StumbleUpon, there are some niches that perform particularly well, including humor, tech, and video content.
Another important factor to consider when promoting with StumbleUpon is the design of your site. Contrary to other social bookmarking sites, users won't see a link or description of your article before they click to read it. Instead, they will go straight to your site page, boom! If upon arriving there they don't like what they see (i.e. too much ads, ugly site, poor navigation and layout structure), they might go away even before having a chance to read your content.
5. Satish asks:
Would you delete any posts/article from your blog, which doesn't provide any value after a certain time?

Ex:- If you think of starting a forum and you announce it on a blog post. After a while you change your mind and drop the idea of designing the forum. Now will you delete the old post(announcement post)? Because that article would make no sense for the future and your readers any get confused and they may start searching for the forum.
No, I would never delete a post or article, unless it contained some information that could cause me problems (legal problems, for example).
On your example about announcing that you would launch a forum and them giving up on the idea. I don't see any problem if a visitor would happen to view that post after some time. All it would communicate to the visitor is that you had an idea, but it didn't work out.
Those posts are useful anyway to connect the dots, and to show where you are coming from and what you might have done in the past. Additionally, they will still be indexed by search engines, and they might bring in some traffic. Even if the post per se is not useful, that visitor might get curious and visit other pages on your site.
6. Ben Evert asks:
I know you have written about Twitter, but is it a good source to build blog traffic or is it a waste of time? Any blog success stories from using Twitter to grow a blog?
My personal instance in this is: blog more, twitter less.
I think Twitter is a useful social networking tool, and if you want to connect with your readers or fellow bloggers it might be smart to have a presence there.
If your main goal is traffic generation, however, I wouldn't spend too much time on Twitter.
You got think about where your Twitter followers will come from. For most people, they will come from their own blogs, so your Twitter followers will also be RSS subscribers and visitors of your site.
In that case, tweeting them with your latest posts will have a minimal effect. Sure, you might see some traffic coming from Twitter on your web analytics program, but would that traffic vanish if you had not used twitter for it? I don't think so, I think those same twitter visitors would have seen your RSS feed or visited spontaneously your blog some time after, so you are just switching the trigger that got them on your blog.
If, however, you are able to gain Twitter followers from external sources (e.g., from guest blogging, from friends that will plug your twitter account and so on), then some real traffic might result.
7. Aarne asks:
Should I remove no-follow attribute from comments authors links?

I have no problems with Spam in my blog and every comment that appears on my blog is really legitimate. Currently I'm removing no-follow from every comment if author has already approved comment. All other will have no-follow removed after 3 days. Is it good practice?
If your goal is to increase the number of comments, this could work. You would need to let visitors know about your do-follow somehow though, else it will have no effect. One thing you could do is to place a badge on the sidebar or above the comments section saying that you reward your commentators with a real link.
Personally I don't link this strategy though. I think that is a visitor is engaged by your content and has something interesting to say, he will leave his comment no matter what.
Secondly, it can have some adverse effects too. The first one is spam comments as you mentioned. The second one is search engine problems, as some users could leave a link pointing to a malicious website, and you would not even know about it.
8. SEO Genius asks:
My blog currently gets less than 1,000 uniques per day and I am very eager to break that 1,000 uniques per day threshold.

I was wondering what strategies you could give me for breaking that threshold?
I would assume that you are cose to getting on the 1,000 uniques per day mark, right? At least above 500 uniques a day, which is more than half way there.
In that case you could launch a contest or promotion to leverage your current traffic. There are several ideas that you could try, including an SEO competition, an article competition, or simply a contest with prizes for people that talk about your blog.
Another solid strategy is mass guest blogging. That is, prepare some 10 top notch articles related to your niche, and pitch them to 10 popular SEO blogs. Make sure to schedule all those posts on a space of 10 days. This would make sure that readers on that niche would see your name over and over again, getting them curious to check your blog.
Finally, make sure to have some top quality articles published to receive those visitors as well. If you want to convert them into loyal visitors, they need to visit your blog, read a couple of articles and think: "Shit, this is some useful stuff, I better come again here in a couple of days to see the new content."
Browse all articles on the Q & A category or check the recommended articles for you below:
34 Responses to "Blogging Questions & Answers 26"
medyum

This is another set of quality Q & A, Daniel. I have yet to ask about SU and Twitter but I found the answers right here.

I had only one posts that really had a noticeable spike on my stats, but I cannot replicate it. For Twitter, I have now 575 followers but it seems that nobody follows me on my blog.

Thanks!

Wood Flooring Guy

Good information on twitter I have been considering it for a while.

Saurabh

Can you mention 5 must-haves for blogs? For eg. a 'Featured Posts' gadget.

Bill Stevens

On the twitter/blog opinions, here's an interesting stat for this user – twitter vs facebook – http://twitter.com/justcreative/statuses/1026338101
Comments are closed.