Can I Use Free Articles on My Blog?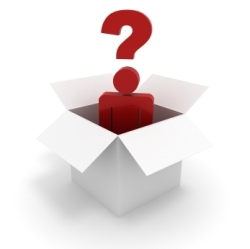 This post is part of the Friday Q&A section. Just use the contact form if you want to submit a question.
Samson asks:
I want to have your opinion on two plugins for wordpress I found recently.

One is called Unique Articles Wizard – which claims to give free articles for my blog in exchange for linking back to author. Is it worth? Does it help in SEO? Or does it just leak vital link juice from my blog?

Another one is Article Submit Auto, which is a paid plugin for auto submitting my blog posts to article directories.

Can you please help me with your opinion on both of these.
The short answer would be: stay away from similar plugins.
The first one will basically post articles from article directories on your blog. These directories allow anyone to republish their content as long as you keep the author byline and the links intact. The reason why you should stay away from similar articles is not because you would be leaking link juice, but rather because you would risk getting a duplicate content penalty.
Articles from directories get republished all over the web, and by doing the same on your blog you would be sending a very clear signal to Google, which is: I am a lazy blogger, and instead of publishing my own unique content I will just grab stuff from around the web.
The second plugin is not as bad, because the original article will be posted on your blog first and only then distributed to article directories, but if your blog is not authoritative you might get duplicate content penalties anyway.
That does not mean that article marketing is useless, however. You just need to make sure that you'll not submit your own blog posts to the directories, but instead unique articles written just for that purpose.
Unique content is one of the most important aspects for search engine optimization, so don't compromise it on your important websites.
Recommended Articles for You
36 Responses to "Can I Use Free Articles on My Blog?"
Sandipan@Inkjam

Thank You for the tip.

Liposuction side effects

Writing your own original high quality content is still the best way to put up a good blog.

saaschronicles

I am relatively new to blogging, but I have to agree to the majority of the comments — Write your own posts and link to 3rd party articles for news etc.

poch

Sorry Sandy but I think spinning articles by machine is still cheating.
I spin pieces manually yet I still feel guilty though I know it's not unethical. I hope you see my point.

Sandy

The articles from Unique Article Wizard are not duplicate content. They are unique articles. That is their name after all.

I'm not sure if they have been through an article spinner or not but you can get articles posted as drafts first so you can check if you want to publish them or not first. OK that takes a bit of time but still worth it if you are going to use the system.

Mark Clayson

I recently came across your blog and have been reading along. I want to express my admiration of your writing skill and ability to make reader to read the while thing to the end. I would like to read more of your blogs and to share my thoughts with you.
warm regards
Comments are closed.