Choosing a Niche for Your Website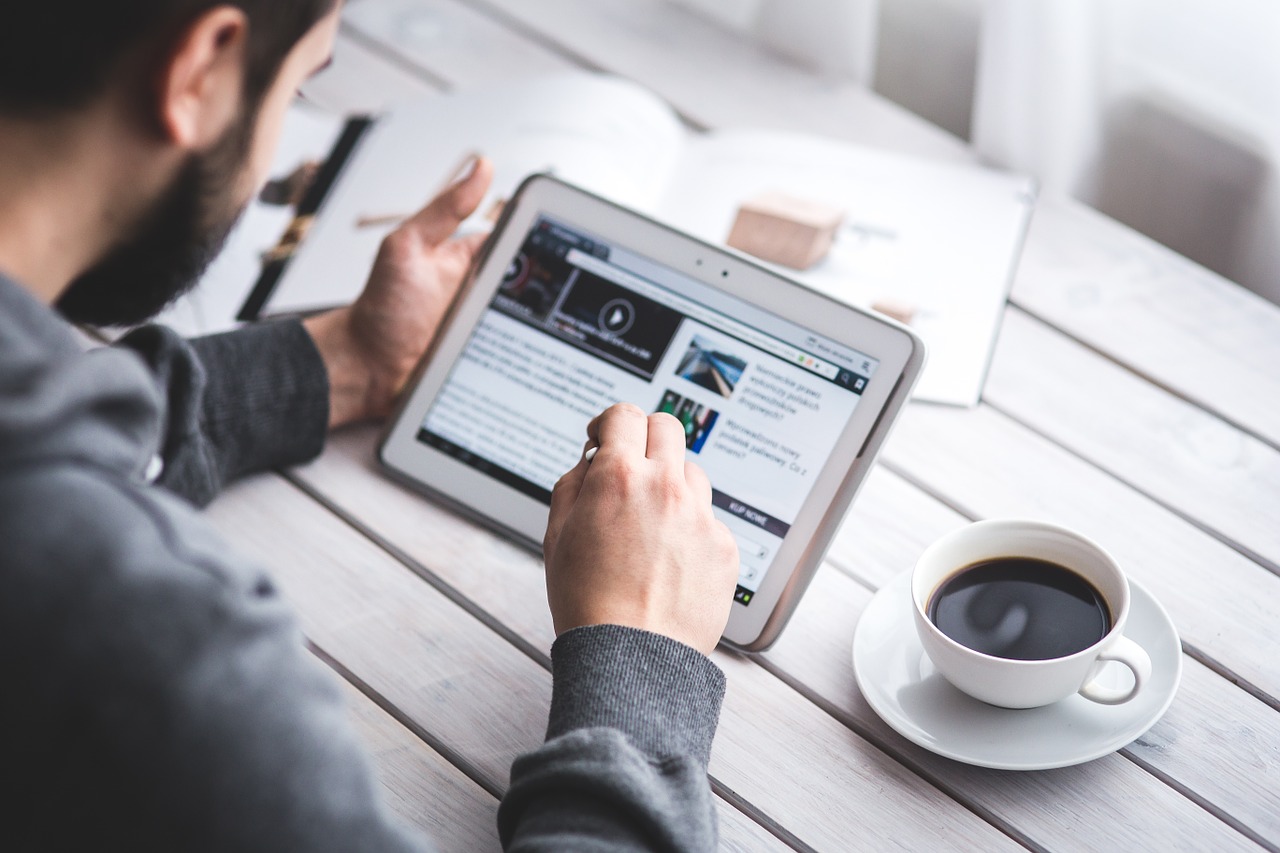 Choosing the niche, the very core topic of your website is an important step, since you'll be stuck with it and if you don't choose wisely you'll soon abandon what you doing because of the simple fact you'll not enjoying it. You have to be prepared to work for a year or two without, or with very little, financial compensation. Only handful people can do that. Are you one of them?
Brainstorming
If you want to create and manage a website, to become a webmaster, you'll have to find your true passion and spend a great amount of time and energy in creating a good content, promoting your website and be prepared to learn something new every single day.
99% of the people, who try to make money online by running a website, they fail. There is no "get rich quick" scheme. Creating and especially managing a website is a long learning process and if you don't enjoy it you'll certainly fail. For that reason finding a niche that will keep you "alive" for several years is a must do.
So grab a pencil and a piece of paper and brainstorm some ideas about your new website. Ask yourself the following questions:
What I usually enjoy when I have a conversation with my friends and family?
In which field I'm considered as an expert?
What do I like to read the most?
What do I watch on TV the most?
What can get hold of my attention for a very long time?
Simply what is the true passion in my life?
Research
Now you certainly have some general ideas about what you want to do on Internet. Now fire up your browser and do some research about your "ideas". You'll be amazed of the fact that almost nothing is "new" on Internet. Whatever you think off, there is someone else who is already doing that. There is someone else who is already running a website based on your "ideas". Whatever you think off, there will be a dozens of websites with the same "idea" behind. A truly great idea comes once in a trillion. Often that is a new technology employed by a group of people finding its way through the vast see of goods and services on the web (examples: YouTube, Facebook, Twitter etc.)
So what we are going to do about that. Nothing. There is a room for everyone. If you''re good enough you'll find your way.
Narrowing
So far so good, you have some ideas, you did your research on Internet and you narrowed your choice on two-three topics you are passionate about. That's good but you have to be aware of one more thing. If you choose some broad, general topic (example: writing about "life"), you'll lose the focus, you'll face fierce competition, your site will be full of seemingly disconnected articles and probably you'll have a hard time ranking well at search engines.
However if you narrow your niche to much (example: writing about "Australian cat grooming products"), you'll have a very few people interested in this topic, thus a very small number of people searching for it on the web. Also you'll probably run out of content very soon. Simply there is not much out there to write about it.
Profitability
It's always good to check if the niche is profitable or not. For example the niche "insurance" is one of the most profitable niches out there, but in turn it's very competitive. Google AdWords Tool is the best destination to check if the main keywords for your niche are profitable or not. Also you can check if they're competitive or not and how many people are searching for them on a monthly basis.
Playing with the this tool will roughly tell you if you're going to make some serious money in future and how much competition you'll have to face along the way. For example the keywords related to "insurance" cost around $15 per click. That means if you decide to advertise your website with those keywords, you'll have to pay a lot of money.
But, that also means if you place an AdSense ads on your "insurance" website you'll earn good amount of money with every single click. However as I said it's a very competitive niche and probably you'll not make your site prominent and often visited, thus you'll not earn much money from it, unless you're genius in that field.
Wrap Up
Choose your niche wisely. Make sure it's not too much competitive, that you have enough inspiration for it, it can bring fair amount of money, and the most important part, make sure you really enjoy the process of writing or creating the content for it.
Vlatko is the owner of Keen Talks. Visit his website to see talks, lectures and interviews with insightful people.
Browse all articles on the Strategy category or check the recommended articles for you below:
12 Responses to "Choosing a Niche for Your Website"
riley

"You might be interested in your topic but unless others are also you'll always have an uphill battle in building a highly read blog'

Ben Troy?
How do you figure out if many poeple will read your topic. Do you use the Google Adworks Tool to find this out.

Vlatko?
Nice info friend. I just have one guestion. How do you choose a keyword to build your website around.
I read on another blog some thime ago that you need to keep in mind the montly searches in regards to the actual websites targeting that keyword.

Guys what is the ratio that you suggest?
Lets say you see that a keyword has 40000 monthly searches in de google adworks tool. But after checking google with " " marks you see that almost 20000 sites are targeting that keyword.

Many blogs don't explane this problem. They only tell poeple to start making a site but if there too much sites targeting your keyword your not gooing to get on the first page of google.

How do you guys find out wich keywords are the best to target?

internet adress

While present climate causes it to be notoriously more challenging pertaining to aircraft
to show a regular gain, the greater hard uphill conflict is
the best way to differentiate ourselves around the high-end in the
organization. Most of the high grade cabins at present are available
traditional by using twee perks similar to racket restrain earbuds, self-importance packages, pyjamas, on-demand celebration, product online and Wi-Fi.

It, evidently, is not really sufficient for you to placate by far
the most urbane voyagers. Those that can afford
it might these days indulge in cocoon from the heavens private enclosures, coffee beans watering holes, showers, private
chefs as well as sommeliers. Accepted to somewhat of a completely new period of time
with flights.
With this, discover five of the most useful high quality airlines, by using the cost of an important
round-trip air travel (August 2012 costs inside AUD) with the
carrier's mainstay to the key desired destination.

Nathan Kash

Hi Vlakto,
I agree with Manoj about being a laughing stock if you have no idea what you are doing.
When it comes to profitability and niche. I choose to focus on medium competition and reasonable CPC when i think of monetizing with adsense.
What sort of criteria did you use for keen talks?

Manoj Rawal

The importance of the correct niche to the success of your blog cannot be stressed enough.
Along with passion, one has to have some knowledge of what you're writing about. Writing about a popular niche that you have no knowledge about will cause you to be the laughing stock of the blogosphere, and you will surely fail

Breckenridge Real Estate

Google Adwords is a great tool for figuring out the best keywords to use.

Swami

Choosing niche for blog going to be tough everyday, when I search for various amazon products I saw most of the keywords already used, after 3 hours of research I have given up 🙁 Same for Adsense, most of the top paying keywords like "job requirement" "salary of" are already taken .

Ben Troy

I think the most important element is the popular of the niche, while the blogger's interest is important it's not enough on it's own to build a popular blog. Another crucial ingredient is that people WANT to read information on the topic you're writing on.

The law of Supply and Demand is what most business students are taught in their first semester of of studying economics and it comes into play here also. You might be interested in your topic but unless others are also you'll always have an uphill battle in building a highly read blog.

Benny

Niche is most important thing to get earning from adsense. Thanks for a great tips

Praveen

Choosing a niche is very important! Thanks for your tips to making the important thing little more easier.

Linda

Good tips here especially the 'narrowing' And I take the point that it's important that you don't run out of ideas for the subject you are writing about. Easily done after a few months of blogging.

Ishan

Nice tips Vlatko.

Researching before starting a blog always pays off. Many people do not do it though and suffer later. I had to go through a lot of headache because of same mistake!

Kimberly Gauthier

I had a blog about photography, blogging, and dogs. All of these are over saturated markets. I shut down the first two this year and I'm focusing on making Keep the Tail Wagging a great blog.

For this one, I did my research and found that there are programs worth the investment to help determine if a potential site has a fighting chance. I think mine does as long as I treat it like an online magazine and not the typical blogger.

Kimberly
Comments are closed.