Daily Blog Tips Has Been Acquired for $168,000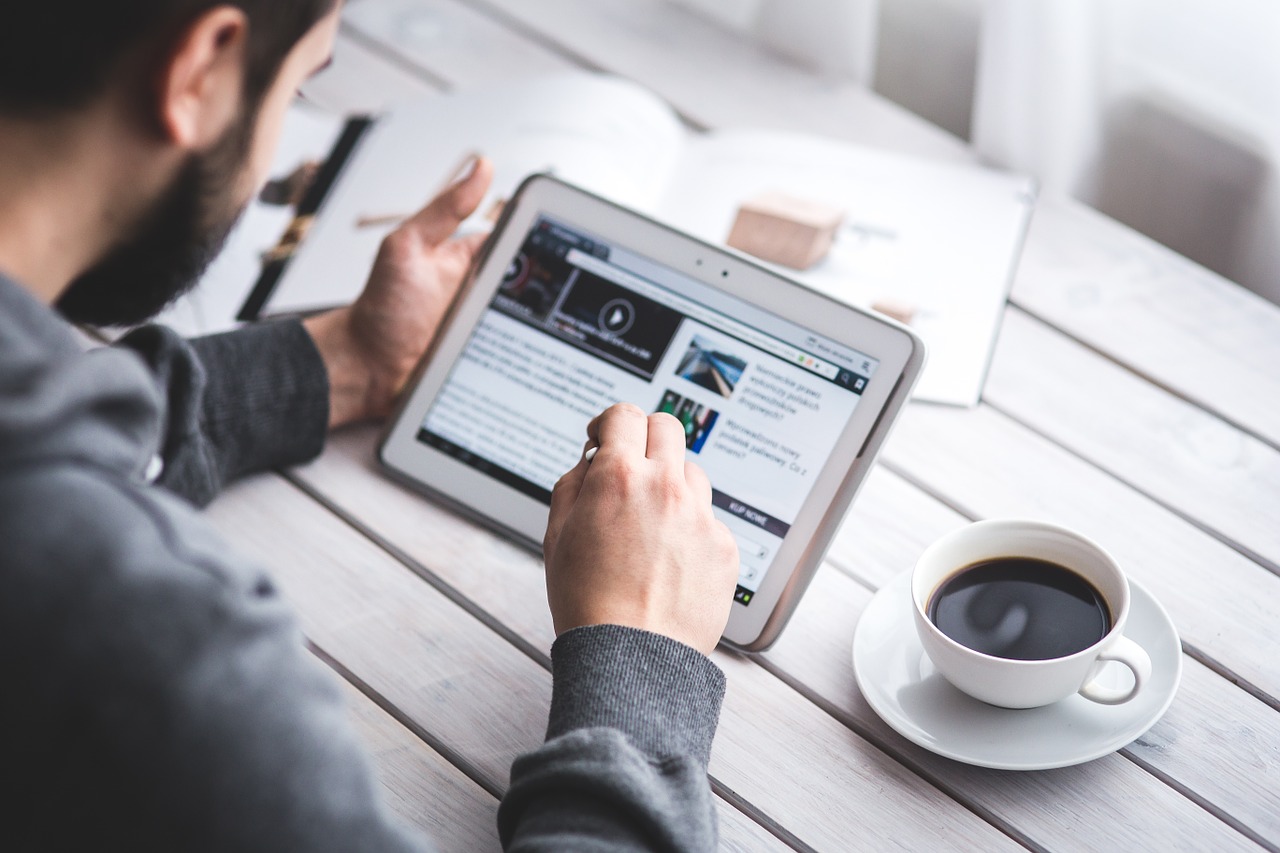 It has been a long and pleasant journey. Back in November 2006 when I started this blog I could not image where it would arrive. My only goal was to share what I had learned about the Internet and blogs with my friends, and today the blog is among the 100 most popular in the world according to Technorati.
If you've read the title you already know what this post is about. Yes Daily Blog Tips has being acquired, together with Daily Writing Tips and Daily Bits, the other two blogs on our network, for a disclosed sum of $168,000. The buyer is Al Carlton (he gave me permission to disclose the deal), owner of Coolest-Gadgets and several other web properties.
This is not a goodbye though, because I will keep working as an editor for all the three websites. Additionally I will also keep writing on Daily Blog Tips daily, so that side of things won't change.
So how did it happen, you might ask?
Around four months ago one person contacted me via email, wondering if I would be interested in selling my "Daily" network. I replied saying that while I was not planning to sell, but that he could always make an offer if he wished. We then exchanged more emails, and his final offer was around $130,000.
That appear to be a low valuation, so I decided to contact Al Carlton, who is a friend and an experienced web entrepreneur. Al immediately told me that it was a low valuation indeed, and that he would also have interest in acquiring my network.
We then started negotiating back and forth, mainly using the monthly revenues and growth potential as guidelines. I was still reluctant to sell, but when he offered $168,000, which is almost 50 times our monthly revenues, I accepted.
Again, under a practical point of view things should not change, I will keep writing here and interacting with you guys as we always did. Al should just take control of the advertisers and administrative sides of the network.
Finally, I would like to say a big "thank you" for all the readers and supporters along these months. If it was not by you, the blog would not be where it is today. Also, if you have any question or suggestion just email me and I will be glad to talk it out.
Al Carlton should write another post later today giving his perspective on the deal.
Browse all articles on the General category or check the recommended articles for you below:
85 Responses to "Daily Blog Tips Has Been Acquired for $168,000"
Eryaman hali yikama

Good info thanks for sharing with us.Nice information, valuable and excellent, as share good stuff with good ideas and concepts, lots of great information and inspiration, both of which we all need, thanks for all the enthusiasm to offer such helpful information here…

medyum

For a moment I thought it was true…… Happy Fools day

Beckett Gilchrist

Hilarious! You almost had me running back to my blog and beefing it up for sale!

TechZoomIn

I though its true.but read after many months so funny 🙂

Andy MacDonald

Nice April Fools Daniel. Nice amount of comments and track-backs too.

You had me going when i first read the title, but after reading the rest of the post, i knew it had to be an April Fools prank.

Agent 001

Oh really but how? I did not offer you that amount.I think it was 50 cents.Please check the price again.

Bought It

I'm a suckah, I bought it.
But then I read 50X your monthly revenue – say it aint so.

xumb

i have some good news of my own here

team ray

i wasnt fool

i been seeing so much pranks on all sites

i got immune lol

CompuWorld

happy fools day!!

redwall_hp

Hah, beat you to it on my blog! http://www.webmaster-source.com/

P.S. My merger is funnier. 😀

Stefan Vervoort

Damn, you had me! And then I read the comments.. hahahahha

Chris Guthrie

Doh lol… I was fooled at first. And I even thought to myself – I really need to work on an April Fool's joke for my blog today.

Sathish AR

Good April Fool prank. Enjoyed

newbloggerscenter

Problogger's Darren Rowse is Visiting the International Space Center

According to today's edition of Problogger, Darren Rowse posted that he is visiting the International space Center and would spend 2 days exploring that facility and talking to scientists . He said his co-bloggers would be helping to run the now to popular blog. He said he has accumulated a lot of money from his blogging efforts and does'nt see why he can't spend some of it visiting The International Space Center and exploring space.

You can visit Problogger
any time and read more. Problogger has really important tips on making money you can make it until like Darren Rowse, yuo are able to fulfill your dreams.

To your success

James Shaw

Congrats Daniel, I sold my company to Google a few years ago on the same day. What a coincidence!

xumb

LOL! u had me there man! quite inspiring though, hahaha!

The Masked Millionaire

Darn….I thought you got a real good price for your blogs.

Live From Las Vegas
The Masked Millionaire

incomefromads

It sounds familiar Daniel, but i like your and it would hurt me if it were sold,money money money is robing our spirits its like tha atheist who said that he sold his soul on ebay. Would you sell your soul on ebay if offered enough cash oh jesus!

makemoneyquik

True or false,I blogged about it

Ali from The Office Diet

Hahah, you had me going there, Daniel. I was starting to get quite worried!

Nicely done. 😉

Ali

newbloggerscenter

Wether true or not, Daniel I am going to blog about, it may teach my readers a few blogging tricks. Happy fools day man!

Daniel Scocco

I guess next year I will need to come up with something more innovative then eh :).

Abhijeet Mukherjee

Daniel….Happy Fool's Day…And I can confirm that this is a April Fool Joke…You know Why 🙂

Darren

but I thought this blog was worth $1.8m!?

🙂

Pavel Linkesch

You would got me, if I weren't read the same 1st April idea on one Slovak blog few hours ago. Did you read it? 😀

OldSailor

I have seen such announcements in some more blogs also.

Gerald

Hi,
would be the bargain of the year if it was true, standing at number 18 in the top 25 most valuable blogs, with a valuation of $1.8 million dollars, according to 247wallst.com.

Voice Of Dingchao

I like your blog very much, I read it everyday. It's really a pity that you have sold it. Oh, my god! Everything will be changed.

Voice Of Dingchao

If I were you, I won't sell them, since they can earn you more than $10,000 per month. I won't do such deal.

I won't sell my blog http://www.hanidngchao.com in any case. Because it is my whole life, and I believe I will make it more popular.
Comments are closed.