Got Blogging Questions? Ask Away!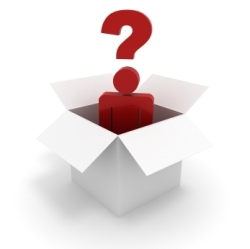 One of things that many readers asked on the "Help Us Improve Daily Blog Tips" post was that I re-started doing the Questions & Answers column. I stopped doing them because the questions stopped coming, so I guess we can try to revive it.
So if you have any question, fire away. I will try to answer a bunch of them every Friday. You can ask about blogging, online marketing or even personal questions, so ask away!
Recommended Articles for You
57 Responses to "Got Blogging Questions? Ask Away!"
Tim

My agency created a public service announcement for NYC Department of Health that is really funny and very gross – while also delivering a very important public health message. What's the best way to get this video into the hands of bloggers who might be interested in posting the content?

any input would be greatly appreciated!

Best regards, Tim

Courtland

I really like reading your Q's and A's. It is really helpful to have someone like you provide answers to questions before we even knew what to ask. Keep up the good work Daniel.

Varun Nagwekar

Hi Daniel, I have two questions.
Could you show us how to add the subscribe to RSS feeds link below each post in Blogger?
And my second question is, could you write a detailed post describing the transition from wordpress/blogger to a domain?
Thank you.

Yield to Pedestrian: All the Cool, All the Time

Daniel:
I have a question about RSS vs. email subscriptions? Is one better than another? Why do we push people to use RSS when email subscriptions are easier, especially for the baby boomer generation. Your thoughts?

Stan

Daniel,

My question relates to other sites linking to our blog. About once a week our Akismet will have a post by an outside site that is generated by some type of bot. The linking blog just seems to grab posts on a variety of topics and automatically posts them. Often the site will not have any contact info. While this is not the kind of incoming links we want, we really don't have any incoming links at all. Would it be a bad / neutral/ good idea from an SEO standpoint to allow these links?

Thanks

Stan

rohit

Sir,

I want to know how to create folders in my blog like Stock Picks, Investment Ideas, Trading Picks etc.

Secondly, which is the best ad co. as an alternative to google adsense as google has banned my account.

Regards
Rohitshakti_sehgal@yahoo.com

Casey

Hi- I have a celebrity blog I've started, but I find it often hard to find celebrity photos to use legally. Most of the "big" celebrity bloggers can afford to pay the thousands of dollars of month to use photo agencies photos, but how does a small time blogger get photos for their site?

In other words, how can I use celebrity photos on my site without getting into a legal jam?

(** Sorry, I know you're not a lawyer, but any advice you can give would be so helpful **)

Sharon Miles

Hello Daniel,
We already have a long established website and are now trying to determine what is the best way to add a blog:

Is it better to start an independent blog website with a different IP address and have the blog posts link to the various pages of our existing website? Or is it better to add a blog folder to our existing site and have the blog pages added in as part of our site? Are there pluses and minuses for both possibilities or a better way to do it?

If the best choice is to add the blog to our existing website then what is the best way to name the folders within the url pages of our site?

Most blogs within a site that I have seen use many files with numbers in the name of the url: ie http://www.nameofsite/blog/2008/07/06/567 or http://www.blog.name of site/2008/07/06/567. Which of these two is better?

For SEO purposes we generally try to limit the number of folders and to use keywords in our folder names. Can we name the blog pages in our site with just one or two folder names using the keywords of the blog articles in the URL like: http://www.absolutecomfortonsale.com/blog/organic-bedding.htm ?

Does wordpress allow us to write meta titles and meta descriptions for the blog pages?

So this has turned out to be alot of questions….any other comments or advice you may have for already existing websites to add a blog is much appreciated….
Thank you for your help!!

L-Jay

I don't understand how social media sites can help your blog – it seems like everyone is just 'talking' and not 'listening'. Are you supposed to just throw comments out into the wilderness hoping that someone cares? It seems a very ineffective way to communicate.

It seems sites like these are just for bloggers who already have a 'community following' on their blog/site. It seems like the best way to use social media sites is to first get a 'community' then drive them to plurk or twitter for 'micro' headline/updates (Isn't RSS good enough for that?). And this seems like it can suffocate your community with too much contact.

So my questions are…
What is the value of social media sites and mirco information for your blog?
How can you start a 'dialogue' on a social media site? (Or is there no such a thing?)
Are social media sites only good for driving traffic to your blog or driving traffic from your blog so your community can 'micro' follow you?

Rarst

Hi! I recently started more or less "serious" blog and researching field. After week+ I am full of knowledge that I am supposed to write short/long/easy/indepth/complete/series/etc posts to be successful which I decided to ignore and just write in a way I like.

So with this knowledge of how contradicting info may be I have following question:

Are traffic generator widgets (blogush, entrecard, blogupp, whatever) worth using? If so which should I pick and try first? My goals are building up stable user base (I am not in a rush) and discovering good blogs in my niche.

TIA

abhishek

don't know whether u would like to take this….i just want to know how to put two keywords like enable and disable in the same tittle of the post.

Should it be like

Enable or Disable your pen drive.

or

Enable / Disable your pen drive

or

Enable-Disable your pen drive.

or something else.

L-Jay

I've been looking into adding yahoo answers to my blog. I've written a lot of good stuff on yahoo answers and I thought it would be a good way for my visitors to see my responses to questions. Problem is I use wordpress and none of the yahoo answers badges seem to work properly. I've searched practically the whole web looking for info on whether you can use yahoo answers on wordpress but I can't find anything (worthwhile, that is.).

Can you use yahoo answers with wordpress – is there some trick that I need to know to get it to work properly?

Cheers

Missy from G34 Media

Greg (from the Art-Niche):

For your first entry on your retail blog, i would introduce the blog. Start off with:

Thank you for visiting and finding our site. We want to let you know we have created this blog to……..blah blah blah.

State why you started up the blog, what you plan on covering on the blog, the frequency with which you will be updating, etc. Just introduce it.

Depending on your niche, you can also mention that the blog is a communication platform, and customers are free to voice their opinion on the blog, by leaving a comment. By the way, if you have comments enabled, they will anyway. (over time)

Hope this helps you some. I am going to ask Daniel if he will allow me to answer more questions, as i see a few, i think i can cover.

Missy
G34 Media.com

SATISH

Oops my last question:-

21. Please visit my blog http://technotip.org and please tell me any three things that you first notice when you enter my blog.

All my questions from 1 to 20 are optional.
21st question is compulsory!

Thanks for providing this opportunity.

With Best Regards,
SATISH

SATISH

Hi Daniel,
Here are my questions:-

1.How can we separate our own blogs linkback(to some other posts in our blog) from the comments section.(Like in your blog).

2.How to effectively use tags to our posts?

3.What will be the effect of deleting a blog post? (Search engine point of view).

4.Post content and its full feed, resulting duplicate contents.What do you say?

5.Use of more than 2 or 3 contextual advertisers like adsense, bidvertiser, adbrite etc.Is it advisable or is it good to stickon to any one?

6.Is it good to have more ads in a blog(when it is not intrusive to readers).Ads will be placed far away from the contents.And not at corner place(to provoid value to advertisers).

7.Is it good to use the default Write Post visual and html editor in our wordpress or is there any best alternative editors?

8.Which one is good for bloggers Vista, XP, Ubantu, Mac etc and why?

9.How can we avoid certain category posts from appearing on our blogs homepage.Ex:-I want to write about Brazil in the category Brazil.And I don't want those posts to appear on my homepage(as my blogs most visitors are from America).Instead, they must appear only when someone clicks on the category link Brazil.

10.How to deal with someone who clicks on our blogs ads insanely.He may be one of our friend, who wants to get us out if adsense or any similar programs.
And no way to block his IP, as he maynot be using static IP.

Some more personal questions, if you don't mind:

11.Can you build a website, where all bloggers share some photos for free.This can void paying lot for images.

12.Do you like blogging or swimming more?

13.Why are you not accepting my friend request in Orkut ? hmm..

14.What about the forum(paid forum I hope) that you were thinking of building for the DailyBlogTips readers?

15.What is your opinion of joining any blog networks? have you joined any?

16.I am interested in reading more about your life.Because you are my blog idol.Where can I find it?
Life before starting a blog, after starting a blog, problems faced, solutions etc.

17.Who has been your inspiration for starting a blog?

18.Us bbpress and build a single forum for all your blog networks.This will surly help a lot of people.

19.Curious to see all the gadgets and hardware parts that you use.
Can you please put some screen shots of them, along with brief description.

20.What is your pastime hobby otherthan blogging and swimming?
In which social-networking site are you most active?
Which IM do you most use?

Sorry for a long list.Ignore some of them, if you feel them as totally irrelevant!

Phil

Daniel,

Long posts or short?

For beginners (at least those who write longer posts), would you recommend keeping the posts on the long side and then as time goes on aim to shorten the posts?

I find my posts go on and I suspect I need a lot of editorial direction (but I"m solo now).

Which skill is more important to develop first?:

1. Writing down the bones
2. Keeping posts short

Thanks for offering your help!

Greg

I am starting my first blog for our retail store. I was thinking of using the blog as the website. What do you recommend as an introductory entry for a blog?

Should I just briefly describe what we do, where we're located, store history, etc…?

I look forward to your reply. I realy enjoy your site. You have lots of great, practicle, how-to information.

Transcriptionist

Here is a question for which I couldn't find an answer on your blog:

How often do you check your blog for broken links and what tool you use for it?

(The wordpress plugin for the said purpose is not doing the job satisfactorily).

Ari Herzog

I don't have a question.

I'm not Daniel but after looking through some of the questions other people asked, I can answer them too. So here is a random sampling of responses for people who don't want to wait until Friday…

@ How to Cope with Pain: Not knowing what software/interface you use to create blog posts, you will want to use an 'alt' tag within the 'img src' code.

For instance, suppose your image of a pink elephant looks like this (substituting brackets for arrows): [img src="url/file.jpg]

You would want to edit that code to be: [img src="url/file.jpg alt="this is a pink elephant"]

@ Simone: The most popular search engine in the world is Google, so I'm not surprised that is the source of 80% of your visitors.

@ Yaser Sulaiman: If you are blogging about your passion, all of those traits would come through. If you don't have passion, what's the point when your competition would?

@ L-Jay: I looked at your blog and it's about dance. I don't frequent dancing blogs but I know they are there. Maybe you can look toward music or lifestyle blogs?

@FightCellulite: See above for Simone.

@TheMaskedMillionaire: I'm guessing you went through the trouble of purchasing a custom domain for a reason. Unless if you no longer feel the passion you once did, keep on plugging away. But if you've branded yourself as the masked millionaire and judging from recent comment counts, those people know you as such, why would you want to change?

team ray

why didnt you buy dailyblogtips.net?

just curious i am surprise no one took this domain name yet

himi

How much of traffic does your site generate monthly? Please let us know about the no. of visits, uique visitors, pageviews, average time of stay.
Thanx!

The Masked Millionaire

My question is about seo. My url is http://www.TheMaskedMillionaire.com The name of my blog is The Masked Millionaire.
I didn't know anything about seo when I started. I still know very little. But I do know that nobody does a search on google for the masked millionaire.

Will seo work if I keep the url but change the name of the blog? Or should I just just mark it up to experience and start all over?

Winning Startups

I havent found any solid information as to what is a good/normal amount of traffic for a blog that has been up three months. Right now I have about 6000 pageviews/month, and am trying to figure out if I'm on track to success, or if I should just ditch the concept and try something else. Also, what's a good amount of pages/visit?

FightCellulite

Hi Daniel,

I just started my website on the 1st of June. The first week my website had about 50 daily unique visitors, the second week – about 75 uniques, and the third week it was about 100. Now is the week #4 and the number of visitors does not seem to be bigger than the week before. Is this normal? What % should the unique visitors number increase every week? Also, I get about 70% of my visitors from Google – is this normal?

How long, do you think, it might take, to get 500 daily visitors?

Thanks!

Rick

I have a WordPress specific question: How do you keep the "Related Articles" section out of your RSS feeds? I would like to do this too (so that I can add related posts to old posts without causing the old post to go out over RSS again). Thanks!

P.S. I was thinking I could do it with the 'the-meta()' template tag but hadn't thought much about it beyond that.

David Shaw

How do I move my wordpress blog from one host to another.
Comments are closed.