Got Blogging Questions? Ask Away!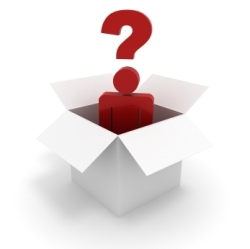 One of things that many readers asked on the "Help Us Improve Daily Blog Tips" post was that I re-started doing the Questions & Answers column. I stopped doing them because the questions stopped coming, so I guess we can try to revive it.
So if you have any question, fire away. I will try to answer a bunch of them every Friday. You can ask about blogging, online marketing or even personal questions, so ask away!
Browse all articles on the Q & A category or check the recommended articles for you below:
57 Responses to "Got Blogging Questions? Ask Away!"
Dave

Daniel,

Great idea and glad to see the feature is back. Looks like you have a good starting backlog of questions.

I am just getting started on a blog which of course will be wildly successful. I am currently using the free Revolution theme for it clean, crisp appearance. Assuming I am able to generate some sort of success, I could see switching over to a layout that allows for sponsor adspace.

My question is how to gracefully transition a successful blog from a no ad layout to a sponsored layout without alienating your readers.

I would also be interested in a summary of the various ways to make money off your blog. I know there have been summaries posted before, but it might be a good time to refresh our knowledge.

thanks Daniel.

GolfSpy X

We have people that would like to use our RSS Feed but they would like to customize the way it appears on their site. Is their anyway to do this? Thanks so much.

TechnoDiary.com

My Question:

What do you think about those blogging contests where visitors are asked to become RSS subscribers, don't to you think this is kinda "buying & selling" of subscribers? and doesn't it dilute the value of readership?

Thanks in advance. 🙂

Ryan

Can you recommend how I can get the same text to display at the end of every post/page I write?

I want to send a reminder to everyone that reads my posts that they can subscribe but don't want to have to type it at the end of each post.

Similar to what john chow does with the message "Find out what I am doing right now by following me on Twitter! If you like this post then please consider subscribing to my full feed RSS. You can also subscribe by Email and have new posts sent directly to your inbox."

I imagine there's a plugin for this but haven't been able to find one, can you recommend one.

And I'm glad to see your going to be doing question sessions again. I'm sure I'll be pestering you with loads more as time goes on!!

uncle wilco

How do I get an RSS feed for Each TAG or even category on a wordpress blog?

thanks

wilco

Return To Manliness

Daniel,

As a new blogger, I am interested in placing ads on my site at some point, but not sure when. I am focusing all my efforts on content and plugins and making the site good. At what point do you think it is best to monetize the site and place ads? I am already doing text links to Amazon and some very minor stuff, but nothing with Adsense yet. It seems it is best to first build the audience before making seem to commercialized, but would like to know your thoughts. Thanks

Rich Owings

Oops, forgot to check "notify me of followup comments."

Rich Owings

I'd love to see a "how to" on using APIs. I'm especially interested in using Shopzilla's API using Javascript (not PHP). Maybe this would be better for DailyBits.

ppt911

my english is broken ,so i need to study.

Roberto Alamos

Daniel,

Besides the typical questions about how to attract traffic, what are the best plugins, how to find sponsors, etc. (people, Daniel has wrote a lot of post covering those issues, just check the Archives 😉 ) I think that a question and answer that will add some value to the tons and tons of metablogging posts out there, will be what kind of additional difficulties does have to face a blogger that doesn't come from an english speaking country (not even from a bilingual country as India) but that chose to blog in English. Specially in regards to monetization.

There are obvious and well known additional difficulties for that kind of bloggers, like problems for writing good English without embarrassing typos, and the very long geographic distance from the center of the world, that will hardly allows you to break any news on the field. But there are also other additional difficulties like ad networks that do not work with non-US citizens, or limits on the amount of money you can withdraw from Paypal in some countries.

I have personally faced some of those difficulties, and there are always workarounds, but it will be very useful to know how a successful non-US-nor-from-english-speaking-country blogger like you has been able to solve those kind of problems.

Roam2Rome

Yes, a "Follow Me Online" plugin like what Jerry Thomas described would be nice.

Actually, it sounds a lot like the FriendFeed widget that Scobleizer has on his blog, which I was actually admiring just yesterday. It reads "(blog name) around the web."

Though, in this case, it's much, much broader since the feed also updates what your friends are doing.

I'm also looking forward to hearing what "follow me online" options there are out there…

Tom – StandOutBlogger.com

Hi daniel,
what would you say has been the best tool to increase monetisation of your blog?

JLow

Hi Daniel,

I started my blog on parenting/being a father, in hopes to eventually monetise it.

The both good and bad points about my blog is that my readers and subscribers are still low, so, "suddenly" putting in monetising features (I have started putting in ads) will not tick too many people off. On the flipside, I also seem to be stuck at growing my numbers (ie not too many people to tick off anyway!)

My question then is, for a blog such as mine, would you be able to share a strategy on:
– how to grow readership / subscribers
– what are the best monetising models and approach for such a blog theme

I don't mind writing reviews on baby / children products, promoting their wares- I had actually created a category called Ergonomics for this purpose and even wrote a few samples on stuff we bought. These are time consuming but if the pay is good I wont mind. I would obviously also like to have "successful" ad placements to generate some passive income ("successful" because I know they need constant tuning).

Being in Asia, where I feel (rightly or wrongly) the market and readers are small, I have a gut feel that there is an opportunity in there somewhere still!

Being a parent is something I am passionate about, and would go as far as to quit fulltime employment to spend time with them, *IF* I can actually monetise a blog on the very same topic…

Thanks in advance!

Rick

Wow – where to start. I'm looking forward to hearing the answer to some of the questions above, like Will's about generating traffic. I'll ask a WordPress related question. What plugin would you recommend for image captions (that appear directly below the image). I've tried a few but have yet to find one I like.

Thanks!
Rick

Vishal

Hi Daniel,
Thanks for hearing my request,

1)Because I have started a new blog, how can I get visitors to my blog, I mean any programs online that can help me.
2)What is the general resolution that most people use when they are online?
3)Finally if you have time, can you visit my blog and tell if its looks well at resolution you are using, because mine is a widescreen monitor, do suggest any modifications you feel.

Melvin

this one is a very simple question… The page 2 of my blog isn't working properly.. Yeah I know I should try to google for answers but damn i didn't find any! What do I need to make the page 2 working properly?

SEO Genius

Hi Daniel, thank you for letting readers have this oppurtunity, my question is:

In your experience what would you say is the number one strategy for bringing in targeted traffic, what was the key to making your blog a success?

Thanks Will.

L-Jay

I'm a newbie and I'm really keen on building networks and bringing traffic to my blog (who isn't?). I'm commenting on forums and other blogs, I've joined directories, I've linked to articles on huge sites (I'm doing everything that I've being taught to do from 'blogger improvement' sites.) But there is one thing that is making everything hard for me – I seem to be the only blogger in my niche. There have been others here and there but their blogs have all but been abandoned. A lot of sites say they are 'blogs' but they are not – they are just used to sell videos

This might sound great -being the one and only – but it means I can't create networks in my own niche. Even though my niche is actually quiet big – I'm now trying to expand into other relative niches. These niches don't really mix though (they are almost different worlds) so I'm not sure it will work.

So the question: How can I increase traffic to my blog (and create interest in my niche) if my niche is so underdeveloped on the web?
(- and I'm not keen on spending money on advertisement.)

Cheers

Rui Cruz

Hi,

I read your blog for 2 weeks.

I blog for 2 years now. Recently I got popularity by doing some stupid -very stupid- youtube videos making me seem like cra -really-.

So "some people" now talk about me on IRC and blogs.

Is this a good way to promote myself and probably my blog?
Or I am expoosing me too much?

What is your opinion on this? 🙂

Rui

Todd Andrews

Know of any good ways to automate article submissions for early link building?

Rajaie AlKorani

Where do you get the images in your posts? Like the one in this post, for example.

ReddH

Do you have any suggestions or advice about how to encourage readers to subscribe to your blog via RSS?

datter

Where do you see blogging (in general) in say 10 years time?

Yaser Sulaiman

Which is THE king: quality content, great personality, strong opinions, or something else?

Joshua Clanton

What plugins are you most likely to install on a new blog? Akismet, and subscribe to comments, but what else?

Keith

Daniel,

2 questions for you:

1. How do you find sponsors for your blog? Do you go searching for them, do they find you or do you use a third party "supplier"?

2. You are starting a new blog, which WordPress plugins do you find a necessity?

Thanks!

Jerry Thomas

I've got a million questions, but for now I'll limit myself to just two:

1. I'm looking for some kind of social media plug-in — something very simple that I could put in a sidebar with a title that would read something like "Follow Me Online!" and would have links to my profiles pages on MySpace, Twitter, Facebook, and so on, and maybe the icon for each. It's such a simple idea that it wouldn't surprise me if somebody hasn't already built one, but so far I haven't been able to find one. I suppose I could just repurpose a blogroll to that effect, but with my level of skill, it would look a bit clumsy.

2. Is there some simple way to search for themes? Trolling the Internet for possibilities is a mind-numbing process, and even after weeks of searching, I haven't found anything close to what I want. You'd think somebody would have some kind of comprehensive aggregation for these (and I've seen what WordPress.org offers, but I have found sorting through things there as rough as anywhere). Or maybe it's one of those things that isn't supposed to be easy and I just need to keep hunting.

Thanks for doing what you do. It's why I keep coming back here. I've only been at it a few months, but I'm finding that blogging is one helluva fun game.

Simone

Hi Daniel,
I'd like to ask you opinion on my blog and on the stats.
I've a tech oriented blog since 1 year and half, and it is steadily growing in views and RSS subscribers.
Now it's around 700 RSS subs and 500-600 visits (700 hits) per day.
One thing I noticed is that when I had less visitors the page per visit and time on site where higher (around 2ppv) while now that the figures are higher the PPV is down to 1.2 and going down.
Also the visits coming from Google are more than 80% of the visitors.
I'd like to know if this is a normal behavior of visitors of tech/dev oriented blogs or if there is something wrong with my blog and there is something I could do to go back having higher PagePerVisit.

How to Cope with Pain

How do I put in descriptions of pictures used on my blog, so visually-handicapped readers can know what the picture is of?
Thanks.

Runner Girl

I'm starting my first blog and I want it to be a lesson in viral marketing. My plan is to turn my alter-ego "Runner Girl" into an online sensation by creating a blog and a video podcast to document the life of this mysterious girl who runs around downtown chicago during rush hour. I would also wear a branded runner's racing bib every morning during my usual run. The idea is an online based kind of "Naked Cowboy." But I'm not sure what do for my blog. I'm trying to think of why readers will want to come and read my blog. They'll watch the videos because they're funny but should I just write a normal blog with a Runner Girl twist or should it be different altogether?
Comments are closed.