How Do I Get Backlinks to My Posts, Making Sure They Will Get a Good PageRank?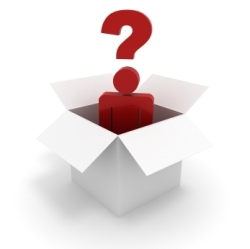 This post is part of the Friday Q&A section. Just use the contact form if you want to submit a question.
Mathew asks:
Do you spend a lot of time and effort on SEO and getting some quality/relevant backlinks to them right away, or are they mostly organic links from people linking to them?

Also, what's the best ways to get backlinks to my inner pages with older posts on them?

I was wondering because I've noticed almost all of your older posts have very good page rank.
I used to spend a lot of time and effort on SEO and on getting quality/relevant backlinks a couple of years ago. That is because the blog was new and had a small audience, so publishing outstanding content alone wouldn't do the trick. How did I go about attracting backlinks? Doing three things mainly:
1. Submitting my posts to social bookmarking sites. There are plenty of do-follow social bookmarking sites out there that will send you link juice even if you are the only one voting for your story. On top of that I also tried to promote my killer articles on Digg, StumbleUpon and Delicious, and whenever I managed to score a front page a big influx of organic links would come.
2. Networking with fellow bloggers. Building a relationship with bloggers inside your niche is essential. This means that I would link to them often, and many times they would return the favor. I am not talking about link exchanges but rather about natural links to quality content that your fellow bloggers post.
3. Guest blogging. As you probably know I am a big fan of guest blogging. Back in the day I used to do it a lot, which sent both new readers and backlinks my way. Sometimes instead of using the byline link to my homepage I would point it to a related post I had published on my blog, and that can help a lot with search rankings.
Over time, however, I started to spend less and less time trying to get backlinks, because as my audience increased so did the organic backlinks. That is, every time I publish a normal post these days I get 5-10 backlinks on it. When I post a killer article I get 50-100 backlinks. So I just focus on producing content these days, because the promotion side pretty much walks alone.
There are two other things you can do to maximize the link juice of your single posts, however. They are:
1. Having an HTML sitemap. This is basically a page within your blog that you'll link to all posts you have ever published. You could make this by having an "Archives" section, as I do. This is a very efficient way to distribute your link equity because all pages of your blog will link there, and it will link back to all pages of your blog.
2. Cross linking between your posts. Linking to older and relevant posts is another practice that can increase your PageRank and search rankings, apart from adding more value to your readers. Whenever you are writing a new post, therefore, think about what you have published in the past and trying to find something relevant to link to.
Finally, notice that having lots of backlinks pointing to each of your single posts is not necessary to make sure they will have a good PageRank. If you have a good amount of backlinks pointing to your homepage, and use the two methods I mentioned above, your link equity will naturally spread all over your website, and even single posts will no backlinks at all will gain some PageRank.
Browse all articles on the Q & A category or check the recommended articles for you below:
37 Responses to "How Do I Get Backlinks to My Posts, Making Sure They Will Get a Good PageRank?"
Daniel

I am a little confused over this one, Daniel.

I have a reasonable number of backlinks, and according to Google webmaster tools, many of those links are pointing at my post pages.
Yet, on all SEO and link checking tools, it only shows that I have site links, but never any actual links to my posts.
I have never seen one back link for an individual post on my site showing(Only the total number of links to my site).
Even though many pages are linked.
This may be the reason my Sites PR has been stuck at 0 for quite some time.

Any idea what may be causing this?

Thanks, Daniel.

muhyar

this is great post. the back links is needed to increasing page rank, but lately its become 2nd rule, so that the 1st important thing is traffic. I hope you'll agree with me.

PRAV- perfect blogging

Its a great post i think and will help most of us bloggers who are looking for the great help out there on net. Thanks for the great post and have a great reader ship…

TechieBlogger.com

Oh Dear. Thats the tips I was looking for

Rajendra Pondel

Oh thanks for the archive stuff, i try to follow that.

Rajendra Pondel

djuyadi

Hi, I'm still in the beginning process of this kind of backlinks and other seo stuffs, so I think the best for me is just follow and do what you say and see the results. Thanks Daniel for mentioning the points clearly.

Jamal

Hai Daniel your posts are always interesting why you did not create new wordpress themes these days
Comments are closed.