How Do I Get Others to Guest Blog on My Blog?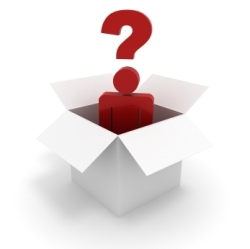 This post is part of the weekly Q&A section. Just use the contact form if you want to submit a question.
Dave asks:
As the blogger, I would like to start asking others to write guest articles on my site. Am I better off doing that or trying something along the lines of an interview? Do you have thoughts what would cause a better response?
The first thing to understand is that guest blogging only works when it is a win-win-win situation. That is: the blog owner wins because he gets quality content written for his blog, the guest blogger wins because he gets a chance to expose his work to a new audience, and the readers win because they get to read fresh content with different perspectives.
If you want people to guest blog on your website, therefore, you need to make sure that they will gain something out of it. Usually the "something" is traffic and a quality backlink. You can ask people by email whether or not they are interested in guest blogging for you, but I would only approach those with blogs smaller than yours (both in terms of audience and authority), else you would be removing one "win" from the equation.
A solid approach to find guest bloggers is to leverage your own blog. For example, you could write a post letting your readers know that you are accepting guest posts, or even create a special "Write for Us" page and link to it from the menu or from the sidebar.
If your blog is small, you can add some perks to guest bloggers, to make it more appealing to them. Those could be:
a dedicated page with a profile of all guest bloggers,
a section on the homepage with a link to all guest bloggers, and
a detailed biography and picture at the bottom of guest posts.
As for interviews, I do believe it is easier to land them, especially when your blog is not that large. Why is that? Because answering to an interview is easier and usually faster than writing a guest post. Additionally, the interview puts the other person under the spotlight, which can be another motivation.
Recommended Articles for You
37 Responses to "How Do I Get Others to Guest Blog on My Blog?"
Vichet

I get some new ideas from your post, but it is not clear for me yet. It doesn't tell where to find guest blogger and what the webmaster should prepare to encourage them.

Karla Campos Lopez

We have been using Adsense Share over at giglogo.com, it is a very good incentive and gives guest bloggers a reason to blog on out site.

Lindsay

Mr. Scocco,

I came across your comments page while researching how to drive traffic to my blog: lindsaystree.blogspot.com. Your opinions, and suggestions were informative. Thank you for your advice.

~Lindsay

GUENNO@affiliate marketing

Very useful!My blog is still small and not much content.I will grow content first then I will use your trick.Thanks again.

Kent @ Leawo

In my opinion, convenience is the top priority for others to guest post on your blog. Then it is necessary to offer full transparency on the guest blogger's personal information, in order to respect their originality and copyright.
I think we could learn more from being a guest blogger first.

Kok Siong Chen

It is really help me a lot! You gave me a clear guideline on how to seek for guest post. Thanks for sharing!

KiksMedia

thanks for the ideas and all the best for 2010
Comments are closed.