How To Get Your Pages Indexed By Google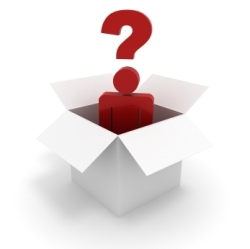 This post is part of the Friday Q&A section. Just use the contact form if you want to submit a question.
Irman asks:
I want to know how many blog posts in percentage normally Google indexes from a blog. I have been running a blog for a year, and I noticed only 30% of my posts are indexed by Google. What steps should I take to improve that?
Provided that you respect some basic SEO guidelines, 100% of your posts should be indexed by Google. The basic SEO guidelines are:
1. All your posts must have unique and quality content. By unique I mean that the content of your posts should be found only on a single place (i.e., avoid duplicate content both inside and outside your domain). By quality I mean that the content should be useful to potential visitors. If you repeat the letter "z" one thousand times you would end up with unique content, but it would have zero quality so Google would probably not index that.
2. All your posts must be accessible through static links on your site. You need to have a sound site structure in place, else the Google bot might not be able to find some of your internal pages and posts. If you use a modern CMS, like WordPress or Joomla, this shouldn't be an issue.
3. Your domain must have some backlinks. As you probably know backlinks are the search engine currency. You need some of them if you want Google to discover your website in the first place. Secondly, if you want to have all your pages indexed and some good search rankings, you will need to have a decent amount of backlinks. Keep in mind that there is a PageRank threshold that your pages must pass before they get included in Google's index.
It is normal for a new website to have only part of its internal pages indexed. Over time, however, this should be fixed. If you have been blogging for around one year and still only 30% of your posts are indexed by Google you might have a problem. I would start investigating duplicate content issues. Once you are sure you don't have that, work on getting more backlinks.
Recommended Articles for You
32 Responses to "How To Get Your Pages Indexed By Google"
Mihai Vigariu

Hi,

I was thinking whether if i'd compared the total URL indexed by Google, of my website, to my sitemap, and see which url from sitemap are not found in google index… maybe i can understand why those not indexed pages are not getting thru.

Any advice of how could i obtain a list (be it csv, html, xml, etc.) of total url indexed by Google?

Basically i'd like to grep full output of following search in Google:

site:despresuflet.ro

Thanks,
Mihai

imran

Thanks for the answer to my question. I know the basics of SEO and have been using the sitemap plugin as well. The real problem i see is that i used NH translator plugin for couple of months and later i removed it however it resulted in hundreds of 404 pages because of the removal of translated pages… this is the only reason i can think of which might have led to this problem …. what do you think ?
Comments are closed.