How to Take Your SEO to the Next Level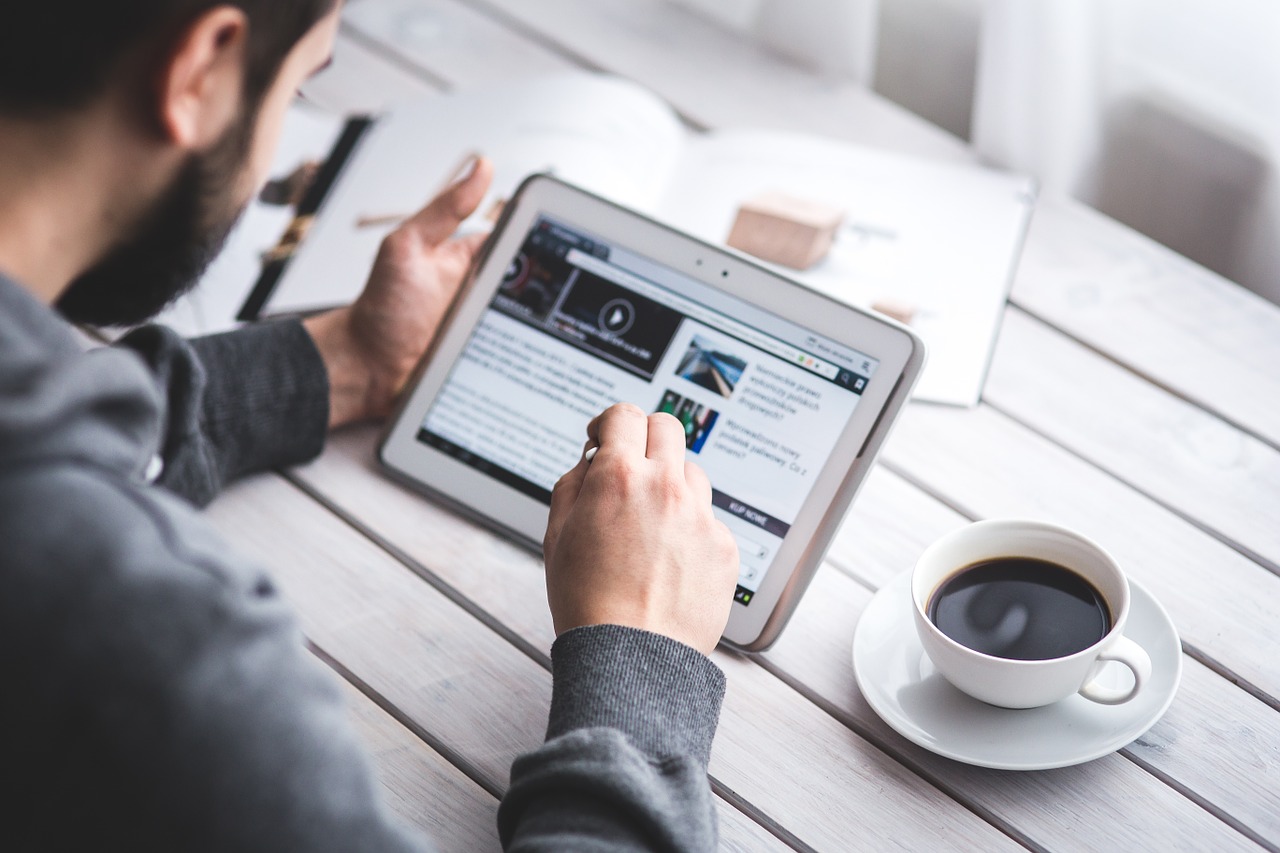 So you've conducted keyword research, optimized every page of your website, and done some basic link building like setting up business profiles and local profiles and submitted your site to directories. While this is all important you know that that's just not going to cut it. No matter what industry you are in, the web is a competitive place. Only so many websites can get onto that coveted first search engine results page. So what can you do to really take your SEO up a notch and improve your chances of getting there? Below are 3 tactics to implement right now:
1. Ramp up Your Content Marketing
Content is a huge part of SEO. After all, without content what is there to optimize? Obviously it takes time and resources to create quality content on a regular basis and that's why many businesses falter in this area. They either don't have the manpower, the time, or even the skills to do it right. In order to really be effective it's important to create a blog and submit content to it daily, submit guest blog posts and articles to industry websites, create videos and upload them to video sharing sites, and create other "link bait" materials such as infographics and free whitepapers, guides, or E-books. Content needs to be taken seriously and content writers should be hired or the work should be outsourced to a trusted writer in order to really give your SEO campaign the boost that it needs.
2. Get Active in Social Media
Social media is no longer just a brand building tool. Social media activity is now a search engine algorithm ranking factor. The search engines rank web pages and web content based on trust and social media signals such as Likes, shares, tweets, +1's and more establish that trust amongst social media users. If content is shared frequently, the search engines take note. Of course, in order to achieve these social signals it's important to create social media accounts and keep them active. There's no use in setting up a brand page and then not using it. Use social media to have a conversation with followers and promote content that they will find useful and that they will be willing to share. While the social media "Big 4" (Facebook, Twitter, LinkedIn, and Google+) are important, there are numerous niche social networks that shouldn't be ignored. In addition, social bookmarking sites can also drive traffic to your website and build your brand visibility.
3. Make Connections
A robust link building campaign aims to create links on related web properties across the web. These links can be created by submitting quality content to industry sites and other industry blogs. Of course, in order to be granted access to these sites it's necessary to build a positive reputation and form relationships with others in the industry or in related industries over time. Take the first step by introducing yourself via social media or initiate a conversation by commenting on one of their blog posts. These relationships are extremely valuable and can lead to new linking and business opportunities over time.
Nick Stamoulis is the President of Brick Marketing, and he writes a weekly SEO column for Daily Blog Tips. Visit the company website to find more about its services, or call 781-999-1222 to get more information.
Browse all articles on the SEO category or check the recommended articles for you below:
13 Responses to "How to Take Your SEO to the Next Level"
Rob

Good tips. As far as social networking goes, I've been using Twitter and Facebook, for the most part, though I've also had some success with Tumblr (every once in a while I'll mention my blog, or post up an image with a link back). But it's not just about getting traffic; it's about building contacts and growing your community.

Ultimately, I think it's best to experiment with various networks, then pick a handful that actually seem to work for your niche and concentrate on those. Otherwise, you'd be spending too much time with underperforming social networks and not enough on your own blog.

I also agree with Derek in that I sometimes forget to leave comments on other blogs, something I've been trying to fix. Oftentimes it's because I don't know what to say.

Lenia

Hi Nick,
Thank you for this 3-step process. It is really helpful. I have a one-month old blog and I try to apply all the methods you describe here. I do not see big results for the moment. I know my blog is too young and I have to insist and be patient. I see your point about social media.
Personally I focus on developing Twitter in order to obtain many followers. What I conclude is that more followers does not necessarily mean more visitors (for the moment).
Anyway, thank you for sharing.

Yiannis Gedeon

Hi Nick,

I udnerstand the value of writting content optimised on the keywords etc but wouldn't it be better if you write blogs for people and not search engines? I mean is it necessary to optimise every single post to your keywords?

One more thing…what is your opinion in publishing your blogs to other industry magazines. Won;t that mess up with Google Panda ranking?

Derek

Great Article. My writing skill is not that good but i tend to just write what ever comes to mind. Anyways, I've gotten more traffic through social media then i have been in the past 6 month's. More and more people are spending hours on social media sites and i'm slowing starting to build up my lists.

One thing that i know i need to work on and been saying this for years and still don't do it that much is post blog comments on blogs. I do respond to blog comments on my blog all the time but i don't do this on other blogs that i am subscribed to. I just read the blog post and send it to my followers but forget to post my 2 cents on the blog post itself. Thinking next year i will make it a goal of mine to communicate more on the blogs that i'm subscribed to. If i get some traffic or a few loyal visitors from that, that would be great. Really good blog post Nick.

Mohamed shajid

Iam always to do social media, so many traffics comes through to my blog, probably I dnt have a good writing skills than you but I wil learn it like shyam. Thanks for sharing nick.

Josh Sarz

Good tips. I agree, social media is getting to be a power house lately. You'll be missing out on a lot if you don't grab that opportunity.

Extreme John

Hey Nick!

Awesome post as usual. I totally agree with your points there. Thanks for sharing another of your great advice. I am looking forward in reading more of your very useful ideas and tips.

Duncan

I like how you just don't say "use social media!" but rather recommend a practical approach like social sites in your niche (forums even). It's all about going where your audience is and establishing a connection =)

Alper

Thanks for useful information, I believe CONTENT is much more important than thought, because, it is the reason for visitors to spend more time…

Edie Dykeman@ElderCare

All three points are very important in SEO, but I agree with Ehsan. Using the Big 4 of Social Marketing helps a lot, but spending too much time connecting with other niche sites could take away from the time we have creating content and building links.

Farming out much of the work helps so that the webmaster can attend to what interests them the most.

I definitely agree with the suggestions re making connections. That is so important in today's online, and offline, world.

Ehsan Ullah

Nice points nick but getting active is social media sites is good if we use just two or three social media sites, But there are many Social networking websites and using all of them needs a lot of time and skills.

Daniel

Some good points, Nick.

It many ways, depending on the niche and the Keywords being targeted, it can become quite difficult for websites to compete.

Concentrating on just writing content may bring in some relatively decent results through the search engines(Organic). Though, for a site to get to the next level, they need to put in a great deal of work in a variety of areas.

Whenever we think we have SEO for our sites worked out, we soon realize just how much more we need to learn(Through more trial and error).

Shyam |Sri Lankan History

Ahh Really rocking thinking. I'm using FaceBook and Twitter, But I didn't use other two. And I use Google+ not for my blog. So Now I need to try that one too. Yeah you right. It's not working when we don't make conversation with FaceBook and twitter followers.

Building relationship is another good one. I'm currently commenting most with DBT. and some other blogs like DBT.

I never tried guest posting. I know my writings still not in the professional level. So I didn't asked anyone to guest post on their blog. But one day I'll guest post. So until that day I'm reading and learning from masters like you. But after that day I don't stop it. because you guys are the greatest ones and experienced ones. So I don't stop reading from you guys.

Thanks!
Shyam
Comments are closed.