How to Use Google's Keyword Planner to Get More Traffic to Your Blog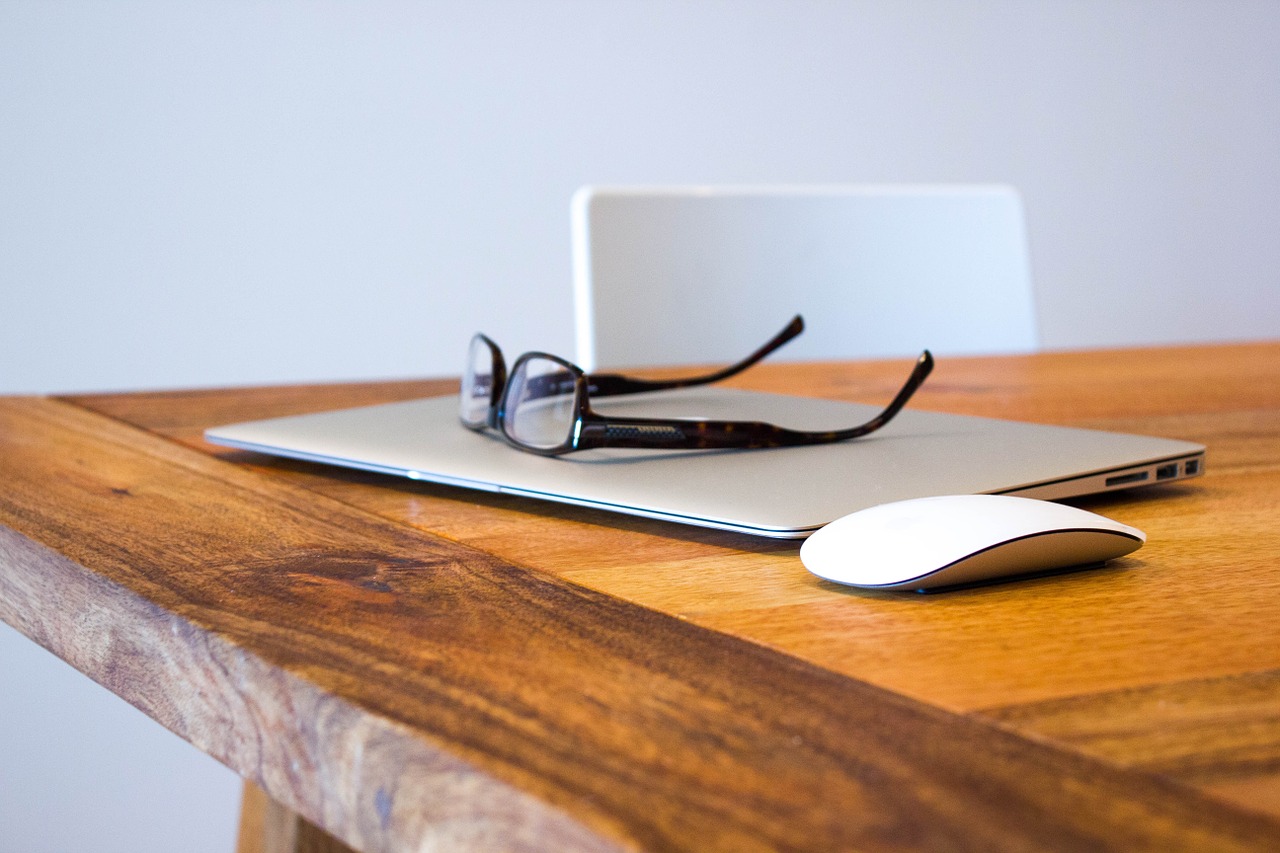 There are a number of reasons why people start writing a blog. Some want to simply get their thoughts out to the world while others use blogs to earn money from things like referrals and Google AdWords.
No matter why someone writes a blog, they always want their work to be seen by as many people as possible. Increasing traffic to a blog is both an art and a science, and there are a number of tools like attractive web design that can help bloggers achieve this goal.
The most straightforward of these is to utilize Google's Keyword Planner to target things that people are searching for and write in a way that optimizes specific words and phrases.
The Basics
The best free way to get more traffic to your blog is to get on the first page of the results that people see when they search in Google. However, doing so can be incredibly difficult for certain keywords, and this is particularly true for those that will make people a lot of money when visitors click on related ads.
Even if people are able to get a blog post on the first Google results page, the location where it appears still matters. Individuals who are searching for something on Google are much more likely to click on the first link that comes up, and the chances of people visiting your page decrease the further down that the link to your blog appears.
Luckily, Google Keyword Planner helps people evaluate what web users are searching for and their likelihood of ranking well. It gives people an idea of the type of competition that they will be facing when targeting certain phrases. In addition, it allows them to search for what are known as long-tail keywords that may be easier to rank for. These are longer related keyword phrases that people search for that other bloggers and website owners may have neglected to write about. This makes it much easier for individuals to get higher rankings and more traffic to their blog.
The First Steps
When people begin to think about the keywords that they would like to optimize for in order to bring more traffic to their blog, they should make a list of the general topics that they write about. Many blogs feature lists of article tags that help keep them organized and direct users to content that they may be looking for, and this can be a good place to start. It's best to try to come up with as many general categories as possible as this may be a big help later when actually looking up keyword competition and frequency of usage.
From there, bloggers should begin to think of keywords and phrases that are relevant to the content that they write. They should make a list of specific keyword phrases that are pertinent to their blog. These can be as long or as short as people would like, but blog owners should try to put themselves in their readers' place and think of things that they would be searching for. They should also keep in mind that shorter and more common phrases can often have a lot of competition, and this makes them harder to rank for.
Bloggers should do some research about what keywords are already bringing in traffic in addition to analyzing those that show up in the related searches suggestion section at the bottom of Google's results page. It may also be helpful to look at what keywords competitors are ranking for using tools like SEMrush. This will allow bloggers to get an idea of what other sites are ranking for and can potentially expand the list of keyword phrases to use in their writing.
Using the Keyword Planner
After people have developed a list of the search based keyword phrases that they think will increase traffic to their site, they can begin systematically analyzing them using the Google Keyword Planner. This will tell bloggers exactly how many people are searching for specific keyword phrases and the number of other sites where they appear. This will give you an idea of what the competition is like for specific keywords and will help you eliminate things from the phrase lists that may be difficult to rank for.
Google Keyword Planner will also show people when phrases are not commonly searched for, and it can give people an idea of which phrases that they probably should not highlight in their blog posts if they are specifically looking to maximize traffic. However, keywords that people do not search for often generally have less competition, so it is often easier for people's blog posts to get on the front page if they use them in their content.
The Bottom Line
Google Keyword Planner can be an excellent search keywords tool to help people increase traffic to their blog by targeting specific phrases. However, people should not forget that the best way to get more visitors is to produce high-quality content on a consistent basis. The Keyword Planner is a great guide in helping people find specific phrases to use, but bloggers should ultimately be focused on increasing traffic by creating a loyal following of people who enjoy reading their work.
Browse all articles on the SEO category or check the recommended articles for you below:
19 Responses to "How to Use Google's Keyword Planner to Get More Traffic to Your Blog"
Mahfuz

Hi
Google's Keyword Planner is very helpfully tips for us . Great article really.Thanks for sharing this information.best keywords to optimize your website best keyword find very help us.

Marian

Google planner definitely can help you find the keywords for your business. But it's only the start, you need to have a game plan to promote your site.

olatz

Thanks for sharing this information. Google keyword planner is my favourite tool for discover a news oportunities for bussines.
Great post!

Xing Zhang

This is great information. I have friends with business websites and have been thinking how they can make them rank higher on search engines such as Google. Owing to the functionality of Google Keyword Planner, I think I must share this great information with them. Good job Google. Always the best search engine.

Toukir

Hi Daniel,

Nice write up.

Google keyword planner is my favorite when it comes to analysing my target keyword choice for the best ROI.

Prakash

Hey, blog was really useful. Got lot of info on google keyword planner. Thank you so much for sharing buddy, the blog is too plain add some attractive images which will make the users to come again.

Alicia

Great article really! I would also add that Google trends is also very good option for bloggers. It may help to forecast people' s interest and become one of the first who occupies the first position in Google 🙂

angon

Hey Daniel,your post is so informational for me.I must follow your instruction for my website.I get some good knowledge about google planner and get traffic for my blog and website.Thanks for sharing this nice article.

Molle

Great post Daniel. Its funny, cause I started my danish blog oplevelserogefterskole.dk a few months ago, for no other reason than because I thought it could be good fun. And because Im going to danish efterskole in August, and then I could use my blog to stay in touch with friends from back home. However, Ive learned that a lot of bloggers do this to attract advertisers and make money. Imo youll need to stick to a some kind of niche or interest in order to do that – at least here in Denmark. I dont personally want to do that, I write about things that happens in my life – like my upcomming new schools, my vacations and Taylor Swift.

siva

Hi Dainel….,
Thanks for sharing your valuable information and your ideas with us.
I have crated one new blog recently but i don't know how to create effectively for readers.After reading this article i got the best knowledge.

James Butler

I do agree on this because choosing the best keywords to optimize your website and blog is the first step. Thanks for the post!

Ramyakannan

Hi Daniel , Thanks for sharing this information. I knew google planner up to pick the keywords and for keyword suggestions, to run the campaign. I gain some more knowledge how to build traffic for our blog .

Akshit Wadhwa

Hey,

Nice article But I suggest that there would be images also to get more readers and viewers attraction and interest into this article. BTW Thanks for sharing such type of great article.

-Akshit Wadhwa

techigyaan

That is a solid article. It makes sense to check keywords before you start writing articles, making sure the articles are natural with a keyword focus. You only have to rank number one for 4 or 5 keywords before you know it you will have some high volume search traffic. Thanks

sangeetha menon

Google keyword planner has always been my savior. However there are times when I have to ahead with gut feel as some of the generic keywords aren't listed down in the tool when it comes to my niche.

SampathKumar

Hi Daniel, Nice post ! Google adwords was very interesting to analyse and use the keyword planner. I am also using this still to find the keywords to boot up traffic.

After reading this blog i gain some more knowledge about on keyword planner.
Thanks for sharing , keeping posting on…

Judy Wright

As an internet marketer, keyword planner is the first you should do to rank your blog and to target your audience. This a nice blog that we should consider. Nice post, Daniel.

M-Minhaj

Hi Daniel,
Keyword research is the first step before writing a content. Because if we make any wrong selecting keyword then it takes much time to recover this mistake. If we want more traffic from search engines we need to select profitable keywords.

Without proper keyword research there is no success in getting good traffic.

Yes, i use Google keyword planner tool to research my keyword. It is a great tool where we can get valuable information easily.
Definitely this article is very helpful for every bloggers. It's worth to read such kind of an informative article ,Daniel!
Keep it up!

Have a nice day!

Shamsudeen

Hi Daniel,

Nice write up.

Google keyword planner is my favorite when it comes to analysing my target keyword choice for the best ROI.

I have been using it since I started online and ccan't find any alternative free option equal to it.

Thanks Dan, nice reading your post.
Comments are closed.