4 Steps to Increase Your Blog Traffic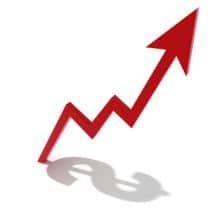 One of the most common complaints that I hear from bloggers is the fact that no matter how hard they try, they can't grow their blogs past 100 or so daily page vies. Those early days are indeed the hardest, because you need to put hard work in without the certainty of achieving results.
If you are in that same situation, here is a simple strategy that will certainly increase your blog traffic and make you break the 1,000 daily page views mark. In fact, the strategy could be used even if your are already over that number but have reached a traffic plateau lately.
Just make sure to execute the 4 steps as planned and to spend the two hours and a half every day (obviously if you have more time available you can expand the time spent on each of the four steps proportionally).
First Step: Killer Articles (1 hour per day)
Spend one hour brainstorming, researching and writing killer articles (also called linkbaits, pillar articles and so on).
Notice that your goal is to release one killer article every week. If that is not possible aim for one every 15 days. So the one hour that you will spend every day will be dedicated to the same piece. In other words, expect killers articles to take from 5 up to 10 hours of work.
If you are not familiar with the term, a killer article is nothing more than a long and structured article that has the goal of delivering a huge amount of value to potential visitors. If you have a web design blog, for example, you could write an article with "100 Free Resources for Designers". Here are some ideas for killer articles:
create a giant list of resources,
write a detailed tutorial teaching people how to do something,
find a solution for a common problem in your niche and write about it, or
write a deep analysis on a topic where people have only talked superficially
When visitors come across your killer article, you want them to have the following reaction: "Holy crap! This is awesome. I better bookmark it. Heck, I better even mention this on my site and on my Twitter account, to let my readers and friends know about it."
Second Step: Networking (30 minutes per day)
Networking is essential, especially when you are just getting started. The 30 minutes that you will dedicate to it every day could be split among:
commenting on other blogs in your niche,
linking to the posts of bloggers in your niche, and
interacting with the bloggers in your niche via email, IM or Twitter.
Remember that your goal is to build genuine relationships, so don't approach people just because you think they can help to promote your blog. Approach them because you respect their work and because you think the two of you could grow together.
Third Step: Promotion (30 minutes per day)
The first activity here is the promotion of your killer articles. Whenever you publish one of them, you should push it in any way you can. Examples include:
letting the people in your network know about it (don't beg for a link though),
letting bloggers and webmasters in relevant niches know about it,
getting some friends to submit the article to social bookmarking sites,
getting some friends to Twitter the article, and
posting about the article in online forums and/or newsgroups.
If there is time left, spend it with search engine optimization, social media marketing and activities to promote your blog as whole. Those can range from keyword research to promoting your blog on Facebook and guest blogging.
Fourth Step: Normal Posts (30 minutes per day)
Just like a man does not live by bread alone, a blog does not live by killer articles alone. Normal posts are the ones that you will publish routinely in your blog, between the killer articles. For example, you could publish a killer article every Monday and normal posts from Tuesday through Friday. Here are some ideas for normal posts:
a post linking to an article on another blog and containing your opinion about it
a post informing your readers about a news in your niche
a post asking a question to your readers and aiming to initiate a discussion
a post highlighting a new resource or trick that you discovered and that would be useful to your readers
While killers articles are essential to promote your blog and bring new readers aboard, normal posts are the ones that will create diversity in your content and keep your readers engaged.
Recommended Articles for You
190 Responses to "4 Steps to Increase Your Blog Traffic"
aswin

This is Nice
A time table for bloggers to get succeess
I am sure if someone really follows for 1 year REGUALARLY
he will be king in thir own niche
nice one Daniel

Sam Patwegar

'Killer Articles' I like that term, ofcourse such articles do get results and the reader is able to see the amount of effort and research that has gone into writing the article (like I do on this website).

Ram Gatchalian

Newbies will definitely be benefiting from these tips that you mentioned. Mostly, motivation dries up when the result that they are expecting is not being met in a short span of time. But in reality, the starting phase will always be the hardest.

I posted an article on my blog relating to my experience when I was starting up as well and I still consider myself as a newbie until now as there are still tons of things to learn about blogging.

But I am steadily catching up and amazingly impressed on how my traffic is rising. It is not a feat that can happen overnight and lots of work needs to be done.

This article is worth my time reading. Thank you.

Rison Simon

Thank you Daniel. This helps me to organize my day. Because it becomes difficult for me to find a start.

eTipsLibrary

I think i am missing some strategies, Tha.ks for such a great post

Paula @ Dog Diabetes Info

Daniel, thanks for the great article. I have several sites and blogs that don't get too much traffic so I will implement your suggestions.

Daveson

Hi Daniel

Did anybody else wonder whether this article is one of those killer articles mentioned or not? 🙂

Shayari

Thank's for this great advice to increse traffic.
But will you tell me that how much time i will have to spend on a blog to be sucessful blogger .

Lauren

I have a brand new blog, and am so happy I found this article! Thanks for sharing these great tips! I'm sure it will be quite a while before I come anywhere close to 1,000 views per day (and I was excited about 40!), but I plan on using your advice to get closer! Thanks!

Caroline Engstrom

Hi, Thanks for the tips. I new in this industry and I have been looking for the ways of increasing my blog traffic.
I'm glad that I came across this article. It is really great ideas put together and some tips were really new to me like writing killer articles.
I'm going to work on it and I hope I'll visit here again with my testimony.

Again thank you so much!

Caroline Engstrom
Gothernburg, Sweden

Josh Woollen

What a great article. With the booming rage of social media and how important it is to get on board. This article helps new business owners such as myself where to keep a hold on things.

Thanks for the great article.

Andy

Its a great brainstorming idea! It works!

Michel Maling

Great post. I find article marketing works wonders. In fact I have now joined an article submission site that sends different variations of your article to many different sites. Since doing this about two months ago, the visitors to my blogs have doubled.

I think the trick is to write about eight good articles per blog per month, and then of course get them out there for all to see.

George Thistle

Really good stuff. I'm just about to start up a loans blog, so this is really useful to get me started. Thank you

Lauren Crilly

Interesting Daniel because we have discovered something recently. We have been writing long blog posts (800+ words) about once a week for the past 12 months or so. However, it was getting difficult so we decided between the three of us to each submit a short (min100) word post a day instead.

We feel it helps us more because we don't have to over elaborate and the best thing about this is that our natural search rankings have improved massively.

I guess the point I am trying to make is that every case is different and what works for one, may not work for someone else.

Ben

Thanks Daniel. I think we all know about these strategies (at least we have heard about them…). The only problem is (at least with me) that I didn't have all them summarized and I didn't know know how much time I should dedicate to each of these tasks…

George Thistle

Great tips, thanks Daniel – I will be trying these out on my new blog.

I find links on comments pages such as this are also a great help!

Arikkira

Thanks Daniel for your tips.. A killer article is the king. I believe it. And I always try to write one in my blog. But I find there are some sites that even do not have any valuable posts inside according to my opinion but have high traffic… It made me curious how they could do that.

Sam Parker

We have set out this summer to create the best UK Holiday prize draw competition site for our sponsors and now understand the difference in the articles we should be writing. We really like to write killer articles and now we see that we need to write more normal ones as well. Thanks

George

Thanks Daniel, This is quite important for us newbies to understand how artice can be a good bait.

munawar am

the domain name dailyblogtips have been directly invited traffic outside 4 tips above.

Roderick – Professional SEO Services

Nice blogging tips! I have been wanting to increase my readers. I guess I have to focus more on writing articles for blog content instead of doing other stuff…

I was always writing killer articles but disregarded normal posts.. this will be corrected soon.

Phil

So in the second step the author writes…

"commenting on other blogs in your niche"

Perhaps this is why there are so many comments on blog posts now that just reiterate what the author has said in the article and shout out how much the article has helped. This to me just seems like spam and I don't think it really helps your brand. If comments aren't constructive, if they don't add to the conversation, don't make them. Even comments require some real time and effort.

Look back at the comments on this article and see how many actually help clarify or expand on the information in the article. There are a few but the signal to noise ratio is very low.

The bottom line is that if your comment isn't informative or help others in some way, it is unlikely they will visit your website from the comment you leave so your time would be better spent elsewhere.

Fritz lorenz

Great Info Daniel,

It seems consistency is a big part of getting that traffic level up…
no work = no traffic

Margaret Adams

There are lots of sites that tell you what you need to do to succeed.

It's more helpful to have some indication of time needed to complete the necessary tasks.

That's what I like about this post – it helps me to budget my working time. It helps me to be realistic about what I can and can't hope to achieve in the time I have available.

Thank you for the advice.

Eddie Gear

Thanks for pointing me out to this article. My blog theapptimes.com is just a 2 month baby and I've been looking around for ideas to get more viewership. I think you've hit the nail on the head with 4 simple yet brilliant ideas. While these 4 points suggest efforts of an hour or half hour each I'm sure that in the initial stages of the blog at least, the effort will be much more. But I believe this is a great way to get started.
Thank You!!!

Jean

Absolutely spot on with all you have said. Strangley enough though, my site offers 3 of the tips you have given
1: Promotion
2: Networking
3: Normal Posts.
A service that we offer bloggers and writers for free, something to give back to the community.

Very nice Daniel, as always a pleasure to read your articles!!

girish

Piller article is a great idea , but it would be tuff to write one per day. Now a days twitter and face book help a lot to cross 100 post per day limit ..

Aaron Torng

Daniel,

This is a KILLER article! It was great information from beginning to end. Does it really benefit your blog if you post non-killer articles though? I feel like it would be a better use of time thinking of additional killer article ideas rather than spend time writing mediocre "fillers".

Thoughts?

Ronak Muchhala

Thanks Daniel 🙂

A very sweet article. I Really loved the idea of killer articles. Thanks. Keep it up:)
Comments are closed.