Open Discussion: What is Your Favorite Web Hosting?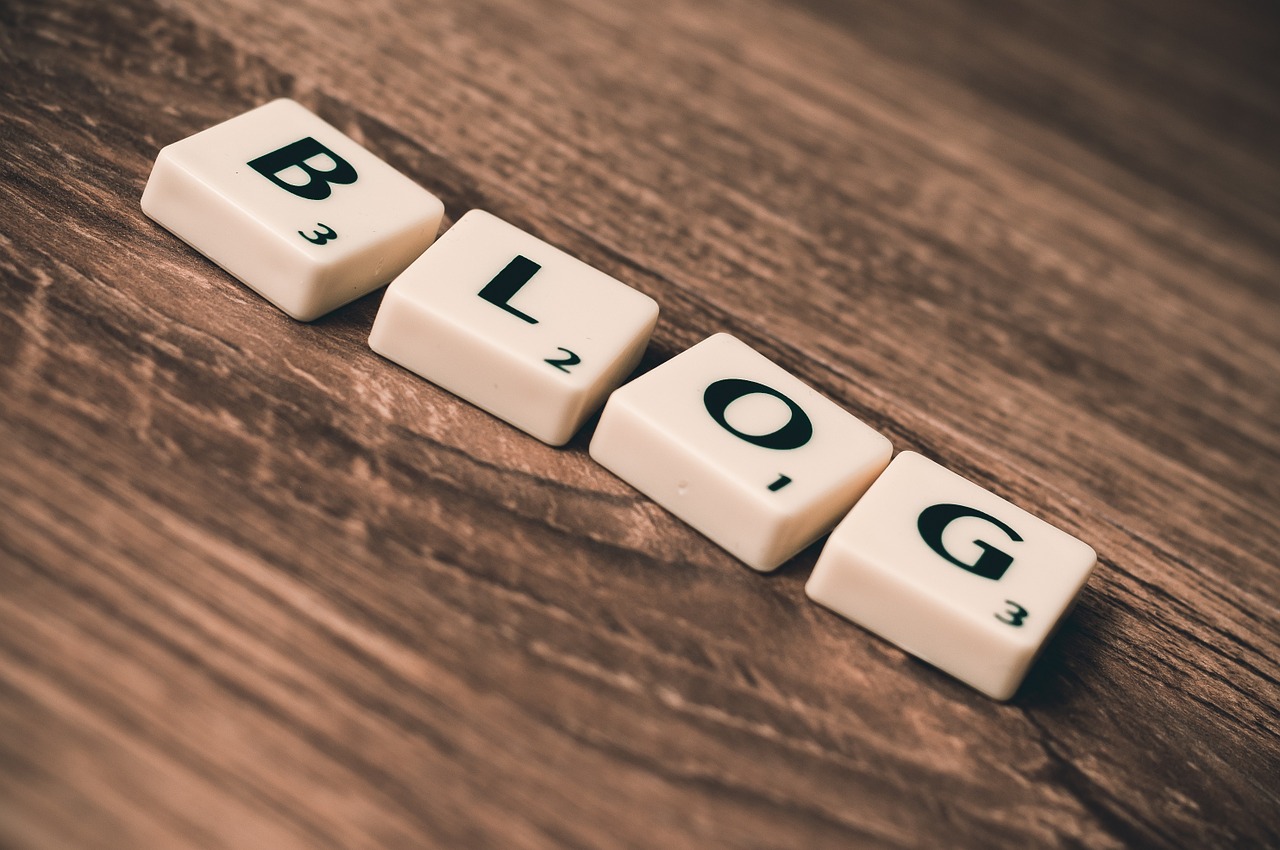 Like it or not, web hosting is a vital part of any website. Reliable and fast hosting will give your readers a much better user experience, and they will be more likely to return in the future. Slow hosting with frequent downtimes, on the other hand, will not only annoy your visitors, but it might also harm your search engine rankings over the long term.
In the past I have already written about how to choose a good web hosting, and personally I believe that bandwidth, disk space and price are secondary factors.
Why? Well, it is very hard to burn even 20G monthly with a blog, so you are just kidding yourself if you think you will make a great deal by purchasing a hosting plan with 3 Terabytes of monthly transfer allowed. The same point applies to disk space.
In reality choosing a plan that offers such huge bandwidth and disk space limits is usually a bad idea per se. That is because in order to be able to offer that, a web hosting needs to jam hundreds if not thousands of sites on a single server. And when you do that you can say goodbye to reliability.
I have already been a client of many different companies, and here is my feedback:
GoDaddy: It was my first hosting company. I was a total beginner, so I had no clue what I was looking for, and the prices seemed pretty good. Needless to say that as soon as I started learning the stuff I realized that their plans sucked. I still use GoDaddy as a domain registrar, but I would stay away from their hosting services.
Yahoo!: After leaving GoDaddy I decided to give Yahoo! a try. They have a big name on the Internet, so I was expecting to find good stuff, which I did partially. The server speed and reliability are pretty good at Yahoo!, in fact one of my sites is still hosted there, and over a period of almost two years I never had any major problem. I said partially, though, because they operate with Windows machines, and that is a big limitation after you discover the wonders of the Linux world. (Update: Yahoo! migrated to Linux and Apache servers, so do not consider this last point)
Dreamhost: As soon as I started creating more sites I thought that I needed an account on a hosting with unlimited domains, huge bandwidth and huge disk space. Dreamhost was offering that for $7 a month, so I didn't even blink before signing with them. Unfortunately this turned out to be an awful deal. Daily Blog Tips was hosted there on the beginning, but after a couple of months I was forced to move out. The servers were terribly slow, and downtimes would happen every other day.
A Small Orange: When I moved Daily Blog Tips out of Dreamhost I decided to go with ASO. I had heard pretty good stuff from friends that were hosted there, and they were not overselling. The first months went pretty smoothly. Their servers are very fast and customer support is good. After some time, however, I started to get frequent downtimes, and at times my site would start displaying blank pages. I used to recommend ASO to a lot of people, not anymore though. For the last four months I have been trying to solve these problems, but without any success. If things keep at this pace I might need to move Daily Blog Tips again soon.
Doreo: Well Doreo is my sponsor, so I don't want to sound biased, but I decided to propose a sponsorship deal to them only after I was client. When I opened Daily Writing Tips I decided to try them, and the reliability was amazing. The blog has been hosted there for over 8 months, and I think it had some 20 minutes of downtime over that period. A confirmation that I really like them is the fact that I decided to go with them even for Daily Bits, my newest blog. Combined these two blogs have been on the Digg front page seven times already, and the servers managed it quite smoothly. In order to be impartial, I must say that Doreo also has some limitations, like only one SQL database per account and the inability to run some scripts at server level. So far they have not affected me though.
Anyway these are my personal opinions, and this blog is democratic. What is your favorite web hosting and why? Did you have a bad experience with any company in the past? Speak your mind!
Browse all articles on the Web Tools category or check the recommended articles for you below:
95 Responses to "Open Discussion: What is Your Favorite Web Hosting?"
Justilie

I have been using Pair.com for about a year now. Amazing customer support and reliability. They are not the cheapest – yet you get what you pay for.

Anthony Lawrence

Well, this is very much on my mind right now.

I've been with Peer 1 for many years now (well, they bought out the folks I started with but as far as I'm concerned I've been with the same people since 1997).

I tried oneandone a couple years back, was not pleased.

Recently, I'm actually thinking about bringing it in house: see

shy guy

I just like using hosting that related to my country..
Why ??? Coz it easy for me to communicate with provider…

I only using pay hosting for my personal blog that using my language..

Daniel

Good stuff bhavesh. And yeah the traffic plays a major role on the final reliability of the server.

bhavesh

I rate following companies after read their reviews and experience on some.

Choose Following following Shared Hosting:
1. MediaTemple: (Below 80-100K PageViews) 20$ USD/PM (Experienced)
2. BlueHost: (Below 35-40K Daily pageviews) 7$ USD/PM (Experienced)
3. DreamHost: (Below 30-35K Daily pageviews) 7$ USD/PM (Never Used)

Choose VPS or Dedicated server if you have over 100K pageviews Daily
I don't have any experience about VPS
For Cheap & Reliable Dedicated hosting
1. LayeredTech (LayeredNOW Servers Under 90$ USD)
2. ThePlanet (Under 90$ USD)
3. MediaTemple (Virtual Dedicated Under 50$ USD)
4. Mosso (RackSpace Company offering same service as MediaTemple Grid Server, Costly but reliable)

If you are looking premium hosting with ultra high traffic and don't care about $$$ then go for following:

1. Rackspace.com (Major Portals Under 500 Alexa rank are hosted on RackSpace)
2. LayeredTech
3. Peer1

bhavesh

Hey Denial,
Please Request all commenter to provide following details about their sites:

URLs
Daily page views or visitors,
How Much sites hosted in account?
Script or blog platform (like wordpress, typepad or other)
Hosting Prices

Many commenters here have good experience with their hosting companies, my be they have lower traffic then others, because of low traffic, they don't facing any server problem.

Hosting experience is depend on site traffic, So its very important to know site traffic before know their hosting experience.

Bhavesh
http://www.thehindimusic.com
http://www.hotstockindia.com
http://www.shelinks.com

Ravi

Gotta echo Chris here, 1and1 convert to MediaTemple.

I started way back when with GoDaddy's simple 3 years of free hosting package, and added a paid year after that was up — that was one painful year. More than anything, the fact that databases aren't stored on the same server meant lots of latency in apps like WordPress that are dependent on a database.

I switched over to MediaTemple a few months back, and I'm pretty happy with them. Now I get 100 databases instead of 1, and the grid-server appears more reliable. Also, the support is fantastic — I get a person on the line within 30 seconds when I call MT, but when I called 1&1 to cancel, they put me on hold for 27 mins before I talked to a retention specialiast — not exactly an ideal experience when you're going to want to convince me to stay.

Anyhow, I'm a MediaTemple-hosted, GoDaddy-domains, kind of guy. Looking at Mosso for my web design side business (hosting client sites), anyone got anything to say either way about them?

The Net Analyst

What is a reasonable price to pay for a decent hosting service?

I was just experimenting with my first website when I set up an account with 3ix.com for 12 bucks a year, but my site goes down for 15-20 minutes here and there in addition to a server crash several months ago that took 24 hours to fix.

Their online help is good and a little down time for extremely cheap hosting is worth it for me since I only get a few hundred hits per day. I also get 10 gigs of bandwidth per month and you can get unlimited bandwidth and host multiple websites for a few more bucks.

Chris Thomson

I host with (mt) Media Temple. I use one their (gs) Grid-Service. I've been very happy with them. I get 1TB of bandwidth and 100GB of storage. I can understand I obviously don't need 100GB of storage and 1TB of bandwidth for a simple blog, but it's always nice to be able to put out a 5MB file, to 10,000 people in a day (like the Digg effect), and not having to worry. http://mediatemple.net

I had a really bad experience with 1and1 web hosting. Lots of DB latency, which completely crashed my WordPress site, and 1and1 assured me, that it was the content trying to be displayed. It wasn't, I didn't change the DB pulls at all! That's just one thing. Trust me, there's many more reasons why not to use 1and1 for web services.

Ritu

I have used Media Temple before and am planning to use it again. They have provided me with the best web hosting services!

Armen

Note – The above comment is a real testimony to what happens when you type and watch TV at the same time!

Armen

Ah…the never ending debate.

Although I've had one or two very brief issues with midPhase, overall I call honestly recommend them. They are very quick to respond, and extremely friendly, which is a rare.

I've been testing MediaTemple for a few months, and I haven't been overly impressed. They are ok, but I'm just not sure their grid-server is all it's cracked up to be.

I used to be able to recommend IXWebHosting, but not now. I've completely severed the account I had with them.

On another note, I'd just like to say your site, Daniel, is a real credit to your hosting. It's the fastest loading WordPress blog I visit, and I visit quite a few.

David Zemens – 1955 Design

I use goDaddy for my registrations, but opt to use HostGator for my hosting. They have proven to be cost effective, reliable and have *terrific* customer service – usually instantaneous.

girlrobot

I've been using jet net hosting for a little over a year now (on 2 sites) and i must say their customer service is so great! i've had little downtime and the minute i have any problems, they are willing to work with me ASAP to fix it. totally recommend them!

Michael Aulia

Lunarpages FTW! Have been with them for more than 4 years and had signed up about 5 web sites
Put a review about them weeks ago here

PJ

I've been around the houses with my hosting over the past few years. I started off with ehostpros.com, who were actually not too bad.

Then I decided that I didn't need to pay so much for a basic web host, so I transferred to freecpanels.com who offered free hosting after a $5 fee.

After some time my blog started to exceed the constraints of the free package, but I wasn't happy with the company's general level of support so I switched to totalchoicehosting.com. They seemed to be a great company in many ways but I didn't like the fact that they wouldn't allow you to host more than one domain per account, so I moved to my current host, Hostgator, with whom I'm very happy so far.

Nick

I've been with Hostgator these last few months and must say: "WOW". uptime has been 100%, interface is easy, support is great.
+1 for Hostgator. 😉

theWild1

I like hostmonster. It has great support and it is the one I use.

Øyvind

I used Domain Maniac, my (and my family's) domain were down several months and they didn't let me transfer my domain. I had to buy a new one. Last week a great registrar helped me and managed to force them to let my domain go. They made me decide that I will never buy (or use for free) hosting in US.

Matej

I have pingdom.com for monitoring my site, which I got for free ( thanks to Daniel for mentioning when they were offering 1000 Free Accounts 🙂 )

@Dan Wolfgang

I would agree with you and Daniel but that's how they explained me, here are exact words:

"20,000 views a day on a wordpress blog with the delux plugin is a lot.. way more than a shared server can handle. 🙁 25% CPU usage is way more than average…… it could just be general traffic"

I really don't know what caused such CPU growth…. I'm not running anything unusual on my blog. Anyway, I will talk with them before new tv season starts.

Madhur Kapoor

I prefer Bluehost . Its been doing well for me.

How To Tutorials

Stay away from MidPhase/AnHosting. I was not informed that database server was being worked upon and that I should back up (a lesson learnt the hard way) and I lost many valuable blog posts.

Ref.: http://www.midphasetalk.com/showthread.php?t=8104

A great free web site monitoring service is

Graham Smith

Interesting and useful post, again guys!

I have not had any bad experiences per sai, but not great. Up and till Christmas I was with 123-reg, a long time customer, but jaded with the service. Especially the tech support, which I remember I seemed to be needing to access quite a lot, especially to do with email.

I am all for good user experiences, and 123-Reg in my mind sucked. The website is just awful, even now on Firefox, the layout breaks which really does not do overall impressions any good.

Over christmas a friend recommended a relatively unknown hosting company, at least to me anyway.

York Networks in England, Im from England by the way. I haven't look back since. I can assure you that I don't get any payment for being so enthused about them, I am genuinely so pleased with how things have turned out, and to not be a HUGE name in HOsting, at least compared to BlueHost and DreamHost, the fact that they offer such personal and attentive service is invaluable if you are basing your career on their services.

I can categorically say they have helped me enormously over the last month whilst I moved all my services to them. Set up new domains and more importantly, they hold your hand during aspects that may be unfamiliar to you.

Although I haven't once called them on the phone, I Know my detailed emails WILL be replied to with equally detailed responses. I use these as references as some of the answers are just beyond me understanding. 🙂

At this point I made the choice to go with WordPress. The help that they gave me, and still do is just incredible. Very detailed walk through emails when I am struggling with some particular aspect of PHP of MySQL. I just wouldn't be so advanced in my progression had it of been with 123-Reg. Part of the reason why it has taken me so long in the first place.

It is rare to get this with larger companies, so personal. And because it is, they know where I am at any one point, they are now very familiar with my needs and level of expertise.

Maybe this sounds like a blatant plug, it is and it isn't. It's just rare to find such awesome service amongst all the big names. You may not get all the freebies that you seem to get with some of the other services, but who cares. I have a reliable and decent hosting plan.

No problems yet. Even when I had a issue with the fact that they did not have mod_rewrite, they adapted a plugin and filter to enable me to have 'fully friendly permalinks' with my WordPress Blog… now whats what I call service.

So no problems leaving 123-Reg at all.

Hope this helps.

BLOG SIGNATURE
Graham
ImJustCreative
"On: Creativity within Life"

Jeba

I was with hostingzoom and recently moved to Dreamhost. Dreamhost seems pretty fine to me.. Till now not much complaints.. Well to be precise no company can guarantee you a 24/7, 365 days uptime!! Practically it is impossible..

Well if take even big sites like even youtube was down for sometime earlier.. 😉

How To Tutorials

Daniel, It is high time you switch hosts. I noticed that your blog has been down for almost half an hour now.

I've been w/ DreamHost since June 2006 and experienced nothing but fantastic and excellent service.

Here's some info on how one can get max. possible discount at DreamHost:

Daniel

@cchrissy, most hosting companies will not tell you their uptime in general, let alone specifically for your website.

You need to have an external party service to monitor that. My favorite one is pingdom.com, but there are other ones available (even free ones).

Dan Cole

Another options some of us can go with is self-hosting. I converted a old computer into a Linux server. The operating system I picked manages my network, updates, and hosting abilities. I also have a second computer that can be switch over to a web server if I run into server problems and I have a friend with his own quad-core server if I need to balance traffic loads from my server or redirect my traffic if I'm having network problems. To note, I'm never had server problems and rarely have internet down time.

This self-hosting can seam complicated or risky, but I manage it all with a click a one button and a simple form. As for riskiness, I've set up a simple, but effective system to keep my website up. The servers are free hand-me-downs, but run faster than the average persons computer. All I have to pay for is electricity and internet access (which I need anyway). A big benefit is, is that I will never ban me for using too much CPU or whatever.

bhavesh

Hey Denial
That's great post to share your hosting experience, it will be very helpful to beginner bloggers and those bloggers who are facing hosting problems.

Now I share my hosting experience:

I had started blog for just learning & experimental use, That time I don't know much about hosting. even I hadn't know about domain parking.
I think it would be better to purchase hosting package from local company from my city. They give me 100 MB Space, 5 GB bandwidth, 2 Email, 1 MySql, 1 Domain Parking at 125$ USD
They promise me that your site can handle huge traffic without any downtime, they are using dedicated server from ThePlanet, with having over 2000 sites on 1 server, It have average speed with lots of down time, I think they don't know to manage server correctly.
After optimizing SEO, My Blog started to receive lots of traffic from Google and Yahoo. Because of heavy traffic, they started suspend my account frequently, My blog was hosted on their server for 2 months, then i tiered to downtime and account suspend problem. But I learned many thing on that 2 months experience. I think, I Now I don't need any technical support in future, then I think to change my host.

I was looking for a good host which can handle more traffic with good speed, more bandwidth and reliability. I started to surf web hosting reviews on review site and forums, There are 4 companies suitable for my hosting needs.
1. BlueHost
2. HostMonstor
3. DreamHost
4. Hostgator

I was finding best platform to host wordpress, After read many reviews on website, BlueHost reviews are allover perfect, then I show BlueHost on WordPress official website, WordPress's 1st Recommendation is BlueHost, Then I find one friend who is hosted with BlueHost, I ask him about BlueHost speed and reliability, he told me that he had Fantastic Expriance with BlueHost, he does't have any downtime for last 1 year, and he is also runing wordpress
after getting good review, I decided to switch host to BlueHost.

I register with new domain (free) and pay thought Credit Card, My account was instantly activated, Signup process was very easy as we create E-Mail Account on Yahoo. I pay charge for 12 Months. They provide me 300 GB disk space, and 300 GB Bandwidth, its enough for my blog, 2 months ago i was facing "Over CPU Usage" problem, bluehost was stopped my account for some time (10 Minutes), But now they upgrade their server, they are using same grid server technology like mediatemple. My blog have daily 25K page views on my popular blog http://thehindimusic.com

Overall BlueHost is excellent choice, Its using CPanel 11 with Lots of extra futures using AJAX, Its No. 1 Host in many review sites.
Service is same like VPS, If you have heavy traffic blog (under 35-40K Page views) you don't need VPS, Just signup with BlueHost and express your self.

NasirJumani

I am a new kid to blogging and thats why do not have any prior experience with webhosts. Now I am using my first web hosting service named tophostingcenter after winning a 1year free domain and hosting from them. I am using thier service since 20th of november and can say that It is the best web host I can get. When my hosting period ends on 20th nov 2008, I will surely buy paid hosting from them.

Carol

I have been using http://www.myhosting.com for over 5 years and have not had a problems with. They have online chat support and 24/7 phone support.

They have recently started marketing to the novice user with a web site builder program and 1 button install for WordPress. (Nice for the Computer Illiterate or newbies who want to get a site up and going quickly.)
Comments are closed.