Why My Blog Gets No Comments?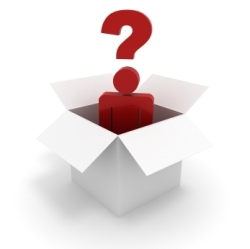 This post is part of the weekly Q&A section. Just use the contact form if you want to submit a question.
Farrhad asked:
I have noticed that on almost all your posts you have dozens of comments coming in. How do you do this? I get an average of 11 comments (but most of them are from my friends)
This question seems to pop up every once in a while. First of all let me tell you that an average of 11 comments per post is a very good number, even if those comments are coming from your friends. I would say that 80% of the blogs out there average less than 1 comment per post.
I just checked my numbers on the Dashboard, and Daily Blog Tips has an average of 30,2 comments per post. You ask: How do you do this? Well, it boils down to two things mainly:
1. Growing the blog as a whole
2. Building a community around it
Let's talk about each of them individually now. By growing the blog as a whole, I mean that you should focus on growing the reach of your blog. This involves:
increasing the quality and amount of content that you have available on your blog
increasing the traffic levels (daily uniques and page views)
increasing the number of RSS subscribers
increasing the number of backlinks and domain trust
Why one should focus on growing his blog as a whole to receive more comments? Because this is a numbers game. Some topics will naturally generate more comments than others, but overall only a tiny fraction of the people that will be exposed to your content will take the time to leave a comment.
This is a fact. On some blogs this fraction will be 0.1%, on others it will be 0.5%. But as you can see the number is be damn small no matter what. So the first thing that you can do to get more comments is to get more people exposed to your content.
Suppose you receive 1,000 uniques daily, and that on average 0.5% of those visitors will leave comment. If you write one post per day, this translates into an average of 5 comments per post.
Now imagine after 6 months you managed to increase your traffic to 10,000 uniques daily. Even if the fraction of people commenting remains fixed at 0.5%, now you would be receiving an average of 50 comments per post, without implement any tricks.
As you can see the first and most efficient way to increase the number of comments you get is to increase the overall reach of your blog. Most blogs get very few comments because they also get very few visitors.
Apart from growing your blog, though, you can also influence the number of comments you will get by trying to build a community around it. How do you do that? By interacting directly with your readers and by making them feel part of your blog. Here are some practical things that work in this direction:
ask questions to your readers
use their answers on your articles
link to the blogs of your readers
engage in discussions that your readers care about
use polls and other interactive widgets
answer to the comments
answer to the emails
share your personal experiences
write in the first person
tell stories that your readers can relate to
connect with them on social media
All those actions will bring you closer to your readers, and vice-versa. When you make them feel part of a community, they will be more likely to put laziness aside and to take some time to talk with the other members of that community.
But then again, you need to have visitors in place before trying to create a community around them, so making the blog grow as a whole is always the first step.
Do you have any other tips for increasing the number of comments on a blog?

Browse all articles on the Q & A category or check the recommended articles for you below:
53 Responses to "Why My Blog Gets No Comments?"
Scott

I couldn't tell how many people (if any at all) visit my site. These are certainly great tips.

I don't have much content and haven't been very consistent with updates.

Any ideas how to track unique hits?

indemnifying justice

I had no idea users/visitors could be influenced to post a comment on a blog post, and i'm pretty impressed by your suggestions, especially "use their answers on your articles".

The Bogside Artists

Interesting,
The notion that all you need is something interesting is a complete fallacy. Our blog is top of the list when it comes to that but …….

Trevor Mayes – The New Age Blog

I have two tips that invites comment and improves links

Be controvertial without being being rude or offensive so as to entice a differeing opinion.

Always reply to invites to comment on other peoples blog it will get you an important link back

Tampa Auto Accident Lawyer or Tampa Car Accident Lawyer

I feel a way to get comments you have to write about something that just blows the reader away, for example lets say people are talking about the new madden coming out write a blog about that a give helpful hints and tips and comments will start rolling in. you just gotta take your time and find something you think is interesting and you think someone else will find interesting its hard work but it pays off.

medyum

Great article.I moved my blog around alot the first few months (not knowing any better) and had NO comments at all and lost most of my subscribers on the process.

Jay Shultz

I just stumbled in and found dailyblogtips dot com doing a search on google. I just want to say thanks for these tips posted and this website and the comments were very very helpful. Thanks peeps

Dare

It's hard so far. I get an average of 250 visitors per day. One peak day I had over 600. The problem is no one is leaving comments even when I asked politely, I think.

Now I am even offering a free gift, still, no take.

Suzanne

My posts that generate the most comments are oon the topics that I call "low-hanging fruit"- I mean, the ones that are easy to commen on. There are two kinds: the posts that are just cute, and then I get comments like "Cute!" and the ones that make people angry, and then I get vitriol. When I spend a lot of time carefully crafting a post, even re: something I feel passionate about, I get no comments.

Robert

The hardest thing seems to be increasing visits. I have put my blog in every directory I can find and to no avail. I think my content is good but that's a subjective thing and without comments its hard to tell. I may be worrying to much my blog is less than a month old but I'm obsessed with getting more traffic. Its not a money or numbers thing with me I just love the exchange of ideas. Great post thanks.

Austin

Thanks for the tips. I'm going to try to adjust my blog.

Groucho

Thanks for the useful article.

Earning, Blogging, Tips and More

I believe comments are one way of telling if a blog is doing well or not. New blogs may have to work that part a bit mostly (like mine). But when you've become part of a community, comments will start flowing in.

Fletch

It appears that one way to get a lot of comments is to blog about blogging and every now and then tell your readers are great way to increase your readership is to comment on other blogs. Low and behold!

I don't know what proportion of the readership of your average blog (rather than a bloggy blog) also have blogs of their own but I'd guess quite low. However if you look at the comments they are almost all linked to some blog or other sugesting people are not posting to join in the chat but to draw traffic to their own site.

Goldie

Great post, I've only got something like 13 comments on my blog and 33 posts, really do wnat some more, will try to implement some of your tips ASAP, thanks!

Associate Money

I have tried questions on my blog but do not have many visitors or comments yet.

freewarecorner

This is a very good article.
I suppose a majority must be facing this –
1. of no traffic and 2. obviously no comments.

Jen

Great- thanks. Now only 1000 other questions….. 🙂

Dennis Edell

Jen – if it's a legitimate PB you should. it means someone is linking to you. 🙂

Jen Patton

This may seem like a really stupid question…. but in line with this post… almost embarrased to ask

Are you supposed to approve pingbacks as comments? I see them on some blogs but not on others, especially the heavily commented ones.

Thanks!

Blog Expert

Probably because you do not have enough traffic or people feel like they're their opinion isn't needed.

Amber Glow Photography

Many thanks for this and the site as a whole- I have recently started a blog and am finding it daunting the tips on here should help me a lot.

newbiesblogger

Nice tips, I'm also have same situation to develop comment on my blog, so to work more to increase traffic
Comments are closed.