Where And How Can I Sell My Blog?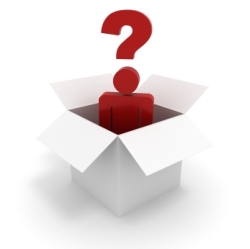 This post is part of the Friday Q&A section. Just use the contact form if you want to submit a question.
KT. B. asks:
My boyfriend and I started a blog this summer and had a blast. Even though we are newbies, we managed to get a PR of 3, some back links and even hold the top spots in Google for a handful of keywords.

School will be starting for both of us next year and I don't think we will have time for it anymore. It seems like a waste to have all of that original content, links and PR just go to waste. So, where does one go to sell a blog? Are there any tips or suggestions you have?
First of all I want to clear a misconception that many newbie bloggers and webmasters have: selling a blog or a website for a meaningful amount of money is not easy as it sounds.
Perhaps we have to blame the "overnight riches" stories that circulate around the web, with people who started and sold websites for tens of thousands of dollars in a matter of months. Trust me, it is very rare to see a case like this.
Another misconception is the fact that backlinks, unique content or Google PageRank will make your site appealing to potential buyers. They help, but these factors alone won't fetch the money. What matters for website buyers are two things: traffic and revenues (with a heavy emphasis on revenues).
In other words, if you want to sell your blog or website for a good amount of money first you need to take it to a point where it receives decent traffic and, most importantly, generate stable revenues.
Here is a practical example to illustrate the point. Consider that we have two blogs. Both are one year old and have unique content. Blog One has a PR4, some backlinks, gets 10,000 visitors per month, but it makes no money at all. Blog Two has a PR2, also gets 10,000 visitors per month, but it makes $200 monthly from Google AdSense.
Blog Two has a small PageRank, but it makes a decent amount of money, so its selling price would be much higher. I would guess that Blog Two could sell for as much as $4,000 if the traffic is mostly organic (i.e. from search engines), while Blog One would probably sell for $500, if that.
If I was the owner of Blog One I would probably not sell at all, because the money I would get would be inferior to the real value of the blog. Instead I would try to monetize the traffic first, and perhaps even grow the site, and only then try to sell it.
Now back to the central question: where can one sell a blog or website. By far the best resource for that on the web is a marketplace called Flippa.com. If you remember well that used to be the marketplace for websites inside Sitepoint, and now they spun it off as a separate website.
You'll need to pay a fee to list your site there (around $50), but it is guaranteed that your listing will be exposed to many site buyers. They have an auction system too, so if you are not sure how much your site is worth you can leave it to the bidders.
Another option would be the "Buy & Sell Websites" section of the Digital Point forums. You won't need to pay anything to list your site there, but the bidding system is pretty much manual (i.e., forum posts), and there is a smaller number of serious buyers shopping around there.
There are other marketplaces and forums on the web where you could list your site, but I don't think that any of them get nearly the exposure that the two I mentioned do.
What about you, what is your experience with selling blogs and websites? What marketplaces did you use? Was it easy to sell?
33 Responses to "Where And How Can I Sell My Blog?"
Branko Zecevic

Thank you on this insight!
Having a blog or site is all about persistence. I mean everything evolves and especially blog as something dynamic. Why not continue with blog which already has proper structure and high page rank. –>>
Look at long term potential!

Knup

Nice post. For some reason I have a hard time paying $50 or whatever fee just to list my site/blog for sale. It's hard to even get a feeler for who would be interested in your site without paying a listing fee. DP used to be good for that but nowadays there just doesn't seem to me many buyers. I think it's more of an increased supply of sites for sale lowering the demand.

We need a free flippa. lol.

Mihai @ Freshome.com

What should you do when you have a bigger blog, for example like mine, Freshome.com …I'm afraid that I won't find a good buyer on sites like Flippa.

Daniel Scocco

@Mihai, there are some very big buyers on Flippa.

I have seen many 6-figure deals there, for instance.

Mihai @ Freshome.com

I have to take a closer look, but a lot of people advised me to not sell it on Flippa.

Daniel Scocco

@Mihai, they advised you to sell where?

Mihai @ Freshome.com

Hire a broker, or try to approach someone big from my niche.

Daniel Scocco

@Mihai, gotcha. Those are valid approaches too.

Harrison

Everyone is blogging. What is your subject? What is your traffic? Do you run ads? How much do they make? To have an informed answer we must first have an informative question.

Dana @ Blogging Update

I surely suggest flippa.com for site selling. There are many serious and pro buyers there.

And yeah — the earning seems the biggest factor to price your site, and then the traffic.

Nick@Subject2.com

Interesting topic as I was in the 'Buyers' position last year heavily. I spent just over $20k on sites thinking I had at least a little clue to what I was doing.

I quickly found out there are many snakes in that sphere as is many spheres of course. I did learn a lot from that experience. One of which is I'll never pay $4k for a site only doing $200 a month again.

The lesson I learned is that what site may be doing well today in whatever niche its in, does mean that it will continue to grow or even stay stagnate at the $200. It merely is too hard to judge the future.

Now, I look at it's history more closely and which direction it's trending. I also have market testing done for that niche. If I'm to be a serious buyer, I'll have to handle it more seriously than I did early last year.

Debojyoti

ONE IMPORTANT ADVICE

I know flippa is the biggest marketplace for websites. But it needs a fee of 50$ as mentioned in the post. So, make sure you have a decent blog before registering on flippa.

And there ARE SOME SCAMSTERS

Debojyoti

I know flippa is the biggest marketplace for websites. But it needs a fee of 50$ as mentioned in the post. So, make sure you have a decent blog before registering on flippa. And there are some pretty big scammers on Flippa. Its a method discussed on a popular blackhat forum.

Workout Routine for women

This is really great post for the people who want to sell their blogs. Thank you for sharing. Keep updating please.

Bojan

I don't know if I would be able to sell my blog after working on it for so long. I mean the first thing I'd do is definitely see if I can do it as much as possible.

In the situation described above, I'd still keep it because there is two of them and I'm pretty sure that they can take 5 minutes of their time to get something done on their website.

Dave Starr

Let me add an alternative line of thought to your dilemma, KT. B. It's already established that you and your partner have built domething of real value … even the lowest figure mentions, say $500, is somehting you can't find lying on the sidewalk … and whay more thna you world earn by spending your time on Facebook building a phony farm … so hat's off to you both.

But now consider this line from your question:

"School will be starting for both of us next year and I don't think we will have time for it anymore"

And don't take offense if I speak frankly here, I am just trying to make you see there are more choices than abandoning or selling as is.

When you say you don't think you will have time, may i asked what that thought is based on?

University does tend to be a busy time, but did you ever meet a successful person who isn't busy?

Compared to many occupations considered 'successful' … let's say, doctor, lawyer, top echelon business executive, etc., you are going to learn later what you don't yet realize …you will likely have way more 'disposable' time at university than you will for many years later in life.

There are a zillion activities that will expand to occupy your time, but less of them are 'essential' than the time wyou will normally be ecpested to pusy in on afull-time job, after you graduate.

Since the blog already has most of the 'numbers' needed to make it worth something, _except_ monetization, why not make the blog one of you 'electives' during you first year, and put in the time to make it grow that you would spend on any other singe course in your academic program. Or even half the time that one elective would consume?

In one semester you might easily double or quadruple its worth, and your wouldn't even have to pay tuition for the value received … just a thought to roll around

Karen & Gerard Zemek

Thanks for answering this question, I wondered about this when I visited a couple sites that told me how much my blog was worth.

Daniel Scocco

@Nick, the key is being able to analyze and identify what is going on with the site. That is, if the traffic is stable, if it is fully monetized and so on.

I once purchased a site that was making $300 monthly for $6,000 (20 times monthly revenues). I knew I could make that revenue grow by analyzing the site, though, and it worked out. I took the revenues to $500 within some months and flipped the site for a profit.

Bob Bessette

Hi Daniel,
I like the Friday Q&A section. It really helps those of us who are fairly new to blogging. If it were my choice, it would be great if you did this type of Q&A more than once a week.
This was interesting how you compare two sites and show how important the "revenue" aspect is. It makes sense that the one that actually brings in revenue, is worth more but people get all caught up in PR and Alexa rating. It is fun to actually think about the prospect of potentially selling a blog down the road if you wanted to perhaps to go into a different niche or just want to do something different. But, it is my guess, that for a lot of us reading this, that is a long way off… 🙂

Best,
Bob

Rajesh Kanuri @ TechCats

Flippa is an excellent place to transact but they charge 50$ as the admission fee for listing ur blog..

evdeneve

Interesting topic as I was in the 'Buyers' position last year heavily. I spent just over $20k on sites thinking I had at least a little clue to what I was doing.

Segedoo

Great piece of information.

My aim for my blog now is to get very good traffic. I'm not really a fan of flipping websites/blogs.

I prefer to build an online asset from them instead.

Thanks for the enlightenment

Cheers,

Olusegun

Robin Ong

To the blog owner, the time, passion and love he puts into building the site would render the blog priceless. But to the buyer, it's all about ROI. Passion and ROI do not correlates in this case.
Bloggers should just forget about selling their blog for the time being and treat it as a hobby. You'll know when the time to sell comes..

Kristoffer

Interesting subject. Your blog helps me a lot with both having fun and when I'm writing posts to my blog.

don

I would like to know where I can sell my blog too. My blog 2012prophecy.net is getting 20,000 hits a day and in the black. I would think I could get a good price for it but so far no bids except low ball. What am I doing wrong?

don

scheng1

I dont start my two blogs for the purpose of selling them away. Both are like my two little pets, except that they will outlive me! Simply can't bear to sell them away.

Aglo

The name of a blog is very important to me, make it known on the internet is very difficult. So what do we sell it if it is a lucky name?

Lakhyajyoti saikia

I am not planning to sell my blog.Its a new one.

cheryl orr

I have people who want to buy my blog and I have no idea how to price it or how to go about selling it. The income from my blog is not necessarily from the google ads, although there is some income from that. The main source of income is from the service the blog promotes and the business derived from that. How do you place a value on that?

mike

I want to sell my blogs, pls i need your help where and how can I sell it

Jakk

Page authority is what prices your site, as well as the amount of other high quality sites linking in. Having a desired URL name is also important, as is the amount of indexed pages you have.

Below PR2? Forget about gaining $500 for your website. Below 500 high quality links? Forget it. Hradly any indexed pages? Forget it.

Joshua

In addition to the thoughts above, I would encourage serious sellers to talk with firms that directly buy online properties. My firm, BRM Capital, typically acquires a half-dozen online content and product companies each year. While we are generally looking for larger sites ($25K – $150K in annual revenue), we do at times acquire smaller sites that are in a good topic area. Our advantage is a history of acquisitions, no brokerage fees, and competitive multiples. Just another option for those that might be interested in talking with a regular buyer. Thanks, Joshua – brmcapital.com.

Jenn

Ok, Thanks a lot for the information. Does this work well with a Blogger Blog also ? I have a website I love to write on and probably will not sell it.

However I wouldn't mind creating a different website that i can profit from in the future. And does the domain name matter as well. for example a .com VS a .net website, which one will be more profitable ?
Comments are closed.