3 Smart Google Search Tips to Hunt for Guest Post Opportunities
This is a guest post by Ann Smarty. If you want to guest post on this blog, check out the guidelines here.
Guest posting is one of the most effective ways to promote your blog, meet new audience and build valuable contacts. Therefore most A-list bloggers guest post and that's why if you are a blogger, you should too.
This post will help you to start: it lists some useful, yet lesser-known Google search tips that will let you find valuable guest posting opportunities in your niche.
1. Make sure you use ALL synonyms
Various bloggers use different words to invite guest authors. Some directly ask to "submit a (guest) post", others offer to become their author or write for them. Even the most straightforward invitation can be expressed in different words: you can be asked to submit, suggest or send a post for example. Here's more or less complete list of phrases bloggers use to invite people to guest post:
"Submit a guest post" / "Submit post" / "Submit blog post"
"Add blog post"
"Submit an article"
"Suggest a guest post"
"Send a guest post"
"Write for us";
"Become an author";
"Guest bloggers wanted"
"Contribute to our site";
"Become a contributor";
"Become guest writer"
"(Write for our) guest column".
Now, you may have noticed that all the phases are used in the quotation marks – this is to force Google to search for the exact match because otherwise you will get too general results randomly mentioning "post", "contribute" and "guest".
If you add some words that describe the topic of your blog, you will end up getting tightly relevant results:
2. Take advantage of wildcard (*) operator
In the previous step I have mentioned using quotation marks for better search results targeting. But some guest invitations can be slightly different. For example, a blogger may write "Become our contributor" instead of "Become contributor" or "Send us your post" instead of "Send your post" but these blogs will be filtered out because we were using quotation marks and thus instructed Google to search for exact match.
So how can we include all those slightly different results without sacrificing on relevancy?
This can be done with help of Google's Wildcard operator (*) which in search results get substituted by one or more words. So if we, for example, search for "submit * guest post" search results will include:
"submit a guest post"
"submit your own guest post"
"submit your guest post"
"submit one guest post", etc
3. Use OR and ~ operators to better describe your niche
More often than not it is hard to describe your blog topic with one (or two) words. For example, your blog may be about money, saving, frugality, shopping, etc. The more words you use, the lesser results you will get, because Google will do its best to show you only those pages that have all of those words listed.
To get broader but relevant results, we should instruct Google to search for any of the words – for that we can use OR operator between the words: "money OR saving OR frugality OR shopping" because, essentially we are interested in guest blogging on sites covering any of these topics.
To go even further in this direction, we can use ~ operator before a word that may have many synonyms and related words and thus instruct Google to look for all those synonyms. For example, "~money" search will include words like "currency", "finance", "financial", etc.
So what do we have in the end after we combine all the tips? Here we go: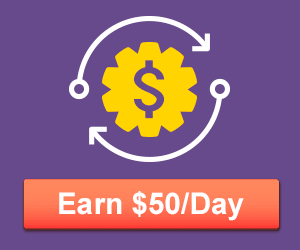 Get My Best Internet Marketing and Entrepreneurship Tips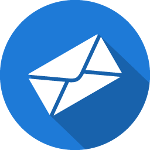 Don't worry, I only send out emails once or twice a month.
But when I do, it's because I have something valuable to share!
You don't want to miss those, and it's completely free!
41 Responses to "3 Smart Google Search Tips to Hunt for Guest Post Opportunities"
Adam Baird

How have I never thought of this? That's AWESOME advice.

Also, gl on 50k in the next 6 months!

Hans Hageman

Wow! This is great. As a new blogger I had read all the advice about trying to get guest posts. This is the first strategy that I can comfortably undertake..

David

Great general search tips for anyone! Not just people looking to guest post on a blog.

Blake @ probs blog reviews

These are some really great tricks for funding blogs to guest post on.

Most A list bloggers strongly encourage guest posting for promoting but don't rally explain how to find new blogs to post on.

I really like the concept of your blog too. Can't wait to see more.

Eric C

@ Ann – Why does your website require registration? Wouldn't that limit the number of eyeballs that can see it?

InspiredDreamer

Hey, this is great!! I'm a big fan of guest blogging, I have a guest post every Monday on my blog! But I'm super excited about being able to branch out and do some of my own guest blogging, so now I've got some great tools to look for other blogs I could contribute to. Thanks!

Eric

Does calling your gust posts Pop Posts have a different effect on things? lol

Ok, honestly, these are some good tips to keep in mind. 🙂

Chester

Wow. This is great. Everyday, I get amazed by your tips.

Segedoo

Awesome tips Anne.

Thank you. I will use them to my advantage.

Little thing you don't know can make all the difference.

You are such a blessing.

Jacinta Dean

Hi There,

This is a great article by Ann. I never new about using ~ or * Thank you so much. This information can be used for overall niche research as well as finding out on how to be a guest blogger.

I have starred the article for future reference. Thank you.

Kind Regards

Jacinta 😀
(An Aussie mum trying to create a business online while her 2 year old sleeps! :))

Debojyoti

Good tips Ann. I have already joined your forum and also blogged about it.

Dana @ Blogging Update

Your article make it easier to find blog to guest posting. 😀

George Serradinho

Wow, some really awesome tricks. I knew about the * but not the OR one. Looks cool, going to try it now and will make sure I list this post on next Monday weekly roundup. One could use this for any search and it's kind of limitless.

Ann Smarty

Thanks a lot for all the comments. I do hope the tips will turn useful.

@Eric C, the forum is still in beta. I'll discuss with the members if they want to make it pubic after we are out of beta.

Hiren Patel

Thats smart use of google search. I have been experimenting with different google queries to find more specific results.

Vishal Sanjay

As a newbie, I'm always looking for new opportunities to guest post. This is a great article Ann, keep it up!!

Liane

This is just cool. especially with being able to discover the My Guest Blog community.

Bob Bessette

Hi,
On my blog I have a page entitled: Write for this Blog which is a bit different from your list. I think this is excellent information. I have done a lot of guest posting and have been very fortunate to have guest posted on Daniel's blog (this one!). It is amazing how far his audience reaches. Guest posting is such a great tool to use to build an audience and to basically meet other bloggers.

Best,
Bob

David Bradley

Great idea….I've turned it on its head to attract potential guest bloggers, freelance authors and wouldbe contributors to the SciScoop Science Forum!

Kae Kohl

Ann, what a great post. We consult on blogging and teach classes as well. Your detailed information is such a gift! We will definitely be making more people aware of these tips and of you!

Carly

I think I'll write a follow up post to this – I thought it'd cover some syntax I've used in the past, and it hasn't – but that's cool, you've given me even MORE ideas!

sara

These are some really great tricks for funding blogs to guest post on.
I have a guest post every day on my blog! But I'm super excited about being able to branch out and do some of my own guest blogging, so now I've got some great tools to look for other blogs I could contribute to. thanks alot

NiceBlogger

I really like this post , but i'm not so sure about "Step 3".I don't understand how "OR" or "~" are changing our results and what does means those notations in changing our search results…

Web Marketing Tips

Making search on internet is also an art and your posts is showing that.

I will try these tips for other search terms as well.

Nate Moller

Excellent tips from one of my favorite online marketing and blogging friends.

These little tips can pay off huge when it comes to link building and relationship building with blogs and guest posts.

Thanks Ann!

Pat Strader

Excellent post on the operators for finding the posting locations, with many other uses as well.

John White

Ann:

Do you live in Ukraine? myblogguest.com is registered there.

John

Aglo

Previously I never knew this, had not even occurred to me to try it. Thank you for giving good tips for the reader.

Kids Soccer

Great way of finding guest blogging opportunities, but how many of you will actually do it?

mohsin

it is nice to see "old school" techniques still in action today 🙂
You have made a very clever and decent use of this very proven way of using search engines. I will recommend using more Google Operators for this purpose. I had written a blog post on Google Search Operators, and it might prove useful in this respect also,check it out:
http://khmohsin.blogspot.com/2009/08/google-search-operators.html

However, thanks for sharing your idea.

Free Money Income

Great google tricks there. I will definitely bookmark this post. This will really help a lot.

Steven

It doens't matter on which SEO site I read, I keep bumping into your great articles Ann! Nice one!

Tony

Great advice. I would like to set my blog up to have guest posts, and I am in the process of creating several more for guest posts on specific topics too.

audrey

Guest posting seems to be a wide practice among some of the best and active bloggers. But how often do you really guest post?

Ann Smarty

@Audrey, I guest blog at least 2-3 times a month. Used to be more (4-5 posts a month) but now I can't allow the time…

womens loafers

Ann, wherever I go i seem to see your articles published, keep up the good work, I might start checking here more often! thanx

Keely Capel

Ann. Thank you!!

I have spent hours in the past couple of days searching wide and far for relevant blogs looking for guests. This brief yet very relevant article is ideal.

I will now head off to start my search again, which will hopefully prove fruitful and not so time consuming

Thanks again!

Barry Byers – SEO Toronto

Hey Ann, I teach SEO in Toronto and you are one of a handful of people I recommend to students to follow. Guest posting is a great tactic and I share the short cuts with my students.

Shirley Kelly

Thanks Ann, I have been interested in guest blogging but I get frustrated trying to locate websites that allow it. The information you have provided is priceless. It has cut my Google search time down to a fraction of the time it normally takes me.

Jake

It's very tough looking for good guest blogging opportunities but there's some great advice here that will help me, and I'm sure many others too.

Mir Imran Elahi

Thanks for your excellent tips.
Comments are closed.