August 2007 Most Popular Posts
Email Subscription: Forms versus Links: Now that you are convinced about offering email subscriptions we can enter into the central topic of this article. There are basically two ways to offer email subscriptions on your site: with a subscription form and with a subscription link. Which one is better?
Get My Best Internet Marketing and Entrepreneurship Tips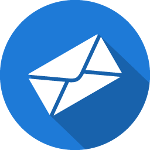 Don't worry, I only send out emails once or twice a month.
But when I do, it's because I have something valuable to share!
You don't want to miss those, and it's completely free!
5 Responses to "August 2007 Most Popular Posts"
Eli

All good articles, thanks for taking the time to write them all up 🙂

Daniel

My pleasure. Some of them are written by our writers also :).

Technobuzz.net

Gr8 Articles Thanks

Marsha

Thanks for all your great tips. Can't wait to go and read the articles.
Comments are closed.