Foursquare Raises $10 Million in Funding, Forgets To Renew Domain Name
Picture this: you are a venture capitalist, and you just invested $10 million of your hard earned funds in a promising Web 2.0 company. A couple of days later you decide to visit the company's website, only to find the famous Godaddy parked domain page there. That is right, the company forgot to renew its domain name and let it expire!
This is what happened with Foursquare, one of the fastest growing startups around. The lead is coming from TechCrunch. Here is a quote:
Yesterday, Foursquare had some downtime. That's nothing new, startups have downtime all the time – see: Twitter, that was their M.O. for about a year – but the reason for Foursquare's appears to be a little humorous.

While the site is back up and running now, it appears that Foursquare forgot to renew their domain name, which expired on March 25. As a result, GoDaddy, the registrar, pulled the site and put up their own landing page. Which some people noticed on Twitter and other tipped us about.
Luckily all the company had to do was to renew the domain and they were back in business. Still a pretty funny story huh? If nothing else, go to your registrar right now and make sure your important domains are on auto-renew….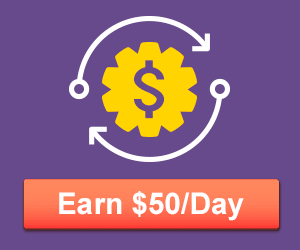 Get My Best Internet Marketing and Entrepreneurship Tips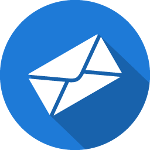 Don't worry, I only send out emails once or twice a month.
But when I do, it's because I have something valuable to share!
You don't want to miss those, and it's completely free!
20 Responses to "Foursquare Raises $10 Million in Funding, Forgets To Renew Domain Name"
Richard Scott | Jewelry Secrets

lol nice tip. I have mine set to auto-renew. That situation could have been a very costly disaster. They got lucky!

Samuel

Lol umm…k i will do that nw!

Ann Krebber

Great sharing Daniel,
Quote: "Luckily for Foursquare, registrars like GoDaddy tend to give you several notices before they pull down your domain and actually put it back up for sale." Lucky me too registering with Godaddy.

Anyway, that is describing the importance of auto renew.

Eric C

Brutal fragment sentence by Tech Crunch in the last sentence…

I love news like this, would love to see more of it Daniel.

Daniel Scocco

Yeah I am planning to cover more news stuff on the blog. Time allowing we'll start seeing it.

reviewmylife

People really should be more careful with their domain names. A domain name is like the building that houses your shop. It is an essential asset. And in the same way you have to remember to pay your rent, you have to renew that domain name.

Perhaps website owners should put the renew date in their calendars. And have it set to auto-update as well.

Jay Willingham – CampusByte

I'm so glad I read this. Mine expires next week, just remembered 🙂

Chester

This is a good reminder from you. It happens from a friend of mine who didn't recover his domain after not renewing it. Thing is the new domain owner is selling the domain for thousands. Sucks big time!

Steve

Pretty outrageous that they forgot to renew the domain. GoDaddy offers this auto-renewal option, maybe they should look into that. 🙂

Amazing Million

I've done it before… but we own a lot of domain names… They own how many? The number can't be much… How do you forget one of the most important basics of your online business? Crazy stuff!

Pankaj – BloggersDesire

I don't know how come somebody forget to renew their domain – they send several mails and reminders if you visit cPanel. It's height of ignorance – thats all I can say.

omarc

very funny story !
but personally i dont like the auto-renew option i only make sure to renew my domains a few months before the expiry date.

Kae Kohl

Pretty funny reminder that even the big boys can put their foot in it sometimes. I like to hand-renew ours, but I admit that a time or two we've cut it pretty close.

Paul

How do you go looking for VC and not remember to renew your domain? If you just put 10 million, don't you have to be a bit concerned about your money?

Kirsten Lesko

LOL – I'm glad they got it back!

Tony

Domain names are expensive you know. 🙂

Andy

They are very lucky they are on godaddy else??

Rajendra Pondel

Great newstory!

Krystal

I had all of my domains on the GoDaddy auto-renew and my domain was auto renewed – no problem. However, a bunch of other GoDaddy applications/features which previously had been free were also auto-renewed – didn't appreciate it.

After that – turned off auto-renew. GoDaddy and BlueHost send plenty of reminders.

Jerrick

then this probably is godaddy fault because as a web hosting provider, they do have the responsibleness to remind their customer to renew domain . It is so risky that when your domain expired. Sometime even you may loss your domain name forever even you have the money .
Choose the right registrar of hosting provider is important.
Comments are closed.