Introducing NewsDen: A Premium WordPress Theme
Our WordPress Themes section is growing, so I thought that adding a paid Premium theme would be a logical extension. We will keep releasing free ones monthly as well, so don't worry.
NewsDen is a theme that I was actually developing for my next blog (the tech celebrities one), so it has the style and all the features that I like in a blog design. The result was a very clean and elegant theme which could be suitable for a wide range of blogs, that is why I decided to release it as a Premium theme.
Here is a list of the features:
Magazine Styled: The front page of the theme features 3 columns, with the excerpts of the latest posts and a wide range of customizable sections.
Featured Article: The front page also has a "Featured Article" section where the author can manually specify one article that will be displayed there for how long he desires.
Leaderboard Integrated: The theme was designed to fit a leaderboard (728×90) unit on its header, resulting is a very appealing spot for advertisers or AdSense.
More advertising spots: The theme also features space for a 300×250 ad unit on the sidebar, as well as a 120×600 unit on the middle column of the homepage.
125×125 buttons: The theme also come with integrated 125×125 ad buttons for bloggers that use this monetization method.
Related Posts: The section for the related posts is already styled, and you just need to paste the code of your favorite plugin.
"Like The Article?" Section: At the bottom of each single post page there is a section encouraging the readers to subscribe to the RSS and to save the story on social bookmarking sites.
2 Templates for Pages: You can have your pages in two different styles: one using the space of the 2 middle columns (like single posts) and one using just the left column.
Search Engine Optimization: All the meta tags are already optimized for search engines. Additionally, the H1 and H2 tags switch automatically depending on the page (on the Homepage the H1 is the title of the blog, while on single post pages the post title becomes the H1, for example).
The theme costs $47, and it comes with a single user license, so you can use it only on one website. You are free to modify the theme in any way you want, but you cannot give or sell it to someone else. Finally, I will also be providing full support for 30 days after your purchase.
Update: The theme is not available anymore.
Get My Best Internet Marketing and Entrepreneurship Tips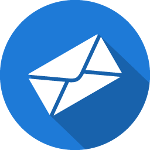 Don't worry, I only send out emails once or twice a month.
But when I do, it's because I have something valuable to share!
You don't want to miss those, and it's completely free!
34 Responses to "Introducing NewsDen: A Premium WordPress Theme"
Daniel Scocco

@Tony, for each his own 🙂 .

Sumesh

Good theme – I think it would make a very good buy at sub-$70, when most other premium themes go for more.

Too bad I can hack up half-decent themes with spot-on SEO 😉 I wonder whether you'd be starting any affiliate programs or free giveaways to promote it.

Daniel Scocco

@Sumesh, yeah probably an affiliate program is coming soon.

Thanks for the feedback.

Sumesh

Did you develop this theme, or was it developed by Brian Gardner (or other designers)? If you did, it is a credible work, I must say 😀

Preet

Hi Daniel, I have been thinking about buying a wordpress theme but I have been hesitating for the following reason: I currently use Squarespace as my blogging platform and I am afraid of losing my site's traffic if I make the switch because the url's for wordpress are formatted differently than with squarespace.

SS (squarespace) allows you to export your blog's content into a moveable type format which I then imported into a dummy wordpress account (just to see how hard it was going to be). It worked brilliantly, all posts (about 300) migrated just fine, but here are the example url's for one post:

http://www.wheredoesallmymoneygo.com/mainpage/2008/5/7/portfolio-insurance.html

became: http://xxxxxxx/2008/05/07/portfolio-insurance/

I believe I can map the domain so that the migrated version will look like: http://www.wheredoesallmymoneygo.com/2008/05/07/portfolio-insurance/

But how do I get wordpress to get rid of the zeroes in the "tens" placeholders for the date in the URL and how do I get it to add ".html" in place of the final "/"?

I'm worried that I will lose my traffic from Google searches and links from other sites if all the url's are different. Is there anyway to address this?

Thanks so much for any help you can provide.

Preet

fitzheim

Agreed with Sumesh.

I find the design a bit similar to Brian Gardner's pattern. Anyway, good theme you have there.

Kevin

Nice addition. Plenty of advertising spaces too 🙂

Daniel Scocco

@Sumesh, you mean it is an Incredible work :)?

Nah I am not a designer, but I do have a team of them working with me. So I just coordinate the theme development, like specifying the layout, the colors, the features and so on.

This one was not developed with Brian, though I will take this as a compliment cause I love his work!

@Preet, the easiest way would be to forget the different URLs and just add 301 redirects to all the old pages.

How much traffic are you getting daily from Google?

@Fitheim, the theme is as clean as you can go, I guess that is why it might recall Brian's work.

@Kevin, thanks.

Preet

Great! Did not know about 301 redirects. I would say half my traffic is from google.

Alex Cristache

Daniel, this is one great theme! Clean, enough white space to make it easy to scan. Good use of typography. And the price is very appealing.
Congratulations for such a nice release!

The Blogger Tips

Daniel,

Do you provide affiliate program for this theme? It's good if can share revenue with bloggers. 🙂

Daniel Scocco

@The Blogger Tips, I might open the affiliate within 2 weeks.

James

Does the theme allow for images in the excerpts on the front page?

Would I be able to forgo the banner add in the header for a full-width blog title banner?

I love this theme. Great work!

Madhur Kapoor

Great Theme Daniel. I might consider buying it on a later stage. And i am looking forward to the affiliate programs regarding this.

Daniel Scocco

@James, yes to both of your questions.

You obviously would need to design the full banner yourself though.

Stephen

Hi Daniel, nice looing theme – but have you tested it in ie6? It appears to be broken. The right sibebar is appearing underneath the main body of the blog.

Daniel Scocco

@Stephen, thanks for spotting that, it was just a wrong URL on the IE css, so it was not loading.

Michael

Absolutely great looking theme, I think there is too much space for ads but, then again people like to make money so how can I blame you.

ege

great job.

SATISH.B

Mind blowing theme!

SATISH

Hi Daniel,

The theme is very good and I would love to buy it shortly.

But want to get some points cleared….

1) I dint understand exactly what you mean by:-

" 2 Templates for Pages: You can have your pages in two different styles: one using the space of the 2 middle columns (like single posts) and one using just the left column. "

Please show both the things in Demo, so that people will know exactly what they are buying.

2) In comment section you have told that, comments from admin will be shown in different colour(or style).But I couldnt notice it.(I might be wrong).But still please confirm me whats the change in comments there.

3) Is this theme Widgets enabled?
Because I want to add some more things in the side bar, like recent articles, polls etc.

4) My personal opinion:-
The single post page has lot of space and some small posts may look bad there.

5) My personal opinion:-

The next time when you build a "Premium WordPress Theme" please ask your readers opinion and what facilities they want in it.
I know that there will be difference of opinion, but still I think you can makeout the best out of it.Again, its my personal opinion, and I know that what you deside will be the best for you.

6) " 30 days of full support. "
This is what I like the most about Daniel and his works.
Hats Off

Giovanni

Really cool theme,
may i use it on my wp-mu installation??
is the license for a single blog?

Daniel Scocco

@Satish,

1. Basically you have 2 styles to choose from when it comes for blog pages. One is the same as single posts on the demo, the other only uses the left column of the design (like on the homepage).

2. Those comments are common for all blogs on my demo site, not only for Newsden. Newsden does not have that feature, but it is easily doable.

3. Yes.

4. OK

5. Can't do that, because each reader will have a different opinion and requirement. As I stated above, I designed this theme for my own use, so if other people wanna buy it that is a plus, but not the objective.

Daniel Scocco

@Giovanni, I believe you can, and the license is for 1 website or blog.

Mike Wendland

Really like this theme and have it shaped up pretty good….
Questions:
1) What's supposed to go in the "Featured Article" button? Does it pick from a page, rotate?
I just typed in some text and a link but I think I'm missing some key functionality. How do I get something in there
The code is:

Am I supposed to change that?

Mike Wendland

The sidebar code says:


But nowhere do I see the number 11…. and I also don;t see where there is a category ID

please help

Daniel Scocco

@Mike, you need to go on "manage", then "categories" and then hover over the categories to see their ID.

Email me if you have problems and I will guide you through the process.

Steve

You say this is widget-enabled, but I have enabled the calendar widget in my WP dashboard and don't see it on the site. Also tried other widgets to no avail.

Please help… thanks.

Daniel Scocco

@Steve, sorry but where did you read that the theme was widget-enabled?

That being said I am willing to help you out, please send an email to me, including the order id or email that you used to make the purchase.

Thanks

CanI Clean It

Thanks, this is one of the better posts I've read today. I share your vision about that. Thanks man!

Chetan

Have you stopped selling the NewsDen Theme ? I don't see it at the link provided.

Daniel Scocco

@Chetan, you can still buy in on http://www.premiumthemesnow.com
Comments are closed.