January 2008 Most Popular Posts
Below you will find the most popular posts for this month, check them out if you missed any.
Get My Best Internet Marketing and Entrepreneurship Tips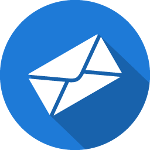 Don't worry, I only send out emails once or twice a month.
But when I do, it's because I have something valuable to share!
You don't want to miss those, and it's completely free!
8 Responses to "January 2008 Most Popular Posts"
the constant skeptic

maybe if you would post something about ron paul then that would be the most popular post…. jk actually I really found the security tips post useful, thanks.

maybe for next month post about the best ajax comments widget for wordpress blogs…. my vote is for intensedebate.com

thanks!

Daniel

Thanks for the suggestion, I noted it down.

Chetan

Love the separation of comments from trackbacks in blogs.. Good posts overall 🙂

improve blog

I really liked the second blog:

11 Essential Tips to Writing the Ultimate Tutorial

Thanks, for the helpful information

medyum

thanks for sharing…

medyum
Comments are closed.